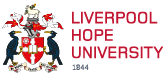 Alumni events
From 1st September 2023* all alumni reunions will be alumni-led and booked directly through Hope's Conferencing and Events Team. Their contact details can be found on the Conferences section of our website.
*Please note this does not include reunions booked prior to 1st September 2023.
In order to help you organise a successful reunion we have put together some guidelines and tips.
Pre-event planning
Format - This may vary from an informal buffet to a gala dinner. Costs may dictate what you decide so make sure you price up the menu first. Many events start with a prosecco drinks reception before the meal begins.
Date - Whether you decide on a buffet or dinner, the date and venue should ideally be set about a year in advance to secure the space. The summer is a very busy time for conferences and events at Hope.
Venue - The University has a purpose-built conference suite called the EDEN Conference and Event Suite and Rosemary Guest Dining Room. This is a space big enough to accommodate a drinks reception, a dinner and you can also request the bar to be open.
Accommodation - Subject to availability, the Conferencing and Events team will be able to reserve single-occupancy en-suite bedrooms in the University's halls of residence for you. There are also limited rooms in EDEN Suite that can be booked by guests directly.
Entertainment - You will need to source and book this and factor costs into ticket prices. The Conferencing and Events team will be able to advise on technical details in the facilities on site.
Tours - If you'd like to see how the University has changed since you were here, we can organise a tour of the campus for your group, led by a student ambassador.
Costs* - Remember to take into account how much the event will cost, it will include the catering, room hire charges, bar costs, entertainment and decorations. Work out how you can divide the cost between the attendees and what a ticket will cost. All attendees must pay the event organiser directly, who will pay the full balance to the Conferencing and Events team one month prior to the event date.
*Please note the Alumni Office is unable to fund or subsidise alumni events, but we are here to help and offer advice whenever you need.
Invitations
Decide who your reunion is aimed at. Perhaps just your particular year group? Or you could open it out to a wider group such as graduates from a set decade, subject, or founding college. The Conferencing and Events team will set a minimum number of attendees in order for a dinner to go ahead so make sure you have enough people to invite! Sometimes organisers prefer initially to send a note to gauge interest in a reunion before confirming a date with the Conferencing and Events team.
Consider the different factors that might affect attendance:
Are your classmates retired?
Do they have young families?
Are some of your classmates now overseas?
When are you going to hold your event?
And does it conflict with other major events?
The Alumni Office can help put you in touch with old friends you're no longer in contact with. The Alumni Office may be able to contact current and former members of staff on your behalf. We can contact selected Hope alumni on your behalf by sending out email notices.
Due to GDPR we are unable to give out alumni contact details, but you can send your email notice to alumni@hope.ac.uk and we will forward it on for you. We will promote your reunion on the University's alumni website, electronic alumni publications and LinkedIn.


Wait for responses
All replies should be sent directly back to you, the organiser. You may wish to open a new bank account in order to keep track of payments. This means that you will be able to monitor the progress of who is coming to your event. All we ask in return for forwarding your emails is that you inform the Alumni Office of any changes to people's contact details so that we can keep our database up-to-date. We'd also like to know the names of all those who attend for our records.


The event
Enjoy it! We hope you enjoy the campus, catching up with old friends and making new memories together.
Feedback - It may be useful to send out a feedback form to see how your attendees thought the event went – what did they find most memorable? What would they like to do again? You might like to send out a thank you letter or email which could include some photographs of the event and a link to the alumni website. We can publish a summary of the reunion with photographs on the website. Please send a summary of no more than 100 words to alumni@hope.ac.uk.
List of attendees - The alumni office keep a record of attendance at reunions and other events. Please forward your final guest list to alumni@hope.ac.uk as soon as possible after the event.