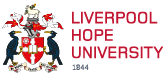 Alumni case studies
Name
Samuel Kreps
LinkedIn Profile

Degree
MA Business and Management, 2018

Job Title
Inbound Sales Development Representative

Organisation
Terryberry USA
terryberry.com

Job sector
Business, consulting and management
What does your organisation do?
Terryberry partners with organisations worldwide to help implement and manage employee recognition programmes whether that's through our 360 Recognition platform which is a single hub online or through our awards we manufacture.
Describe your main responsibilities
I'm currently working with the Chief Sales Officer and other colleagues to develop our inbound sales development team. We have partnered with a consulting firm which specializes in helping implement sales development teams. I am currently in the process of working on e-mail templates and voicemails. Though the team is not fully developed I do know some of the responsibilities I will have. I will be proactive in my outreach to prospects through e-mail, phone, social media, and other means of communication. As an inbound SDR I will be addressing questions from prospects and walking them through the discovery stage. If the prospect meets certain criteria, I will then get one of our Business Development Managers involved who will have the goal of successfully closing the deal.
Describe a typical day and the range of activities you are involved in
I will be speaking with prospects who may be interested in learning how Terryberry can help implement and manage their employee recognition programme. I will be reaching out to prospects via e-mail, phone, social media, and other means of communication. An early goal in the process will be to schedule a short phone call with the prospect and to ask specific questions regarding their recognition goals. If the prospect and I agree that it's necessary for them to speak with the Business Development Manager I will ensure a meeting is scheduled.
What are the challenging aspects of your job?
There will be times when I'm not able to connect with a prospect. It's necessary to reach out multiple times through different communication means but that doesn't always mean I'll get in touch with the prospect. SDR's know that this job can be a grind but a successful call, scheduling a meeting, etc. can be a big boost to the day.
What skills/qualifications do you use in your job?
SDR's need to know how to speak professionally with prospects and also need to know the prospect's business/industry. This will help understand the prospect's pain points and reasons for reaching out to the SDR's business. Also, it's important to understand their business's products and services and how each can be used successfully.
Please provide a brief history of the work and qualifications gained since leaving Hope, including any time out
Six weeks after I left Hope, I started my career at Terryberry as an Outbound SDR where I spent one year. After a successful year, I was promoted to Customer Success Manager where I focused on reducing churn. After just about a year and a half as a CSM, I was promoted to Inbound SDR and tasked with helping create the Inbound Sales Development team.
Where do you see yourself in the future? Add your career plans and any further qualifications you are planning.
I see myself in a Project Manager role with a business located in England in the future. I enjoy creating and implementing processes to ensure success. I'd like also like to get involved with a sports foundation if I get the chance to move to England. If that's the case, I would like to pursue a PhD and study the social impact of sport.
What advice would you give to students considering your area of study or career?
Be willing to go above and beyond in the early stages of your career and especially as an SDR. You will hear "No" a lot of the time as an SDR but one "Yes" can change your view on your job. It's very challenging but very rewarding as the skills you learn can be translated to other jobs.
Any other comments?
My experience at Hope prepared me for my career. Without Hope, I wouldn't be in the position I am now as I learned every day in and out of the classroom.