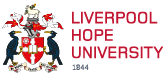 Public engagement and NCCPE
At Liverpool Hope University, we have long recognised the importance of engaging with the public, not only to enhance and inform our research and teaching, but also to strive to make a real and positive impact on the wider community.
Researchers within the University have a strong reputation for engaging with the public on a local, national and international level, with outreach activities and direct engagement with a wide cross-section of the public. Additionally, our academics have reached large audiences by making regular contributions through media outlets such as television, radio, newspaper and lay journal articles, as well as presenting expertise to specialist programmes.
The University has a number of Research Centres, all of which actively promote public engagement. The Centre for Educational Policy Analysis (CEPA) engages organisations such as EMTAS, UK NARIC, and the Knowledge Partnership in its work. It conducted a public engagement initiative for PGR students, which was presented at the University's Big Hope 2 Conference. There is also a blog maintained by a member of the Centre which has so far attracted over 12,000 hits.
The Archbishop Desmond Tutu Centre for War and Peace Studies has connections with organisations such as the Embassy of Colombia in the UK, Lille University, Liverpool-Cologne Group, Alexandria Library, the Balfour Project, Justice and Peace Commission, Romero Trust, Pax Christi Liverpool, Mission & Public Affairs Division of Archbishops Council (Church House), and The Oldham Pledge to Peace Forum.
The Centre for Culture and Disability Studies (CCDS) has hosted more than 60 events that have been free to attend and open to the public, including the series Changing Social Attitudes to Disability; The Voice of Disability; and Disability and the Emotions. The Centre for Culture and Disability Studies and the Andrew F. Walls Centre for the Study of African and Asian Christianity also have public engagement programmes.
The Centre for Socio-Economic and Applied Research for Change (SEARCH) is an interdisciplinary centre which brings together expertise in business, economics and sociology, with core projects built around a strategic partnership with Everton Football Club. Projects involve organisations such as Everton in the Community, Overseas Everton Supports' Clubs, Survivors to Thrivers (a domestic violence charity), Breathing Space-Safe Hands (a project aimed at vulnerable young people), the Everton Free School, and We Can Kick It (a young women's disability project).
Other engagement activities include:
Accessible resources for schools, educators, and the general public for science demonstrations and activities
An Annual Science Week, run to coincide with British Science Week, which is open to schools and members of the public
The Cornerstone Festival (soon to be renamed Angel Field Festival), a cultural festival comprising film, music, theatre, dance and the visual arts which is open to the public
The University's Global Hope Charity, which sends students and staff to impoverished areas in Africa and India to support education projects
Strategic Partnerships with local organisations, such as the Royal Liverpool Philharmonic Orchestra, National Museums Liverpool, and Everton Football Club
The Children's University, an initiative with local schools aimed at increasing involvement in clubs in schools
Media Engagement
Open days at for prospective students and their families
Public lectures and talks, including distinguished speaker events, professorial lectures, and inaugural lectures
Schools outreach work
University Ambassador activity
Big Hope 2 Conference, an international conference involving delegates and speakers from all over the world
Note that any element of public engagement involving research would follow the Research Ethics Policy.