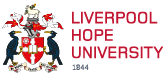 Hope Park Sports
Memberships
If you will be a current member of staff or student for the 2022 - 23 academic year, you will be able to purchase your Sports Complex Membership online from Monday 1st August 2022 - this will be for the membership period 5th September 2022 - 31st August 2023.
Welcome to Hope Park Sports
Situated on the Hope Park campus, Hope Park Sports adjoins the Health Science building and is collectively known as the Health and Sports Science Avenue.
Re-developed in 2016, our Sports Complex houses a number of facilities that provide excellent opportunities for leisure, fitness, study and research, including;
A 6 badminton court Sports Hall
2 Squash Courts
A Fitness Suite
A Dance Studio
An Astro Pitch
A full size 3G Pitch
Outdoor Netball/Tennis Courts
The Physiotherapy & Sport Rehabilitation Clinic
A Strength & Conditioning Suite
Take a glance through our pages where you can find information about how to join the gym, book out sports facilities, attend fitness classes and get involved with our sports development initiatives.
We also provide Hope students with the opportunity to gain work experience through placements and to join our workforce.
Hiring our facilities
Read our Hope Park Sports brochure to find out more about hiring our facilities.
Contact us
Phone: 0151 291 2911
e-mail: Michelle Gilmurray
Social Media:
Opening Hours
Term Time (Oct - May)
Building
Monday to Friday
7.30am - 9.00pm
Saturday to Sunday
10am - 4pm
Fitness Suite
Monday to Friday
7.30am - 8.30pm
Saturday and Sunday
10.00am - 3.15pm
See main page for non-term time