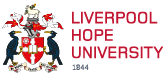 Get involved
Job opportunities
If you register with Hope Works you will receive information about the paid work vacancies that are on offer at Hope Park Sports.
The opportunities on offer may include:
Fitness Attendant
Centre Attendant
Receptionist.
Student placements
We recognise that particular job roles require a level of qualification as well as previous experience, this is why we offer our students placement opportunities.
Whereas, we are unable to provide placements that offer an accredited qualification at the end of them, we can guarantee that you will finish the placement with a good understanding and knowledge of the placement role.
The placement that we currently is:
Foundations of Fitness Instruction Placement.
For further information please contact Michelle Gilmurray, gilmurm@hope.ac.uk.