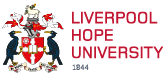 Sport Development
At Hope Park Sports we want to give all of our staff and students the opportunity to take part in sport - this could be through the sports they love or maybe sports that they have never tried before but would like to give it a go.
We encourage everyone no matter what their ability level to get involved with our sports programme - whether that be coming to any of our weekly Social Sport Sessions, hiring our facilities on offer via our Sports Complex Membership or getting involved in the different sports initiatives we plan across the year.
Your ideas
We are continuously working on offering as many sporting opportunities as we can to our members and we would happily welcome you to give us your suggestions of what you would like to try and if we can accommodate and make it possible we will set something up.
Organise your own event
We also encourage you to take on the task of organising your own sports event.
As well as being able to enjoy a fun competition with your friends, you will also gain experience of planning and organising a sports event with the support and guidance of our Sport Development Officer.
If you would like to take the opportunity to plan your own event then take a look at the Sport Event Requests section to see how.