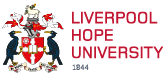 Course Finder
Use this Course Finder to search from the range of subjects available at Undergraduate, Postgraduate and PGCE level. Each course entry will give you an overview of the subject as well as entry requirements and details of the curriculum.
You can also click here for information on Continuing Professional Development courses.
Course Finder Search Options
We are sorry, your search did not match any of our courses. Please try again with a different search.
---
| Course | Duration | Duration | Level | Keywords |
| --- | --- | --- | --- | --- |
| Accounting & Finance BA (Hons) | 3 years | | Undergraduate | Undergraduate, Business School, Science and Social Science, Accounting & Finance |
| Artificial Intelligence (with a Year in Industry) BSc (Hons) | 4 | | Undergraduate | AI, artificial intelligence, Business innovation, Cybernetics, Neural networks, Information systems, Genetic engineering, Computer science, Data analysis, Computer programming, Computer languages |
| Artificial Intelligence (with a Year in Industry) MSci (Hons) | 5 | | Undergraduate | AI, artificial intelligence, Business innovation, Cybernetics, Neural networks, Information systems, Genetic engineering, Computer science, Data analysis, Computer programming, Computer languages |
| Artificial Intelligence BSc (Hons) | 3 years | | Undergraduate | AI, artificial intelligence, Business innovation, Cybernetics, Neural networks, Information systems, Genetic engineering, Computer science, Data analysis, Computer programming, Computer languages |
| Artificial Intelligence MSci (Hons) | 4 | | Undergraduate | AI, artificial intelligence, Business innovation, Cybernetics, Neural networks, Information systems, Genetic engineering, Computer science, Data analysis, Computer programming, Computer languages |
| Arts & Wellbeing BA (Hons)* | 3 years | | Undergraduate | |
| Business Management BA (Hons) | 3 years | | Undergraduate | Undergraduate, Business School, Business Management, Science and Social Science |
| Childhood & Youth | 3 years | | Undergraduate | Undergraduate, education, teaching, childhood and youth, childhood, youth, childhood & youth, social work, social work, care and justice |
| Computer Science BSc (Hons) | 3 years | | Undergraduate | Undergraduate, BSc, Sciences and Social Sciences, Computer Science, computing, IT, information technology |
| Computer Science (with a Year in Industry) BSc (Hons) | 4 years | | Undergraduate | Undergraduate, BSc, Sciences and Social Sciences, Computer Science, computing, IT, information technology |
| Conservation Biology | 3 | | Undergraduate | |
| Contemporary Fashion Design | 3 | | Undergraduate | |
| Creative Industries Business Management BA* | 3 | | Undergraduate | |
| Creative Writing | 3 years | | Undergraduate | Undergraduate, Arts & Humanities, Creative Writing |
| Criminology BA (Hons) | 3 years | | Undergraduate | Undergraduate, social work, care and justice, criminology, law, criminal justice |
| Dance | 3 years | | Undergraduate | Undergraduate, dance, drama and performance studies, arts and humanities, dance, choreography, dance therapy, movement studies, performing arts |
| Digital Creativity* | 3 years | | Undergraduate | |
| Drama | 3 years | | Undergraduate | Undergraduate, dance, drama and performance studies, arts and humanities, drama, theatre studies, acting, creative arts, drama in education, drama studies, drama therapy, dramatic literature, media production, movement studies, performing arts, production |
| Drama & Theatre BA (Hons) | 3 | | Undergraduate | Undergraduate, dance, drama and performance studies, arts and humanities, drama, theatre studies, acting |
| Early Childhood BA (Hons) | 3 years | | Undergraduate | Undergraduate, Education, Teaching, Early childhood, childhood single honours |
| Early Education Primary (3-7) with SEND with QTS BA (Hons) | 3 | | Undergraduate | early years, early years education, 3 to 7 education, QTS, early years with QTS |
| Economics | 3 years | | Undergraduate | economics |
| Education BA (Hons) | 3 years | | Undergraduate | Education, Undergraduate, Teaching |
| Electronic & Computer Engineering (with a Year in Industry) BEng (Hons) | 4 years | | Undergraduate | electronic and computer engineering, computer, electronic, engineering, BEng, MEng, Science, computing, computer science |
| Electronic & Computer Engineering (with a Year in Industry) MEng (Hons) | 5 years | | Undergraduate | electronic and computer engineering, computer, electronic, engineering, BEng, MEng, Science, computing, computer science |
| Electronic & Computer Engineering BEng (Hons) | 3 years | | Undergraduate | electronic and computer engineering, computer, electronic, engineering, BEng, MEng, Science, computing, computer science |
| Electronic & Computer Engineering MEng (Hons) | 4 years | | Undergraduate | electronic and computer engineering, computer, electronic, engineering, BEng, MEng, Science, computing, computer science |
| English Language BA (Hons) | 3 years | | Undergraduate | Undergraduate, English, English language, arts and humanities |
| English Literature BA (Hons) | 3 years | | Undergraduate | Undergraduate, English, English language, arts and humanities |
| Environmental Geography BSc (Hons) | 3 years | | Undergraduate | |
| Environmental Science BSc (Hons) | 3 years | | Undergraduate | Undergraduate, Geography, Environmental Science, Science and Social Science |
| Film & Visual Culture | 3 | | Undergraduate | Film Media Visual Culture, animation, audio visual studies, broadcast journalism, communication studies, film studies, media production, media studies, photography |
| Film, TV, Radio & Media Production BA | 3 | | Undergraduate | film production, media production, TV production, radio production |
| Fine Art BA (Hons) | 3 | | Undergraduate | Undergraduate, Fine and Applied Art, Art, Fine Art, Arts and Humanities, aesthetics, art history, art theory, drawing, modern art, painting, performing arts, photography, printmaking, sculpture, video production, visual arts |
| Geography BSc (Hons) | 3 years | | Undergraduate | Undergraduate, geography, human geography, physical geography,science and social science |
| Graphic Design BA (Hons) | 3 | | Undergraduate | Graphic Design, design, art, aesthetics, creative arts, design history, design theory, design imaging, display design, exhibition design, graphic arts, illustration, media design, printmaking |
| Health & Social Care BA (Hons) | 3 years | | Undergraduate | Health and Social Care |
| Health & Wellbeing | 3 years | | Undergraduate | Undergraduate, BA, Health Sciences, Health and Wellbeing, Health, Wellbeing |
| History BA (Hons) | 3 years | | Undergraduate | Undergraduate, history, arts and humanities |
| Human Biology | 3 | | Undergraduate | human biology, biology |
| Human Geography | 3 | | Undergraduate | |
| Information Technology | 3 years | | Undergraduate | Undergraduate, computer science, information technology, computing, computers |
| International Relations | 3 years | | Undergraduate | Undergraduate, politics, international relations, arts and humanities |
| Law | 3 years | | Undergraduate | Undergraduate, social work, care and justice, law, science and social science |
| Law LLB (Hons) | 3 years | | Undergraduate | Undergraduate, Sciences and Social Sciences, Law, LLB, Business School |
| Marketing BA (Hons) | 3 years | | Undergraduate | Undergraduate, business school, marketing, science and social science |
| Mathematics BSc (Hons) | 3 years | | Undergraduate | Undergraduate, computer science, mathematics, maths, science and social science |
| Mathematics (with Year Industry) BSc (Hons) | 4 years | | Undergraduate | |
| Mathematics MMath (Hons) | 4 years | | Undergraduate | |
| Media & Communication | 3 years | | Undergraduate | Undergraduate, media and communications, media, communications, journalism, arts and humanities, media & communication |
| Music BA (Hons) | 3 | | Undergraduate | Undergraduate, music, arts and humanities, music appreciation, music composition, music editing, music performance, music theory, musicology, performing arts, popular music, singing |
| Music Production | 3 years | | Undergraduate | popular music, music, music production, music appreciation, music performance, music theory, musicology, performing arts, voice studies |
| Musical Theatre | 3 | | Undergraduate | |
| Nutrition BSc (Hons) | 3 years | | Undergraduate | Undergraduate, health sciences, nutrition, health, science and social science |
| Philosophy & Ethics | 3 years | | Undergraduate | Undergraduate, Theology, Philosophy and Religious Studies, ethics, philosophy, arts and humanities |
| Philosophy, Ethics & Religion BA (Hons) | 3 years | | Undergraduate | Undergraduate, Theology, Philosophy and Religious Studies, Philosophy, Ethics and Religion, religion, philosophy, arts and humanities |
| Physical Geography BSc (Hons) | 3 years | | Undergraduate | |
| Politics | 3 years | | Undergraduate | Undergraduate, politics, arts and humanities |
| Politics & International Relations BA (Hons) | 3 years | | Undergraduate | Undergraduate, politics, international relations, arts and humanities |
| Primary Education (5-11) with QTS BA (Hons) | 3 years | | Undergraduate | Primary Education Teaching QTS |
| Psychology BSc (Hons) | 3 years | | Undergraduate | Undergraduate, health sciences, psychology, science and social science |
| Religious Studies | 3 years | | Undergraduate | Undergraduate, Theology, Philosophy and Religious Studies, world religion, religion, Hinduism, Judaism, Buddhism, Sikhism, Christianity, Islam, arts and humanities |
| Robotics (with a Year in Industry) BEng (Hons) | 4 years | | Undergraduate | Robotics, industry, engineering, AI, computer science, computing, IT |
| Robotics (with a Year in Industry) MEng (Hons) | 5 years | | Undergraduate | robotics, industry, engineering, MEng |
| Robotics BEng (Hons) | 3 years | | Undergraduate | Robotics, engineering, BEng, liverpool, robotics engineering, computer science |
| Robotics MEng (Hons) | 4 years | | Undergraduate | robotics, |
| Social Care | 3 | | Undergraduate | social care |
| Social Policy | 3 years | | Undergraduate | Undergraduate, Social work, care and justice, social policy, science and social science |
| Social Work BA (Hons)* | 3 years | | Undergraduate | Undergraduate, social work care and justice, social work, science and social science |
| Sociology BA (Hons) | 3 years | | Undergraduate | sociology, society, crime, crime and deviance, society, social studies, sciences and social sciences, undergraduate |
| Software Engineering (with a year in industry) BEng (Hons) | 4 | | Undergraduate | |
| Software Engineering (with a year in industry) BSc (Hons) | 4 | | Undergraduate | |
| Software Engineering (with a year in industry) MEng (Hons) | 5 | | Undergraduate | |
| Software Engineering (with a year in industry) MSci (Hons) | 5 | | Undergraduate | |
| Software Engineering BEng (Hons) | 3 | | Undergraduate | |
| Software Engineering BSc (Hons) | 3 | | Undergraduate | |
| Software Engineering MEng (Hons) | 4 | | Undergraduate | |
| Software Engineering MSci (Hons) | 4 | | Undergraduate | |
| Special Educational Needs | 3 years | | Undergraduate | Undergraduate, education, teaching, special education |
| Special Educational Needs & Disability Studies BA (Hons) | 3 years | | Undergraduate | Disability Studies in Education, Special Educational Needs & Disability Studies |
| Sport & Exercise Science BSc (Hons) | 3 years | | Undergraduate | Undergraduate, health sciences, sport, exercise, science and social science |
| Sport & Physical Education BSc (Hons) | 3 years | | Undergraduate | Undergraduate, health sciences, sport, exercise |
| Sport Management BA (Hons) | 3 years | | Undergraduate | sport management, sports management |
| Sport Psychology BSc (Hons) | 3 years | | Undergraduate | Undergraduate, health sciences, sport, psychology, science and social science |
| Sport Rehabilitation BSc (Hons) | 3 years | | Undergraduate | sport rehabilitation, sports rehabilitation |
| Stage Design & Scenography | 3 | | Undergraduate | |
| Theology | 3 years | | Undergraduate | Theology, Philosophy and Religious Studies, Christian theology, arts and humanities |
| Tourism | 3 years | | Undergraduate | Undergraduate, geography, tourism, science and social science |
| Tourism Management BA (Hons) | 3 years | | Undergraduate | Undergraduate, geography, tourism, tourism management, science and social science |
| Advanced Computer Science | 12 months (full-time) | 12 months (full-time) | Postgraduate | Robotics and Mechatronics, Artificial Intelligence, Computational Mathematics, Virtual Reality, Data Science, Networking MSc, Data Analytics, Numerical Methods, Theoretical Computer Science, Programming and Applied Computer Science, Data Communications, Cyber Security, Internet of Things, High Performance Computing, Visualisation |
| Advanced Mentoring & Coaching - Online | Up to 12 months (part-time) | Up to 12 months (part-time) | Postgraduate | |
| Advanced Musculoskeletal (MSK) Practice* | | | Postgraduate | |
| Applied Developmental Psychology | 12 months (full-time); 27 months (part-time) | 12 months (full-time); 27 months (part-time) | Postgraduate | |
| Certificate in Specific Learning Difficulties (Dyslexia) for Support Assistants *Online | 12 months | 12 months | | |
| Church School Governance Training Programme – Online | 6 months (part-time) | 6 months (part-time) | | |
| Contemporary Performance | 12 months (full-time); 27 months (part-time) | 12 months (full-time); 27 months (part-time) | Postgraduate | Postgraduate, Masters, Performance Studies, Music, Drama, Performance, Masters, theatre, contemporary dance, experimental theatre, contemporary drama, performance art, live art, interdisciplinary arts, practice-based research, posthumanism, transhumanism, technology, queer methodologies, diversity studies, ritual studies |
| Creative Music Practice | 12 months (full-time); 24 months (part-time) | 12 months (full-time); 24 months (part-time) | Postgraduate | |
| Data Science | 12 months (full-time) | 12 months (full-time) | Postgraduate | Robotics and Mechatronics, Artificial Intelligence, Computational Mathematics, Virtual Reality, Data Science and Networking MSc, Data Analytics Numerical Methods Theoretical Computer Science Programming Applied Computer Science Big Data & Cloud Computing Artificial Intelligence Internet of Things Mobile Computing High Performance Computing |
| Developmental Psychology (Interdisciplinary Studies) | 12 months (full-time); 27 months (part-time) | 12 months (full-time); 27 months (part-time) | Postgraduate | Developmental Psychology & Specialisms (MA), postgraduate, education |
| Disability Studies (Interdisciplinary Studies) | 12 months (full-time); 27 months (part-time) | 12 months (full-time); 27 months (part-time) | Postgraduate | Disability Studies, MA, postgraduate, specialisms, Education |
| Disability Studies | 12 months (full-time); 27 months (part-time) | 12 months (full-time); 27 months (part-time) | Postgraduate | Disability Studies, SEN, Special Educational Needs, Special Education Needs, Disability Studies (MA), MA, masters, disability studies, postgraduate, Liverpool, North West, disability studies masters, education masters, disability, teaching degree, teaching master's degree, Special Educational Needs, SEN |
| Early Career Teacher - Online | 24 months | 24 months | Postgraduate | |
| Early Childhood (Interdisciplinary Studies) | 12 months (full-time); 27 months (part-time) | 12 months (full-time); 27 months (part-time) | Postgraduate | Early Childhood, Education, specialisms, MA, postgraduate, masters, Developmental Psychology, Disability Studies, Education Leadership and Management, Education, International Education, Pedagogy, Religious Education, Special Educational Needs |
| Ecology and Environmental Management | 12 months (full-time); 27 months (part-time) | 12 months (full-time); 27 months (part-time) | Postgraduate | Postgraduate, Masters, Geography, Environment, Environmental Management, Science and Social Science,MSc,liverpool, ecology |
| Education (Interdisciplinary Studies) | 12 months (full-time); 27 months (part-time) | 12 months (full-time); 27 months (part-time) | Postgraduate | Disciplines of Education, Education, MA, Masters, postgraduate |
| Education | 12 months (full-time); 27 months (part-time) | 12 months (full-time); 27 months (part-time) | Postgraduate | education, postgraduate, master, teacher training, teaching, teacher |
| Education Doctorate | 5 - 8 Years (Part-time) | 5 - 8 Years (Part-time) | Postgraduate | education, doctor, doctorate, teaching, teacher, professional, edd |
| Education Leadership & Management (Interdisciplinary Studies)* | 12 months (full-time); 27 months (part-time) | 12 months (full-time); 27 months (part-time) | Postgraduate | Education Leadership and Management, MA, Education, masters, leadership, specialisms |
| Education Leadership & Management | Up to 12 months (part-time) | Up to 12 months (part-time) | Postgraduate | |
| Education Leadership & Management - Online | Up to 12 months (part-time) | Up to 12 months (part-time) | Postgraduate | |
| English Literature | 12 months (full time); 27 months (part time) | 12 months (full time); 27 months (part time) | Postgraduate | English, English studies, English Literature, Literary studies |
| Expert teaching | Up to 12 months (part-time) | Up to 12 months (part-time) | Postgraduate | |
| Global Operations and Logistics Management | 12 months (Full-time) or 27 months (Part-time) | 12 months (Full-time) or 27 months (Part-time) | Postgraduate | Global Operations Management & Logistics, Logistics, Global Operations, Management, Operations management, Logistics, Global Operations and Logistics Management |
| Health & Social Care Doctorate | 5 - 8 Years (Part-time) | 5 - 8 Years (Part-time) | Postgraduate | doctor in health & social care, health, social care, health and social care, HSCD, professional doctorate |
| History | 12 months (full-time); 27 months (part-time) | 12 months (full-time); 27 months (part-time) | Postgraduate | History (MA), MA, Master of Art, masters, master's degree, history, history masters, history master's degree |
| International Cyber Law and Policy | 12 months (full time); 27 months (part-time) | 12 months (full time); 27 months (part-time) | Postgraduate | LLM by Research, Cyber, Law, Policy, Cyber Law, International Cyber Law, Liverpool Hope Law |
| Management and Leadership of SEN - Online | Up to 12 months (Part-time) | Up to 12 months (Part-time) | Postgraduate | |
| Marketing Management | 12 months (full time); 27 months (part time) | 12 months (full time); 27 months (part time) | Postgraduate | marketing management, management, marketing MA |
| Mathematics | 12 months (full-time) | 12 months (full-time) | Postgraduate | Fractal Geometry Inverse Problems Advanced Numerical Analysis Cyber Security Mathematical Modelling Mathematical Statistics Professional Skills Projects MSc Mathematics Postgraduate |
| National Award for SEN Coordination - Online | Up to 12 months (part-time) | Up to 12 months (part-time) | Postgraduate | |
| Pedagogy (Interdisciplinary Studies) | 12 months(full-time); 27 months(part-time) | 12 months(full-time); 27 months(part-time) | Postgraduate | Pedagogy, MA, Education, masters, postgraduate, specialisms |
| PGCE Primary (3-7) | 12 months | 12 months | PGCE | early years, early years teaching, teaching, pgce, teaching qualification, |
| PGCE Primary (5-11) | 12 Months | 12 Months | PGCE | primary education, primary teaching, primary school, teaching, |
| PGCE Secondary | 12 months | 12 months | PGCE | PGCE, secondary, secondary education, teaching, teacher training, teach, university, qualified teacher status |
| Politics & International Relations | 12 months (full time) or 27 months (part time) | 12 months (full time) or 27 months (part time) | Postgraduate | Politics and International Relations, politics, international politics |
| Psychology | 12 months (full-time); 27 months (part-time) | 12 months (full-time); 27 months (part-time) | Postgraduate | Psychology (MSc), MSc, masters, postgraduate, Liverpool, North West, psychology conversion course, British Psychological Society, BPS, Chartered Psychologist, Biological Psychology, Cognitive Neuroscience, Developmental Psychology, Social Psychology, Clinical Psychology, Counselling, Educational Psychology, Forensic Psychology, Health Psychology, Occupational Psychology, Sport Psychology |
| Research Informed Leadership PGCert | Up to 12 months (part time) | Up to 12 months (part time) | Postgraduate | |
| Robotics Engineering | 12 months (full-time) | 12 months (full-time) | Postgraduate | Robotics and Mechatronics, Artificial Intelligence, Computational Mathematics, Virtual Reality, Data Science and Networking MSc |
| Social Policy | 12 months (full-time); 27 months (part-time) | 12 months (full-time); 27 months (part-time) | Postgraduate | Postgraduate, Social Work, Sociology, Social Policy, Science and Social Science |
| Social Work (UCAS Course code: L501) | 24 months (full-time) | 24 months (full-time) | Postgraduate | Care and Justice, Social Work, Social Science |
| Social Work Doctorate | 5-8 Years (Part-time) | 5-8 Years (Part-time) | Postgraduate | doctor in social work, social work, SWD, professional doctorate |
| Sociology | 12 months (full-time); 27 months (part-time) | 12 months (full-time); 27 months (part-time) | Postgraduate | Sociology (MA), MA, master's degree, postgraduate, Liverpool, North West, sociology, sociology masters, sociology master's degree, social work, social policy, society, social sciences, sociological ideas, sociological research, social theory, sociological study, crime and deviance, globalisation, political sociology, sociology of religion, social care, social worker training, social issues |
| Special Educational Needs (Interdisciplinary Studies) | 12 months (full-time); 27 months (part-time) | 12 months (full-time); 27 months (part-time) | Postgraduate | Interdisciplinary Studies in Education (MA), MA, masters, SEN, Special Educational Needs, specialisms |
| Specific Learning Difficulties (Dyslexia) - Online* | 12 - 24 months (part-time) | 12 - 24 months (part-time) | | |
| Sport and Exercise Science | 12 months (full-time); 27 months (part-time) | 12 months (full-time); 27 months (part-time) | Postgraduate | MRes, research, masters, science, health science |
| Sports Medicine, Exercise and Health | 12 months (full-time) or 24 months (part-time) | 12 months (full-time) or 24 months (part-time) | Postgraduate | medicine, sport, sport science, exercise science |
| Theology, Philosophy & Religious Studies | 12 months (full time); 27 months (part-time) | 12 months (full time); 27 months (part-time) | Postgraduate | MA by Research, Theology, Philosophy, Religion, Religious Studies, Religious Education, bibliography, Liverpool Hope Theology |
| Understanding Autism & Inclusive Learning - Online | Up to 12 months (part-time) | Up to 12 months (part-time) | Postgraduate | |
| Youth Work & Community Development | 16 months (full-time); 27 months (part-time) | 16 months (full-time); 27 months (part-time) | Postgraduate | Youth Work & Community Work (MA), MA, masters, master's degree, postgraduate, Liverpool, North West, youth, community, youth work, community work, youth work masters, community work masters, community work master's degree, youth & community work masters, youth & community work master's degree, youth, youth & community master's degree, social work, social justice, youth offending, Development |