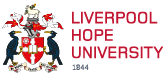 Education (MA)

Duration: 12 months (full-time); 27 months (part-time)|Hope Park|Start month: February & October
International students can apply
Overview
Curriculum
Entry Requirements
Teaching & Research
Careers
Finance
About the Course
The MA Education programme is designed for practising teachers, educators and others with a personal or professional interest in the field of education. The programme aims to provide opportunities for engagement with the key theories, concepts and ideas in education. The structure of the programme is flexible enough to meet the needs of those seeking to develop a more academic understanding of the field and those aspiring to develop their practise through critical reflection. The programme will help practitioners to adopt best practise, promote innovation and manage change.
The modules available allow teachers, educators and others to critically analyse and respond to educational and social issues within the context of theory, research and practice. The programme is designed to meet both the academic and professional needs of those teaching, coaching, managing and leading in all sectors of education.
By studying at Liverpool Hope University, you will be joining an academic community with a strong record in educational research. You will study in a supportive learning environment and be encouraged to develop your own research profile.
The delivery pattern on the Masters programme is flexible to suit the needs of our students. Normally our classes run in the evenings typically Mondays to Thursdays. The number of evenings you attend will depend on whether you choose to do the course full time or part time.
For more information about the modules you would study please see Curriculum.
Curriculum Overview
The full Masters award requires you to gain 180 credits, including a dissertation. The curriculum is constructed from 60-credit 'Blocks' of provision, from which students will choose two of the combinations permitted. Each 60-credit Block comprises either two 30-credit or four 15-credit modules.
Pedagogy: Theory and Practice block
Learning, Teaching and Assessment (30 credits)
This module aims to develop participants' understanding of a range of learning, teaching and assessment strategies which promote learners' progress in order that all can achieve their full potential. They will be helped to develop self-direction and originality in problem-solving in relation to the module content, and act autonomously in planning and implementing change in their educational setting, taking account of current thinking and literature in related areas.
Curriculum Theory and Development (30 credits)
This module aims to support development of subject knowledge in the participant's subject discipline or age phase specialism. It is focused on contribution to curriculum development within the educational setting. Participants will be guided in critiquing a range of guidance and policy documents relevant to practice with a view to identifying the key concepts and perspectives on which they are based and how they relate to and influence practice.
Education Policy, Practice and the Professional Block
The modules provide a theoretical perspective on education drawing upon the disciplines of education: Philosophy of Education, Sociology of Education, Psychology of Education and History of Education.
(I) Education Policy, Governance, and Professionalism (30 credits)
This module examines how education policies are shaped within and between local, national, and international agencies. From a range of disciplinary perspectives, this module will consider historical and emerging trends in how education is governed. This will include exploring the roles of different stakeholders involved in education policy including students, teachers, school governors, and national and international agencies. Students will gain a detailed understanding of contemporary national and international policies and how they relate to changing notions of students, teacher professionalism, and education more generally.
(II) Learners and Learning in a Changing Landscape (30 credits)
This module will explore different disciplinary perspectives to analyse developments in education and learning. This will involve investigation into psychological theories on how we learn, philosophical perspectives on the current discourse of learning, historical perspectives on where theories of learning come from and how they have shaped schooling, and sociological perspectives on the impact of economic and social trends on our understanding of learning. This module will give consideration to contemporary social, political and technological factors which are shaping education in both formal and informal contexts.
Dissertation (60 credits)
Entry Requirements
A minimum of a Second-Class Honours degree in a relevant discipline awarded by a UK university, or an equivalent higher education qualification.
Please note that a satisfactory Enhanced Disclosure from the Disclosure and Barring Service (formally the Criminal Records Bureau – CRB) is required for students where they are required to visit settings other than their own.
International Entry Requirements
For students whose first language is not English there is a language requirement of IELTS 6.5 overall with 6.0 minimum of all components. In addition to this, we also accept a wide range of International Qualifications, for more information please visit our English Language Requirements page.
For additional information about country specific entry requirements visit the your country pages.
Teaching and Research
Research in the Faculty of Education is organised around two Research centres and forums:
Centre for Education and Policy Analysis (CEPA)
Childhood Research Forum (CRF)
UK/EU Tuition Fees
Tuition fees for Home/EU students for 2023/24 are £5,200
Funding
We offer a number of scholarships and loans to help fund your postgraduate studies. Visit our scholarships pages for more details.
International Tuition Fees
The International tuition fees for courses starting in the 2023/24 academic year are £12,500 per year.
If you are an international student, visit our international scholarships pages.
Careers
You will be able to structure your award to enhance your personal interests, career specific opportunities and potential for promotion to senior management and leadership. It will enable you to evaluate adults' and children's learning through research and postgraduate study. For qualified teachers, this course will enhance opportunities to move beyond the threshold and become an 'excellent teacher'.
Students completing the MA will also be well placed to go on to a doctorate (EdD or PhD) at Liverpool Hope.
Please note - this course does not offer you a teaching qualification to teach in British schools but is an academic study of Education.