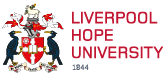 Loans and scholarships
The University and the government offer a number of loans and scholarships that can help towards the cost of your postgraduate studies. Funding ranges from £600 to £12,167
Postgraduate Loan for Masters Study
The government has introduced a loan system for master degrees in the UK. The loan of up to £12,167 (Amount to be confirmed) is non means-tested and is paid directly to you to be used towards your tuition and living costs. If you are studying your postgraduate degree part-time, you will receive half of the loan in your first year and half in the second. There are a number of eligibility criteria:
You must be under the age of 60 and studying a postgraduate degree either full-time, part-time, or on a distance learning plan
You must be a UK national resident in the UK or with EU peoples settled status or indefinate leave to remain.
You are not eligible to receive the loan if you already have a postgraduate degree
You are not eligible to receive the loan if you are topping up your postgraduate qualification from a diploma to a full masters
You are not eligible to receive the loan if you are eligible for the healthcare bursary or are in receipt of a social work bursary from any of the following: National Health Service (NHS), Department of Health, Social Services and Public Safety (DHSSPS), Student Award Agency Scotland (SAAS). However, you are not awarded a Social Work Bursary after applying for one, you may apply for the postgraduate loan.
Teacher Training Bursaries
You may be eligible for a teaching bursary or scholarship when training to teach.
These are tax-free amounts of money you receive to train in certain subjects. You do not need to pay them back.
You'll need a first, 2:1, 2:2 degree or a PhD or master's degree to be eligible for a bursary, as well as meeting the bursary scheme's individual terms and conditions.
For further information visit the Department for Education website.
Social Work Bursary
If you are studying MA Social Work, you may be eligible for a Social Work Bursary through the NHS Bursary Unit. For more information about eligibility criteria, visit the NHS Business Services Authority website. If you are in receipt of the NHS Bursary please forward a copy of the NHS Bursary letter to financequeries@hope.ac.uk
Postgrad Solutions Bursaries
Bursaries of £500 are available across a number of subject areas. Please visit the Postgrad.com website to apply.
Disabled Students Allowance
The Disabled Students Allowance (DSA) is worth up to £25,000 for both full-time and part-time students. The amount received will depend upon the needs assessment. For further information, contact Support Services for Students with Disabilities on 0151 291 3065.
FindAMasters and FindAPhD Postgraduate Scholarships
Scholarships are available for masters and PhD programmes. Please visit the FindAMasters website.