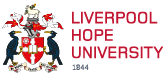 Postgraduate Taught Tuition fees
Tuition fees cover the cost of your postgraduate degree and are charged per year. Our postgraduate taught degrees tuition fees Home/EU students range from £5,200 to £10,500. For specific course fees, see the finance tab on each course page.
Payments
You will need to pay one third of your total fees as an initial payment when you register at the University, and you then pay the remaining balance over 5 months from October to February (September starters only). If you are taking a Postgraduate Loan you can pay in 3 termly instalments that coincides with your loan payment dates.
You can pay your tuition fees by credit/debit card. If you are a home student who is studying part-time, we invoice half the full-time fee on registration for the first year of your course and the remaining balance is invoiced when you register for the second year. Please note that the fee payable in year 2 may rise approximately in line with inflation.
There are a number of loans and scholarships that you may be eligible to receive to help fund the cost of your studies. Visit our scholarships and loans page for full details.
Notes
Some of our postgraduate taught courses offer a PG Certificate (PGCert), rather than the full MA/MSc. Fees for PGCerts range from £1,733 to £2,000
The Social Work MA is a two year full-time degree. The fee for each year is fixed at £3,180, unless you are required to retake a year in which case the current fee for that year is applied. If you are in receipt of an NHS Bursary please forward a copy of the NHS Bursary letter to Financequeries@hope.ac.uk