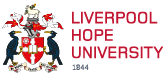 City of Liverpool
Voted in the top three friendliest cities in the UK, Liverpool is a city like no other. Home to over 50,000 students it's clear to see why it's such a popular choice.
From world-famous architecture and magnificent museums, to music legends revolutionising popular culture, Liverpool has always been a hub of creativity.
Through spectacular festivals, dramatic sporting attractions and unique art, the city continues to be a gateway for UK culture, attracting millions of visitors every year.
Music and nightlife
Home to The Beatles, Liverpool has such a rich diverse music history. There are hundreds of gigs and festivals throughout the city each year including Africa Oye and the Liverpool International Music Festival. Find out more about music and nightlife available in Liverpool.
Culture, sport and shopping
You'll never be bored in Liverpool. With a wealth of theatres, museums, sporting teams, sporting facilities and a wide selection of shopping areas, there's plenty to see and do. Find out more about Liverpool's culture, sport and shopping scene.
Watch Our Video