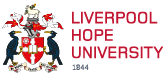 Research Excellence Framework
The Research Assessment Framework (REF)
The Research Excellence Framework REF) is an assessment of the research in UK higher education institutions carried out by the national funding bodies. The outcome of the REF informs the allocation of quality research related funding ("QR"). It contributes to the accountability for public funding and demonstrates the benefits of public investment in research and impact. The first REF took place in 2014 and replaced RAEs (which were held in 1986; 1989; 1992; 1996; 2001, and 2008). The next REF exercise will be conducted in 2021.
Submissions are organised into discipline-based "Units of Assessment" (UoA). A brief summary of the submission requirements is given below.
REF 2021 Assessment Elements

Description

Weight in the quality profile

Outputs

Outputs produced in the publication period 1.1.2014 – 31.12.2020

The number of outputs required is determined by the total Full Time Equivalent (FTE) of staff submitted.

60%

Impact

Case studies describing impacts achieved during the period 1.8.2013 –31.7.2020

The number of cases required is determined by the total full time equivalent (FTE) of staff submitted. The minimum number required is 2.

25%

Environment

An institutional and a unit- level statement

describing the research and impact environment for the period 1.8. 2013 –31.7.2020

1 (common) institutional statement.

1 UoA-level statement.

15%

Submissions are assessed by UoA-specific sub-panels (comprising academics and the users of research). UoAs are grouped under four main panels (A to D), whose role is to foster consistency of assessment.
The outcome of the exercise is expressed as a profile across a five-point scale, from 0* (unclassified) to 4* (world-leading). Outputs of UoAs not individuals are evaluated. The ratings of individual outputs and impact case studies will not be published, nor will the names of submitted staff.
More information about REF 2021 can be found on the funding bodies' REF 2021 website. Further details can be obtained by contacting the institutional lead for REF 2021, Professor Atulya K. Nagar, at atulya.nagar@hope.ac.uk
Useful Links
Contact us
Professor Atulya K. Nagar
Pro Vice-Chancellor for Research and institutional lead for REF.
E: atulya.nagar@hope.ac.uk
T: 0151 291 3930