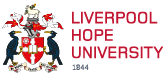 Visit us
The best way to get a feel for our University and find out whether postgraduate study is for you is to come and visit us for yourself. Our Open Days are a great opportunity to come and meet academics and find out everything you need to know about furthering your studies at postgraduate level.
At every Open Day, our academics are available to talk to about any postgraduate degrees that you may be interested in. You will also be able to speak to current and past postgraduate students to find out what life as a postgraduate student is really like. Other teams available to talk to on the day include:
Student Recruitment, to answer any questions you may have about the application process
Student Finance, to answer any questions you may have about funding your postgraduate study
Library, to talk about our extensive collection of books, journals and online resources to help with your studies
Careers, to talk about working while you study and help with finding a job once you graduate
If you have never visited the University before, there are regular campus tours throughout the day, as well as opportunities to view our accommodation if you are looking to stay on campus while you study.
Open Days 2019
Wednesday 4th December
Useful information