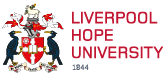 Contemporary Performance (MA)

Duration: 12 months (full-time); 27 months (part-time)|Creative Campus|Start month: October
International students can apply
Overview
Curriculum
Entry Requirements
Teaching & Research
Careers
Finance
About the Course
*This course will be available for 2024/25 entry
This MA programme offers an interdisciplinary and multicultural perspective in contemporary performance practice and research. The programme is unique, guiding students to conceive, devise and deliver their creative ideas through close engagement with cutting-edge theories and practice bringing together the arts with science and ritualistic practices. It will be of particular interest to practitioners, curators and researchers interested in performance in its widest cultural sense and its application to the various strands of contemporary cultural practices.
This MA will help you to develop a mature and critical understanding of a variety of creative forms and their relevant historical and cultural contexts. You will get the opportunity to create new forms and contexts for performance, theatre and dance that respond to emerging social, political and ecological issues. You will learn to write project and funding proposals and to document and archive your practice; developing a portfolio of projects to use for professional interactions with art organisations and institutions at national and international level.
Why choose Liverpool Hope?
The programme benefits from excellent amenities and facilities enhanced by a wide local and international professional network of organisations, commissions, venues and festivals
Liverpool Hope's Creative Campus consists of two beautiful Grade II Listed buildings located in Liverpool city centre. The state-of-the-art facilities include two theatres, two dance studios and two black box performance spaces, a music technology laboratory, a recording studio, and studios for painting, sculpture, wood, ceramics, metal and textiles.


The Capstone Building boasts music practice rooms, business incubation spaces and The Capstone Theatre, a state-of-the-art 260 seat performance space, engineered to be acoustically perfect.


The Cornerstone Building includes the impressive Great Hall as well as excellent studios for drama, dance and fine art.


The University has numerous partnerships with the most important cultural Institution of the city such as the Tate Liverpool, the Bluecoat and FACT.


Liverpool, European Capital of Culture 2008 and Music City of Britain, is situated where two rivers meet the Irish Sea. This historic port and UNESCO World Heritage Maritime Mercantile city is home to numerous iconic sties and tourist attractions, including the magnificent Anglican and Catholic cathedrals and the world famous Albert Docks. It is also a city that is fast acquiring a reputation as one of the most important cultural destinations of Britain.
Curriculum Overview
Contemporary Practice Research
Learners are presented with latest discourses around research, encouraging debates around cultural practices and the modalities through which they contribute to knowledge production. It follows that learners are invited to challenge compartmental approaches to performance making by engaging with cutting-edge, trans-disciplinary practices, and associated research methods. Scholarly literature on practice-research approaches and documentations of relevant examples are explicated to encourage learners to experiment with such forms presented in combination with relevant examples for both critical reflection and practical engagement. It is crucial that learners understand that theory and practice are not separated avenues of study, but rather that they are entangled embodied processes functional for the
development of innovative artistic experiences. Study sessions are organised accordingly, comprising material that is delivered through lecture modes of delivery combined with active work in space.
Assessments
Bid Presentation Portfolio - 20 %
Audio / Visual Reflection Portfolio - 30 %
Written Essay Essay - 30 %
Public Profile Portfolio - 20 %
Performance Ecologies
Introduction The Performance Ecologies Module offers a companion approach to Contemporary Practice-Research focusing the scope on the following primary practice-research objectives: wellbeing, social justice, digital creativity, and environmental sustainability. The key is to provide a relevant and unique engagement with performance as an instrument for generating resources and cultivating responses in respect to social, environmental, and technological relations. The objective is to nurture the learners' signature practice and enable their work to foreground innovative contributions to contemporary arts and cultural forms, with an emphasis on active citizenship and public engagement. The cohort is guided in the critical explorations of art and performance making, beyond accepted and established categories of thought. This approach serves to foster experiences of creative and cultural practice that are socially and ecologically responsible.
Assessments
Public Presentation Performance – 30 %
Performative Response Performance – 70 %
Major Project
The Major Project Module is the last section of the MA Contemporary Performance programme, building on the Performance Ecologies Module and framing a context for the learners to articulate and affirm the meaningful aspects of their signature practice. They engage in multi-modal responses with performance and art; co-creating meaning with others; and advancing the development of sophisticated thinking and engagement that are possible in contemporary artistic settings. This section of the course runs in weekly sessions of self-directed learning giving each artist the space, time and support to tailor a performance project to fit their own strengths and interests. The focus here is on redirecting previous processes and learnt knowledge towards a project of one's own design. Ultimately, the aim is to devise and produce a coherent body of work with a specific purpose and plan.
Assessments
Performance (or equivalent) Practical Exam (Viva) - 50 %
Dissertation (or equivalent) Dissertation - 50 %
Entry Requirements
A minimum of a Second-Class Honours degree in a related discipline, (eg: Drama, Performing Arts, Dance) awarded by a UK university, or an equivalent higher education qualification.
International Entry Requirements
For students whose first language is not English there is a language requirement of IELTS 6.5 overall with 6.0 minimum of all components. In addition to this, we also accept a wide range of International Qualifications, for more information please visit our English Language Requirements page.
For additional information about country specific entry requirements visit the your country pages.
Teaching and Research
67% of the research of this Department is at least at an internationally recognised level. 80% of their impact is rated as internationally recognised.
Teaching staff in the Department are distinguished scholars published in their fields and bring their innovative and specialised knowledge to bear on postgraduate teaching and research.
The Department builds on established undergraduate provision in experimental performance, live art, popular theatre, contemporary dance practice, classic drama and applied theatre, balancing programmes of study and providing opportunities for academic and practical analysis.
UK/EU Tuition Fees
Tuition fees for Home/EU students for 2023/24 are £5,200
Funding
We offer a number of scholarships and loans to help fund your postgraduate studies. Visit our scholarships pages for more details.
International Tuition Fees
The International tuition fees for courses starting in the 2023/24 academic year are £12,500 per year.
If you are an international student, visit our international scholarships pages.
Careers
This MA is designed to support practicing or emerging practitioners in the development of critical, technical and management skills and strategies for forging independent and self-motivated careers. The programme is aimed to lead to a variety of employment outcomes across the arts industry and beyond. Our graduates work as practitioners, teachers and cultural leaders.
Some students will develop their own artistic style as independent artists and learn to compete with their research projects for funding offered by charities such as the Welcome Trust or public agencies such as the Arts Council England. Some will extend and refine their performance skills and will be trained for auditions with theatre and dance companies. Others will focus on developing the necessary skills to work as art programmers, curators, producers or arts administrators for museums, art centres, private art galleries and art institutes.