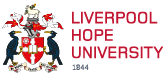 Disability Studies (MA)

Duration: 12 months (full-time); 27 months (part-time)|Hope Park|Start month: October and February
International students can apply
Overview
Curriculum
Entry Requirements
Teaching & Research
Careers
Finance
About the Course
Disability Studies is a relatively new but rapidly growing academic discipline, as illustrated by the international proliferation of courses, events, networks, journals, book series, monographs, edited collections, and so on.
Though drawing on this progress substantially, the Disability Studies MA differs from similar programmes insofar as it places particular emphasis on cultural issues. We are not only interested in the policies, prejudices, and professions around disability but also its representation in literature, media, film, art and so on. Liverpool Hope University is particularly well suited as a host for this programme on many counts. Most obviously, and indeed most importantly, we have a wealth of specialist staff and resources. We have a number of experts in Disability Studies, award winning tutors, and internationally recognised scholars and researchers. What is more, the regional, national, and international profile of the programme is enhanced greatly by the Centre for Culture & Disability Studies–and, by extension, the Journal of Literary & Cultural Disability Studies, the Literary Disability Studies book series, the on-going seminar series, and the International Network of Literary & Cultural Disability Scholars–that is housed at the Graduate School in the Faculty of Education, Liverpool Hope University.


Why choose Liverpool Hope?
The School of Social Science is a place and community which pays special attention to:
- Supportive relationships for learning
- Confident partnerships to promote learning
- Innovation and inspiration in teaching
- Every participant is valued for their contribution.
Curriculum Overview
In accordance with the University's Regulations/Guidelines on Master's qualifications, the MA Disability Studies consists of a 180 credits taught postgraduate programme. The programme offers exit awards at the Postgraduate Certificate stage (60 credits) and the Postgraduate Diploma stage (120 credits). The research phase leads to completion of a dissertation through independent study with individual research supervision. To achieve the full award (180 credits) students must take a range of taught modules up to the value of 120 credits and complete the 60 credit research phase.
The modules covered include Critical Disability Theory; Disability and Professional Practice; Modelling Disability; Disability and Disciplines; Research Methods; and a Dissertation.
Critical Disability Theory (30 credits)
Focusing on critical theory from the modern and postmodern eras, this module provides a basis for an interrogation of Disability Studies and Special Educational Needs. From Freud to Foucault, Goffman to Garland-Thomson, Derrida to Davis, McRuer to Murray, and so on, the module follows the progression of critical disability theory from the early twentieth century to the present day. Though explicitly theoretical, the content of the module is grounded in experiential knowledge. Concepts such as stigma, the normate, panopticism, normalcy, narrative prosthesis, dismodernism, crip theory, aesthetic nervousness, autistic presence, and the metanarrative of blindness are explored in relation to social, cultural, and individual attitudes toward impairment, disability and education.
Disability and Professional Practice (30 credits)
The relationship between disability and professional practice can be both problematic and productive. This relationship is explored in the module as an array of perspectives and expertise is considered. Training, teaching, therapy, legislation, and so on, are all manifestly praiseworthy but nonetheless warrant critical engagement. How and by whom is disability voiced within the professions? These are some of the many provocative questions that the module explores in relation to the professional context.
Modelling Disability (30 credits)
Disability has been conceptualised in many ways and for many purposes. In the past it tended to be non-disabled people who were responsible for the conceptualising and theorising of disability. In recent years, however, thanks largely to disability activism, disabled people have taken control of the ways in which disability is modelled. In order to gain a better idea of what is meant by disability, the module takes a critical journey through religious, charity, medical, social, affirmative, cultural, and other models of disability.
Disability and Disciplines (30 credits)
Disability studies, according to many definitions, originated in the social sciences. It is, however, also highly relevant to the humanities. Indeed, Disability Studies has great multidisciplinary and interdisciplinary potential (not to mention credentials). The representation of disability is important in culture as well as in society. In probing this fact, the module brings together interests in Disability Studies and for instance, art, literature, culture, literacy, film, media, and music.
Dissertation (60 credits)
Entry Requirements
A minimum of a Second-Class Honours degree in a relevant discipline awarded by a UK university, or an equivalent higher education qualification.
Please note that a satisfactory Enhanced Disclosure from the Disclosure and Barring Service (formally the Criminal Records Bureau – CRB) is required for students where they are required to visit settings other than their own.
International Entry Requirements
For students whose first language is not English there is a language requirement of IELTS 6.5 overall with 6.0 minimum of all components. In addition to this, we also accept a wide range of International Qualifications, for more information please visit our English Language Requirements page.
For additional information about country specific entry requirements visit the your country pages.
Teaching and Research
Research in the Faculty of Education is organised around two Research Centres and one Forums:
Centre for Education and Policy Analysis (CEPA)
Childhood Research Forum (CRF)
UK/EU Tuition Fees
Tuition fees for Home/EU students for 2023/24 are £5,200
Funding
We offer a number of scholarships and loans to help fund your postgraduate studies. Visit our scholarships pages for more details.
International Tuition Fees
The International tuition fees for courses starting in the 2023/24 academic year are £12,500 per year.
If you are an international student, visit our international scholarships pages.
Careers
Students completing the MA will be well placed to go on to a doctorate (EdD or PhD) at Liverpool Hope or elsewhere. Beyond the academy disability studies is relevant to many careers. "Some industries seem to do better during uncertain times than others," states the Open University's website, and the "number of people likely to need access to care services is predicted to double over the next 25 years." This fact only reflects a tiny aspect of the rich reality of disability but nonetheless invokes the truism at the heart of Disability Studies, that if we live long enough we all become disabled. As we are living increasingly long lives the need for a profound appreciation of disability is becoming increasingly great.
Please note - this course does not offer you a teaching qualification to teach in British schools but is an academic study of Education.