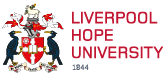 School of Social Sciences
Overview
The School runs a range of programmes based in the Social Sciences. Our BA Social Work and MA Social Work programmes will qualify you for professional social work registration.
Our BA programmes also run in: Criminology, Health and Social Care, Sociology and Special Educational Needs & Disability Studies.
In addition there are BA major degrees in: Criminology, Childhood & Youth, Health and Wellbeing, Social Care, Social Policy, Sociology and Special Educational Needs.
Finally we have our further MA programmes which provide an academic route for those wanting to further their study. The MA Youth and Community Development also brings professional recognition in this field. Our academic routes also include the MA Criminology, MA Disability Studies, MA in Social Policy and MA Sociology
The teaching in the School is provided by highly qualified staff who research and publish in their field. We also provide a range of field trips (both national and international) and provide a range of opportunities for students to engage with social welfare projects and link the worlds of academia and practice. Each year the school also run a Social Work Film Series.
Our aim is to make your time with us enjoyable but also challenging and thought-provoking. Our programmes will provide you with the necessary skills, competences and knowledge to challenge societal inequalities and support your communities.
Watch Our Video
Latest News