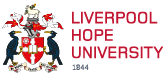 Who we work with
The School of Social Science is committed to contributing to the educational, religious, cultural, social and economic life of Liverpool and the North West.
As part of this commitment, we have developed strong relationships and partnerships with organisations in our region, such as Liverpool Local Authority and Kensington Youth Centre. These partnerships also enhance our education programme and provide you with opportunities for work-based learning, placements and talks from guest lecturers. It also gives you unrivalled access to some of the best cultural experiences in the North West.
Currently, the School has a very strong partnership with Person Shaped Support (PSS), one of the largest and oldest voluntary sector organisations in Merseyside. PSS provide placements for social work students and volunteering and placement opportunities for students on our other degree programmes. PSS practitioners regularly come in to classes to talk to students about their projects and how they address a range of social, health and welfare issues in the field.
The School also has close links with the Social Work Action Network (SWAN). Professor Lavalette is the national coordinator and several other members of staff are involved. Each year, students are given the opportunity to attend the SWAN national conference where academics, practitioners, students and service users and carers cone together to meet and discuss relevant social work issues.
The School also has links with the following organisations;