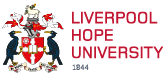 Understanding Autism & Inclusive Learning - Online(PGCert)

Duration: Up to 12 months (part-time)|Hope Park|Start month: October
Overview
Curriculum
Entry Requirements
Teaching & Research
Careers
Finance
About the Course
The aim of this Postgraduate Certificate is to enable practitioners to develop the knowledge and understanding of inclusive practice and Autism so they can successfully reflect upon practice in their settings and reduce barriers to participation and learning for children and young people with autism. This course reflects on a range of theories and relates them to the lived experiences of autistic children and young people. A valuable qualification for those interested in the autism field, this is a part-time course specifically designed for professionals working with children and young people in mainstream settings under the age of 19.
Course Aims
- Develop a knowledge and understanding of ASD and current theoretical perspectives and critically engage with literature and research.
- Develop a critical appreciation of how children/young people with ASD experience the world and reflect on ways in which to support them.
- Explore barriers to communication and socialisation and develop understanding of how to support teaching and learning for children/ young people with ASD
- Develop a knowledge and understanding of current statutory legislation on ASD and reflect on its role in supporting children/young people and their families/carers and the importance of collaborative partnerships and multidisciplinary agencies.
- Understanding of how to apply pedagogical models to practitioners' teaching and learning practice to support students with ASD.
- Knowledge and understanding of how the learning environment and whole educational community impact on the learning and behaviours of children and young people with ASD and application of this to practitioner's own context.
To apply for this course, please use the PLD Registration Form rather than the standard university application form
Curriculum Overview
This Postgraduate Certificate (60 Level 7 Credits) comprises two x 30 credit modules:
Module 1
Understanding the barriers to learning for children and young people with Autism. This module supports practitioners to develop their specialist knowledge and understanding of the autistic spectrum which will enable them to support autistic pupils within mainstream educational settings. The module will encourage reflection on how children/young people with ASD live in, and experience, the wider world, focusing on how barriers to learning, communication and socialisation can impact on their lives. It will also consider how statutory legislation supports children/young people with ASD and provides guidance for professionals and carers responsible for their development and well-being. Learning will be rooted in current and seminal theory/ policy and linked to teaching and learning practice.
Module 2
Supporting Autistic children and young people to succeed. This module aims to deepen practitioners' knowledge and understanding of how to support children and young people with ASD. It includes a key focus on a range of pedagogical models and strategies and links explicitly to, and develops further, participants' own classroom and /or whole education setting practice. It also highlights the importance of working in collaboration with other agencies and on whole school approaches to support learners with ASD to develop their full potential.
Entry Requirements
First Class or Upper Second Class Honours Degree in a relevant discipline (applications from participants who do not hold a 1st or 2:1 Honours Degree (or equivalent), but have appropriate professional experience will be considered).
Professionals starting the module will predominately be working in mainstream state and independent school settings and further education settings. This programme of study is not suitable for professionals working in specialist settings.
Applicants must have a minimum of one year's professional experience in teaching or experience supporting learners of a school age (19 years or under).
Consideration may also be made for applicants with appropriate professional educational experience in another phase of education; a letter, on headed paper, from the applicant's line manager stating they have completed an academic year of full or part time professional activity in that institution will be required,
International Entry Requirements
For students whose first language is not English there is a language requirement of IELTS 6.5 overall with 6.0 minimum of all components. In addition to this, we also accept a wide range of International Qualifications, for more information please visit our English Language Requirements page.
For additional information about country specific entry requirements visit the your country pages.
Teaching and Research
Both modules will be delivered on a part-time basis through a fully online approach including:
- Access to Liverpool Hope University's Virtual Learning Environment
- Online webinars and meetings via Zoom
- Online discussion forums
- Access to Liverpool Hope University's Electronic Library
- Guided Reading
- Assessment support via email and zoom.
UK/EU Tuition Fees
Tuition fees for Home/EU students for:
Full Rate: £1,733
Graduate 600*: £1,533
Please see below for discounts available for groups of students from partner schools**.
Fee for 5 or less students (20% discount) £1,386
Fee for 6 - 8 students (25% discount) £1,300
Fee for 9 - 13 students (30% discount) £1,213
Fee for 14+ students (40% discount) £1,040
* Graduate 600 - Reduced Fee for Liverpool Hope students who have obtained a 2.1 or 1st class degree within the last 3 years.
** A Partner School is any school that has an Initial Teacher Education (ITE) partnership arrangement with Liverpool Hope University and who work with our students on providing school placements.
Funding
We offer a number of scholarships and loans to help fund your postgraduate studies. Visit our scholarships pages for more details.
Careers
This course will enhance professional practice/opportunities.
Successful participants may progress onto a full Masters. If you have obtained a PGCE or other Masters credits in the last 10 years you may also be able to transfer in some of these credits towards a Masters.