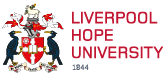 History (MA )

Duration: 12 months (full-time); 27 months (part-time)|Hope Park|Start month: February & October
International students can apply
Overview
Curriculum
Entry Requirements
Teaching & Research
Careers
Finance
About the Course
Why do a MA in History at Liverpool Hope University? The MA in History offers students the chance to study the development of the modern world from ca. 1500 to the present. The programme builds on the skills of thinking, evaluation and writing that we stress at undergraduate level. Additionally, it will deepen the skills needed to analyse data and documentation and develop individual skills of writing, oral participation and presentation. Each graduate is monitored by a supervisor who offers professional advice and guidance.
Due to the various branches of expertise held among our academic staff students are free to produce an MA dissertation on an array of topics, including Elizabeth I; the court of Charles I; modern British and Irish history; The British Empire; the Spanish Civil War and anarchy; European Fascism and the Holocaust; the History of Food; The Northern Ireland conflict; Margaret Thatcher and Thatcherism; Sport in Modern Europe, 1850-2000; and general aspects of modern European History.
Curriculum Overview
In addition to a module on historical methodology and historiography (Engaging History: skills, sources and collections), students are also required to participate in two additional core modules: (1) The Objects of History: Interpreting and evaluating primary evidence and (2) MA History Seminar. student-led seminar activities.
Alongside these three compulsory modules, a wide range of optional modules are on offer. These reflect the current research interests of staff and are constantly updated:
The Court of Charles I;
Elizabethan Conquest of Ireland;
Banditry, Bohemia and Revolt: Outlaws and Drop-Outs in the Insurrectionary Countercultures of Europe, 1871-1939;
British Experience of Empire, 1870-1945;
Modern Ireland, 1789-2009;
A Study of Varieties of Nationalism in Modern Europe, 1789-1945;
The Foreign Relations of the United States of America; and
Sport in Modern Europe, 1850-2000.
Entry Requirements
A minimum of a Second-Class Honours degree in a relevant discipline awarded by a UK university, or an equivalent higher education qualification.
International Entry Requirements
For students whose first language is not English there is a language requirement of IELTS 6.5 overall with 6.0 minimum of all components. In addition to this, we also accept a wide range of International Qualifications, for more information please visit our English Language Requirements page.
For additional information about country specific entry requirements visit the your country pages.
Teaching and Research
The Department of History and Politics at Liverpool Hope has a strong teaching and research reputation. All faculty members are actively engaged in research, publishing and contributing to the development of their discipline.
The department has particular research interests in maritime and colonial history; transatlantic slave trade; early modern Irish and British history; modern Irish history; Northern Ireland politics and society; Anglo-Irish relations; women's history; twentieth century European ideologies, cultures and identities; international relations; European integration; American government; and international security.
The department works collaboratively with colleagues in other departments and are actively involved in a number of the University's research centres and groups.
Research is a central part of Liverpool Hope University's academic life and vision. In this context the Department of History and Politics is committed to developing and supporting an active research culture though an on-going mix of research seminars, locally organised conferences and other events, including field trips and visiting speakers.
UK/EU Tuition Fees
Tuition fees for Home/EU students for 2023/24 are £5,200
Funding
We offer a number of scholarships and loans to help fund your postgraduate studies. Visit our scholarships pages for more details.
International Tuition Fees
The International tuition fees for courses starting in the 2023/24 academic year are £12,500 per year.
If you are an international student, visit our international scholarships pages.
Careers
The qualification of an MA in History will allow you to enhance your personal interests, career specific opportunities and show potential for promotion to senior leadership.
The programme also assists personal development through an emphasis on personal responsibility, reflection and evaluation. In addition, you will develop transferable skills such as self-motivation, lateral thinking and key research and professional practice skills.
Graduates are likely to pursue careers in education and the University sector; community organisations, international organisations (UN and associated agencies), international business, diplomatic service, and the armed services.
Many schools now expect teachers to have studied to Masters level, especially if they apply for promotion. This course will also help teachers enhance the quality of their teaching.
Students completing the MA in History will also be well placed to go on to a doctorate (PhD) at Liverpool Hope.