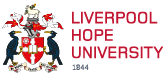 Membership
Your link with Liverpool Hope does not end when you graduate. All graduates automatically become members of the Hope Alumni Association, which keeps you connected with the Hope Alumni community. Former staff are also considered to be alumni of Liverpool Hope and can take advantage of the same services and benefits.
Liverpool Hope University offers a range of services and benefits exclusively to our Alumni.
Services
Reunions and events – The University can both stage Hope-based events and facilitate and/or publicise your Alumni-related events.
Certificates and transcripts – Find out how to request a copy of your degree certificate or transcript here.
Alumni Bulletins – We send regular bulletins advertising workshops, job opportunities, conferences and events.
Hope Benefits
Library services The library offers alumni rights and access to all former students of Hope and its founder colleges (including all students due to graduate this summer).
Careers Service The University's Careers team can provide recent graduates with a range of careers advice.
Postgraduate Scholarships Scholarships are available for Hope alumni enrolling onto postgraduate programmes.
Plas Caerdeon Hope's Outdoor Education Centre in Snowdonia offers you a wide range of leisure and business opportunities
External Benefits
Cottages.com – Alumni receive 10% discount on bookings. Call 0845 268 1509 and quote ALUM10
Clink Hostels - Clink Hostels offer affordable, sociable places to stay, in unique buildings in Central London. Hope Alumni benefit from a 10% discount when booking 8 bedded dorms and higher using the code ALUMNI27
Easylife - Offering a comprehensive assortment of products (including household gadgets, gardening accessories, home furnishings and cleaning products) aimed at helping customers with everyday practical issues, the Easylife Group are offering Hope alumni a 10% discount on orders when using promo code EREFUA2W.
Personalise - Personalise provide a personal touch to gifts for all the family. Use discount code LHOPE10 to receive 10% off all orders.
Simple Lighting - This Merseyside based lighting supplier offers Hope students and alumni a 10% discount off all energy saving and eco friendly LED lights and bulbs using code HOPE.
Slingsby - With over 35,000 workplace products, ranging from office furniture and storage equipment through to ladders and safety products; Slingsby can cater to the majority of equipment needs. Use code ULIVH10 to receive a 10% discount on the standard product range.
Smart Insights - Improve your digital marketing skills with Smart Insights. You can use their marketing plans and guides for free or Hope alumni can sign up for a paid membership and receive a 10% discount when using code ALUM10.
The Workplace Depot - If you are setting up a business or simply need office and workplace supplies, you can receive 10% off all products from The Workplace Depot. Visit www.theworkplacedepot.co.uk and enter HOPE10 at the check out to receive the 10% discount.
Voovit- This Crosby-based firm offers Hope students and alumni 25% off the cost of shipping small boxes and excess baggage. Visit www.voovit.com and to claim the discount please check the 'honesty box' to confirm that you are a student or alumni when placing your order.