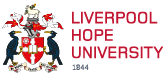 Disability support
The Learning Support Team are the main point of contact within the University for both prospective and current disabled students. This includes those with specific learning differences, mobility difficulties, long-standing health conditions, mental health difficulties, autistic spectrum conditions and sensory difficulties.
The role of the team is to provide you with information, advice and assistance relating to the help and resources available to you, both within the University and from external agencies. Learning Support Advisers will help guide you through any necessary processes and assessments that will help identify your individual needs and any potential barriers to your learning. Learning Support Advisers also liaise with academic staff and other university services to ensure that appropriate help is available to you.
The Learning Support Team assists disabled students as defined by the Equality Act 2010. You may be able to access assistance even if you do not consider yourself as disabled, provided you meet the definition of disability under the Equality Act. The act states that a person has a disability if:
they have a physical or mental impairment
the impairment has a substantial and long-term adverse effect on their ability to perform normal day-to-day activities
You may be entitled to help if you experience:
a specific learning difference (eg dyslexia, dyspraxia, ADHD)
a visual or hearing impairment
mental health difficulties (eg depression, anxiety)
a mobility impairment
an autistic spectrum condition
a long-term medical condition (eg epilepsy, fibromyalgia, multiple sclerosis)
any other condition which has a substantial, long-term and adverse effect on the ability to study


The Learning Support Team aim to ensure that you get the most from university life and achieve your full learning potential.
Learning Support Advisers offer information, advice and guidance on a range of issues including:
applying for Disabled Students' Allowance
obtaining up to date supporting evidence
accommodation requirements in university halls of residence
creation of a Learning Support Plan to inform lecturers of your needs
additional arrangements for exams and assessments
arranging non-medical assistance, (eg dyslexia study coach, sighted guide, sign language interpreter)
specialist equipment loan, (eg digital recorder, laptop)
liaison with academic departments
assessment for dyslexia and other specific learning differences
liaison with the University Accommodation Services Team
Once you have accepted a place
The Learning Support Team will keep in contact with you to make sure the necessary arrangements are in place for when you start with us. This may include the production of a Learning Support Plan, which is a personalised plan that explains your particular needs and any reasonable adjustments identified to support you during your studies.