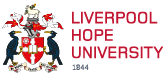 Mental Health and Well-being
University life can be both challenging and demanding at times, and adjusting to a new environment can be difficult for some.
Stress factors such as moving away from home, academic demands, and financial worries can all impact students' mental health and well-being.
Mental health can be described as your own personal sense of well-being. Similar to physical health, your sense of mental well-being can fluctuate and can be better at times than at others. However, despite it affecting everybody and being a normal part of life, people are often reluctant to talk about their mental health.
What help is available?
The University provides confidential advice and support for students who may be struggling with their mental well-being. The Student Development and Well-being team here at Hope will ensure that you are appropriately supported throughout your time with us so that you can get the most from your university experience.
If you need any advice or assistance in relation to support for a mental health difficulty, contact Student Development and Well-being, who will be happy to help. You can do this either before or once you start at university.
E: sdw@hope.ac.uk
T: 0151 291 3427 *(email only during Covid restrictions)
Preparing for University
Student Minds, a UK student mental health charity, has produced the helpful 'Know Before You Go' guide to help support you with your transition into university life.
Contact us
T: 0151 291 3427