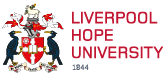 Counselling
Liverpool Hope University provides a professional and confidential student counselling service to help you with any personal issues that may be affecting your studies, self-esteem, relationships, emotional or general feelings of well-being.
University life can sometimes be very demanding at times. The reasons for this can range from a heavy workload and imminent deadlines, to relationship problems and difficulties of a personal nature. Student Counselling provides an opportunity to discuss any difficulties you may be experiencing in your life with a professionally trained person in a confidential environment.
Counselling can equip you with new ways to think about an issue or problem you may be experiencing while helping you to manage things better and feel more in control. Our Counsellors work in a non-judgemental way, respecting your values and beliefs and with the aim of offering you the best opportunity to change things for the better.
Counselling can help with:
Academic worries/pressures
Relationship difficulties
Issues with self-esteem and confidence
Panic attacks
General anxiety and stress
Family problems
Issues around sex and sexuality
Depression
Difficulties with alcohol or drugs
Homesickness
Suicidal thoughts
Making difficult decisions
Bereavement and parental separation
Eating disorders
Loneliness and feelings of isolation
Self-harm
Difficulties managing anger
Bullying and harassment
Services we provide:
Daily drop in service (15 minute time slots)
Time limited one-to-one counselling support (to a maximum of five sessions)
Workshops
Information and self-help resources on specific issues
Appointments via Zoom and telephone (by prior arrangement)
Signposting to external services
Liaison with external agencies (at student request)
Contact us
T: 0151 291 3427