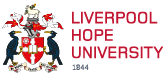 Essential Health Information
Doctors
We strongly advise all students to register with a local doctor (GP) or Medical Practice while they are at Liverpool Hope. Students can register with the GP on campus during the first week of term, but if you miss this opportunity, please do not leave it until you are ill to try to register, as getting an appointment at busy times can prove difficult. Please call in to see Student Development & Well-being on the first floor of the Gateway Building to collect registration forms.
Details of other local GPs are available from Student Development and Well-being or by searching on the NHS website under Services Near You.
In case of emergency
Call Security on 3520 (Hope Park) or 3700 (Creative Campus) who will alert the Emergency Services.
For none urgent medical queries or out of hours service, contact NHS 111 (free from any phone).
Walk in Centres
For more information on finding your nearest walk in centre, please visit the NHS website.
Covid-19
Hope is committed to protecting our students, staff and visitors. For the latest information please visit our Covid-19 Information pages.
Ensuring you are up to date with your Covid vaccinations
Everyone in the UK aged 5 and over can still get a 1st and 2nd dose of the COVID-19 vaccine.
People aged 16 and over, can also get a booster dose no earlier than 3 months after their previous dose.
If you have not received 3 doses of the Covid vaccine you can still catch up now.
How to get a Covid vaccine
You can book an appointment at a Liverpool vaccine centre or attend a Liverpool walk-in clinic even if you are registered with a GP in another area of England
book your COVID-19 vaccination appointment online for an appointment at a vaccination centre or pharmacy
find a walk-in COVID-19 vaccination site to get vaccinated without needing an appointment. If you have not yet registered with a GP in England, you can still attend a walk-in clinic
If you cannot book an appointment online, you can call 119 free of charge. You can speak to a translator if you need to.
If you have difficulties communicating or hearing, or are a British Sign Language (BSL) user, you can use textphone 18001 119 or the NHS 119 BSL interpreter service.
Registering vaccines obtained overseas
If you've had one or more doses of the following Covid vaccines outside of England, you can book an appointment to have the vaccines validated and added to your NHS record.
Oxford/AstraZeneca (Vaxzevria)
Pfizer/BioNTech (Comirnaty)
Johnson & Johnson (Janssen)
Moderna (Spikevax)
Institute of India (Covishield)
Bharat Biotech (Covaxin)
SinoVac (CoronaVac)
Beijing Institute of Biological Products (Sinopharm BIBP)
You will be asked some questions and will be required to show evidence of any Covid vaccinations you've had outside of England.
Research has shown being fully vaccinated can help:
reduce your risk of getting seriously ill from COVID-19
reduce your risk of catching or spreading COVID-19
protect against COVID-19 variants
You need to be registered with a GP in England to use this service.
Appointments for this service are currently available at Liverpool Pier Head and Aintree Hospital.
Autumn Boosters
Later this year, the NHS in England will be offering people more at risk from Covid a further vaccine, known as the 'autumn booster'. This will include anyone aged 50 and over plus anyone aged 16 to 49 who is clinically at risk due to having a long-term condition such as Diabetes, severe Asthma or a heart condition.
If you are in one of these groups, you will be invited for your autumn booster when it is your turn.
For more information visit the NHS website.
Meningitis Protection
Please ensure that you read the Meningitis Protection advice on the blue tab above.