A new theatre production launched by a Liverpool Hope Academic has been gaining rave reviews from critics.
An experienced actress with years in the industry, Sharon Byatt is a Professional Tutor in Musical Theatre at Hope.
She's also the founder and owner of 'Laffan Productions', a theatre company that's currently putting on the show The Musical of Musicals (The Musical) at the city's Hope Street Theatre.
A homage and parody of the musical genre, Sharon has overseen the entire production - from casting and choreography to direction and lighting.
And the show - which has been adapted slightly from the original 2003 version, created by Joanne Bogart and Eric Rockwell - has been going down a storm with audiences since it launched November 16th.
A critic from the website Sight Lines described how Sharon's production packs a 'mighty punch, uses its outstanding cast to maximum effect and delivers both music and laughter in equal measure.'
The plot sees young woman June, played by Tori Hargreaves, struggling to pay her rent to the villainous landlord Jitter, aka actor John-Paul Birss.
Here Sharon - a star of stage and screen in her own right and who's appeared in Jimmy McGovern's critically acclaimed BBC One series Moving On, as well as Coronation Street, Holby City, and Hollyoaks: In the City, reveals all: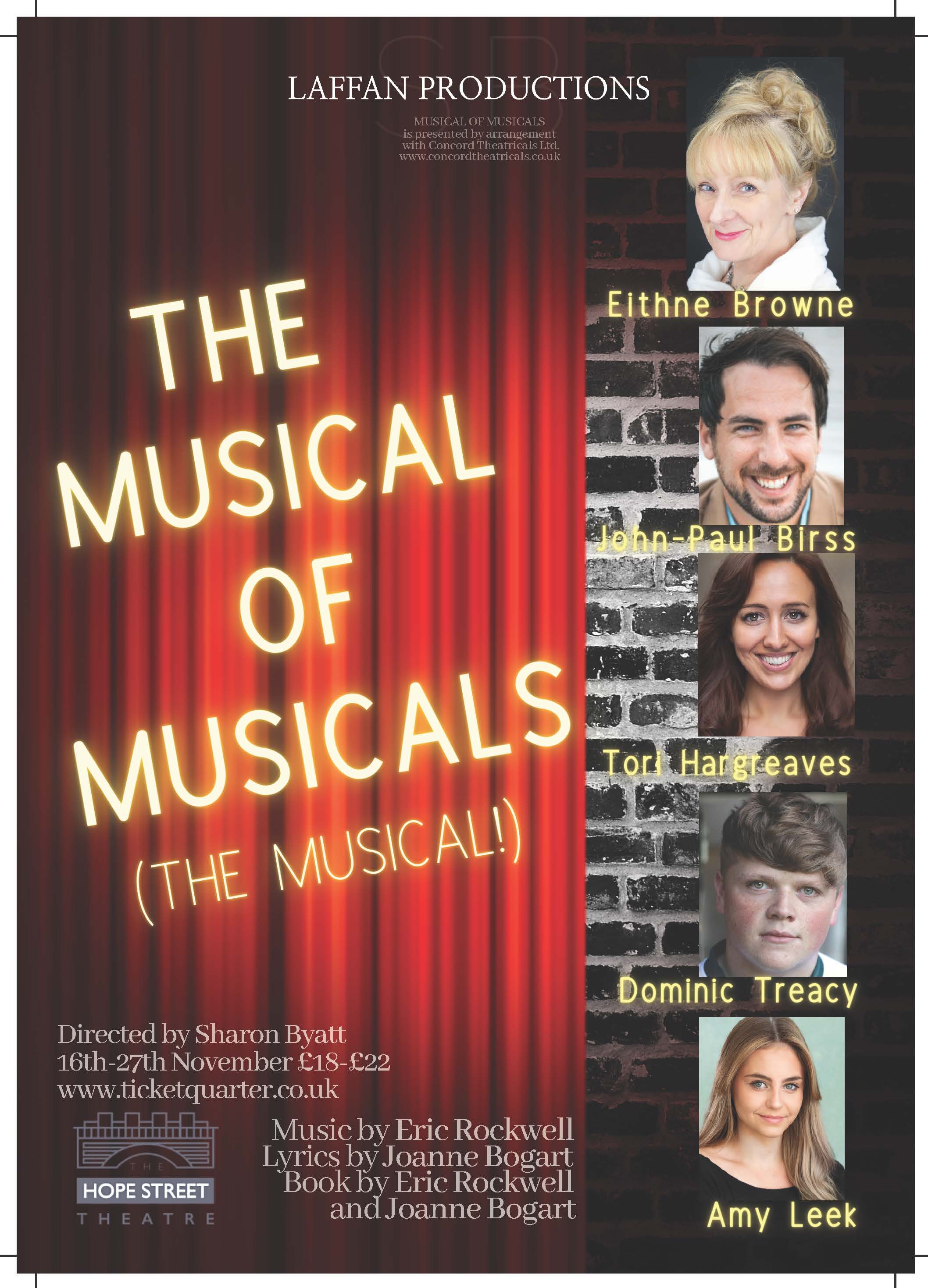 The Musical of Musicals is something of a love letter to the musical genre - why does this particular show appeal to you?
Sharon: "As a performer, Musical Theatre has played a huge role in my life. So when I found this piece, it made me smile! We were in the middle of a lockdown and I thought, 'What will people need when this is over? Laughter and joy!' From the audience reaction so far, I believe we have achieved this."
As the show's Director, what does your role entail and how did you come to be attached to the project?
"As Laffan Productions is my own company, I am responsible for the overall project. This involves casting, design, publicity and lighting, amongst other aspects of the production. Directing the show was the final piece of the jigsaw after a year of piecing everything together. I'm very proud of what we have created."
Does your production stick to the format of the original from the early Noughties?
"Musically, I believe there are some compositional differences and, staging wise, it is adapted for a small venue space. It was important for me to stay true to the choreographic styles of each genre, so dance is quite prominent."
The show moves from distinct style to distinct style as the audience progresses through the narrative - are those abrupt changes tough to manage as a director?
"Yes, it could have been difficult, and I decided to wait until the rehearsal process to make a final decision. As it's so important to keep the attention of the audience between each section, I decided upon a music segue from piece to piece, achieved by our brilliant Musical Director Jordan Alexander. It keeps them guessing and gives the fantastic cast a chance to get changed!"
You're also currently shooting a dark new psychological thriller called Billy Smith - can you tell us more about that?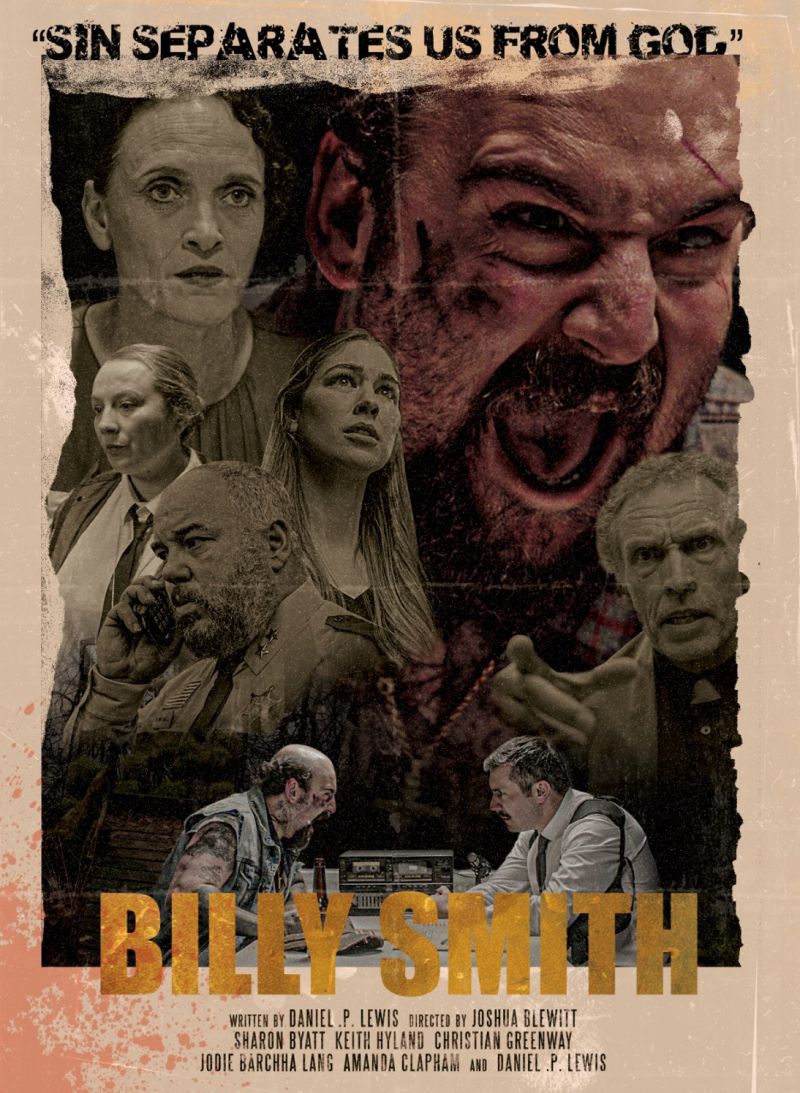 It's a great film written by local Liverpool actor Daniel Lewis. It is the story of a serial killer, Billy Smith, set in Arkansas, United States, and I play the role of Alesha, a journalist and writer who has written a bestselling book about him. It's a lovely role, and I'm delighted to be a part of it. It's a very dark film, but my character is a very strong female who is something of a match for Billy Smith.
We have one more scene to shoot and then the plan is to get it out to the festivals and secure a distributor. There seems to be a great movement of creatives who are developing their own projects - and I'm all for it. It's a tough business so let's support each other."
And in terms of your lecturing, you're clearing speaking with authority from a position of experience - how important is it to you to be able to impart all of the lessons you've learned in the industry?
"It's so so important. For me it's not just about the artistic aspect of the industry but the wellbeing and personal journeys my students will embark upon. They are all individuals, so guidance for each is varied. I love it."
** The Musical of Musicals (The Musical) runs at Liverpool's Hope Street Theatre until Saturday 27th November. For tickets head here.
** Learn more about studying Musical Theatre at Hope here:
https://www.hope.ac.uk/undergraduate/undergraduatecourses/musicaltheatre/