Great British Bake Off star Lizzie Acker shared positive messages of self worth as she flicked the switch on Liverpool Hope University's Christmas Lights.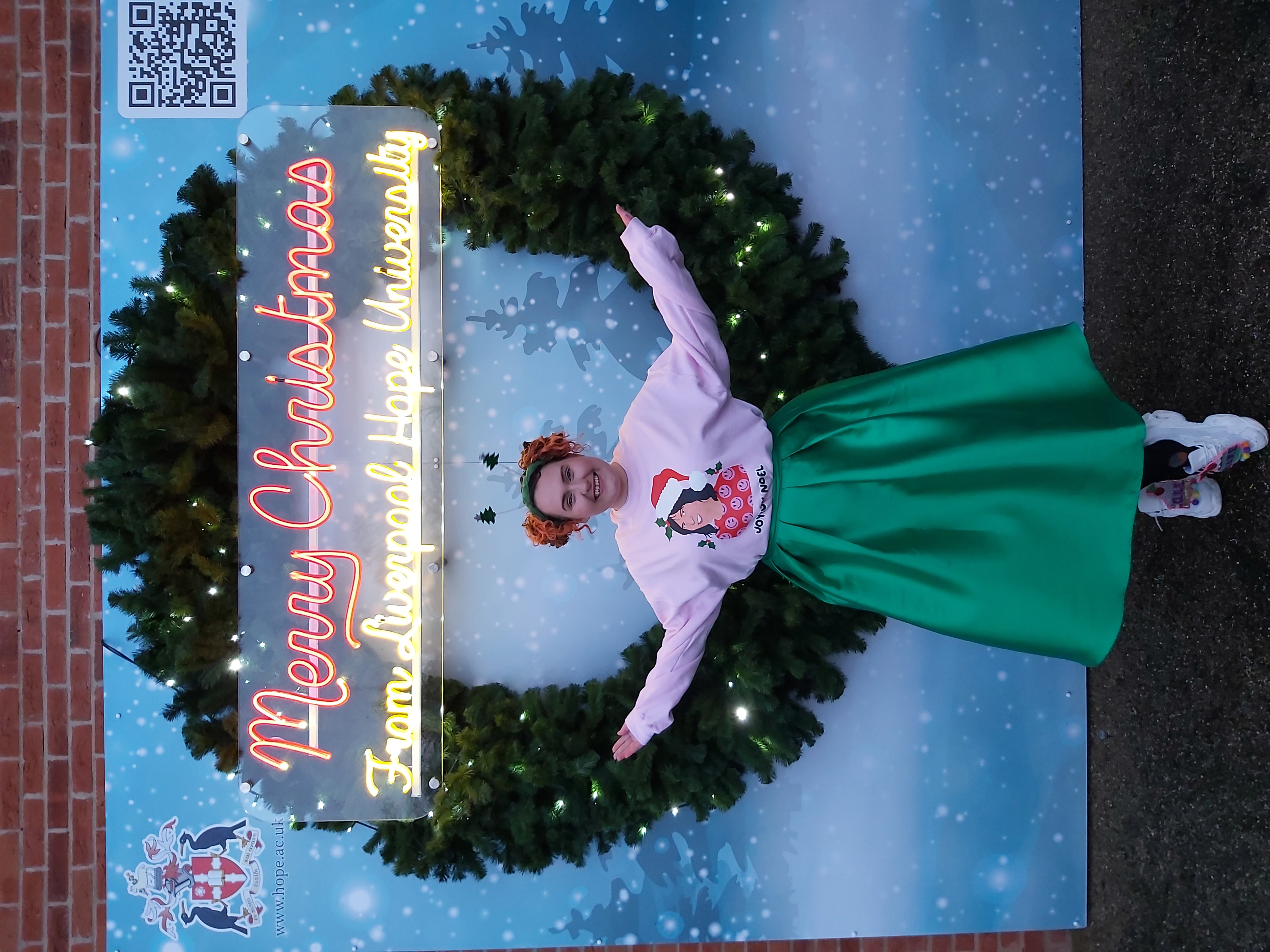 Liverpool-born Lizzie wowed fans on the Channel 4 show with her kitchen skills.
And she also won an army of admirers for talking honestly and openly about her ADHD (Attention deficit hyperactivity disorder) and dyslexia.
In fact, her coconut sponge 'showstopper' was created specifically to shine a light on her neurodiversity.
And speaking to hundreds of guests at Hope, Lizzie urged others to celebrate their individuality - and not to be afraid of being authentically themselves.
Speaking to event host Adam Dumbleton, Hope's Marketing & Communications Officer for Liberal Arts, Education and Social Sciences, she said: "It's alright to be yourself. People will accept you.
"You might be worried, but it turns out people really like it when you are just… you."
Had fate not intervened, Lizzie might actually have been a Hope student at this point in time…
She'd planned to join the University to study for a Master's degree in Social Work - but Bake-Off intervened at the start of the year. Lizzie doesn't rule it out in the future, however, adding: "I don't know what I'm going to do with my life at this point in time, so I may end up at Hope one day. Who knows?"
Joining Lizzie at the celebration was Hope's Community Choir, who serenaded attendees with a series of heart-warming Christmas carols and songs.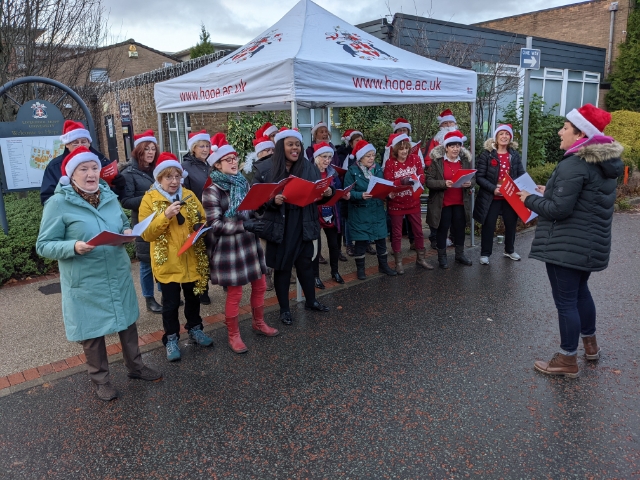 The Community Choir is the result of collaboration between Hope's Community Engagement Team and several different groups that operate in the area surrounding the University's Hope Park campus in the southern suburbs of the city.
That includes the Friends of Childwall Woods and Fields, the South Childwall Residents Association and Childwall's All Saints Church.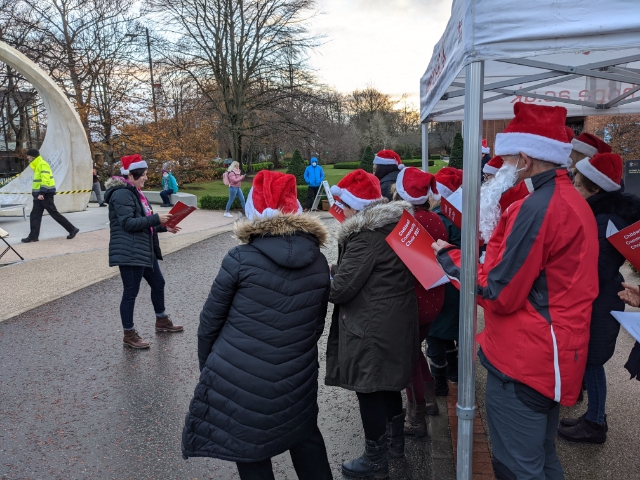 Meanwhile guests - including lots of staff members who'd brought their children along to enjoy the afternoon - were also encouraged to indulge in free mulled wine, hot chocolate and mince pies.
The next festive celebration at Hope will be an Advent Service in the Hope Park Chapel on Wednesday 8th December, between 1pm and 2pm.