Cardinal Michael Fitzgerald, a leading expert on interreligious relations, has told of his 'delight' at being awarded an Honorary Doctorate from Liverpool Hope University.
Cardinal Fitzgerald, ordained as priest in 1961 as a member of the Society of Missionaries of Africa, aka the 'White Fathers', has devoted much of his life to fostering links between Christian and Muslim communities.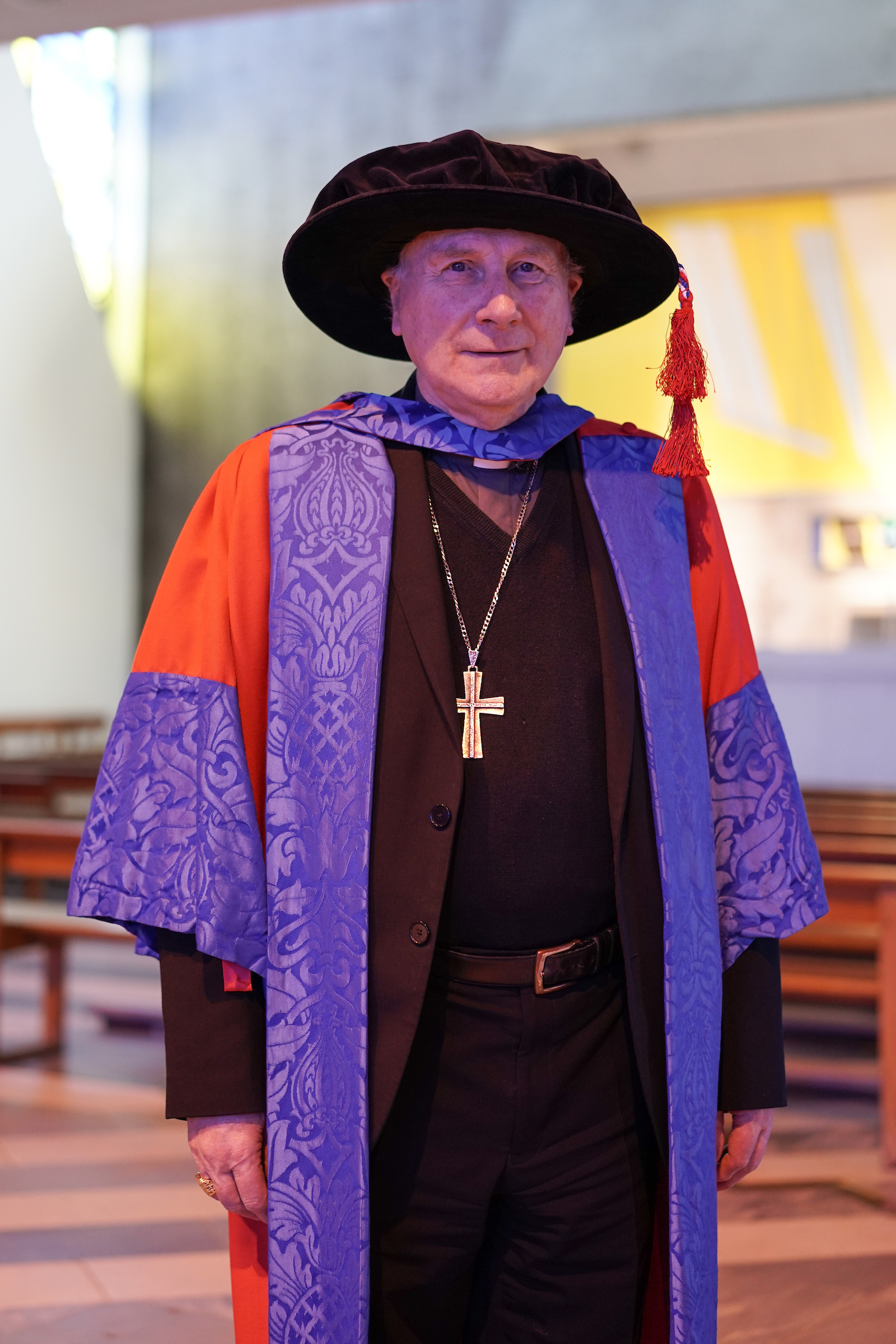 In January this year he was awarded an OBE in the Queen's New Year's Honours list for services to interfaith and inter-Church partnerships.
And this week he was awarded a Doctor of Divinity from Hope for his work to foster links and friendships across Merseyside.
Speaking about his honorary doctorate, Cardinal Fitzgerald said:"I have been awarded an honorary degree as a Doctor of Divinity.
"This, in some ways, is strange because, though. A trained theologian, I have never taught Christian theology. I have indeed been engaged, through lectures and publications, in trying to make sure that interreligious relations are grounded in sound theology.
"The fact that this award is granted by Liverpool Hope University, an ecumenical institution, is especially pleasing, because working together with the World Council of Churches was always a source of great joy."
Cardinal Fitzgerald joined the staff of the Pontifical Institute of Arabic and Islamic Studies, of which he became the Director between 1972 and 1978.
He served in the Pontifical Council for Interreligious Dialogue as Secretary between 1987 and 2002, and then President between 2002 and 2006, and was ordained bishop in 1992, becoming Archbishop in 2002.
In 2006, Cardinal Fitzgerald was appointed Apostolic Nuncio in Egypt and Delegate to the League of Arab States, retiring in 2012.
Arriving In Liverpool in December 2018, he is an advisor for interfaith affairs to the Commission of the Archdiocese of Liverpool for Dialogue and Unity.
In 2019 he became the Patron of the charity 'Fellowship and Aid to Christians in the East' (FACE). He was created Cardinal by Pope Francis on 5 October 2019.
Expanding on his work in Liverpool, Cardinal Fitzgerald says: "The community to which I belong, the Missionaries of Africa, has been situated in St Vincent de Paul parish in L1, on the edge of Chinatown, and has been given the task of relating to Muslims.
"A member of the community and I started to make contact with Muslims, and we were establishing friendly relations. In May 2019 we were invited to a wonderful Iftar - the meal for the breaking of the fast) organised by the Merseyside Network of Mosques at the Pier Head. Then COVID arrived and stymied us. We are just getting ready to make new efforts."
The eyes of the world right now are on the escalating conflict in Ukraine.
And while not a war of faith, Cardinal Fitzgerald says the crisis illustrates the global need for dialogue, understanding and peace.
Cardinal Fitzgerald adds: "We see that the reaction of Pope Francis to the war in Ukraine is to call for an end to armed combat and for dialogue to take its place. He has offered the good offices of the Church to pursue mediation.
"This is very much in line with the Document on Human Fraternity that he co-signed together with Dr Ahmad al-Tayyeb, the Grand Imam of Al-Azhar. This document calls on 'ourselves', that is all Christians and Muslims, 'upon the leaders of the world…to work strenuously to spread the culture of tolerance and of living together in peace; to intervene at the earliest opportunity to stop the shedding of innocent blood and bring an end to wars'.
"In my opinion this statement presents a wide-reaching programme for Christians and Muslims throughout the world, as also for people belonging to other religions, and indeed for all people of good will."