It's never too late to follow your dreams - and this mature student is a shining example of that fact.
Rewind to 2018 and Marie Heaps was a single mum in her early forties, stuck in a job she'd lost all interest in.
She wanted real fulfilment from a career and longed to pursue her real passions. Most of all, she wanted to make her teenage son, Joe, proud.
Now Marie, 45, has just graduated from Liverpool Hope University with an Upper Class 2:1 degree in Health and Wellbeing and Social Policy.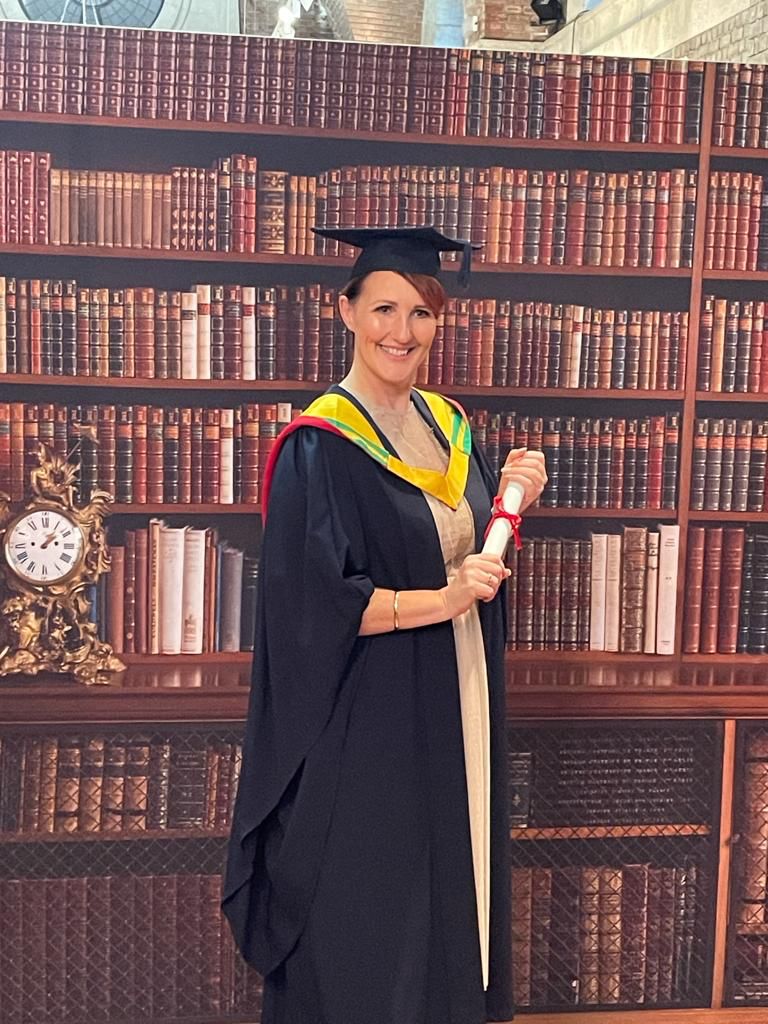 And after proudly standing on the steps of Liverpool's Metropolitan Cathedral in her cap and gown, she's urging others who find themselves in her situation to take the risk, too.
Marie, from Liverpool, reveals: "I never dreamed I'd go to university. It was just never part of the plan. But I think I reached a point where I just couldn't continue in the job I was doing any more.
"If you're reading this and you're in a similar situation to the one I found myself in, take the risk and make a change. My experience at Hope has been amazing. I never once felt like the odd one out - never, ever."
Marie had previously worked for 25 years in the pharmacy industry, enjoying various roles including managerial posts. But she couldn't shake the feeling her heart wasn't in it.
She explains: "It got to the point where I was getting no fulfilment from my job. The industry changed a great deal in the time I worked within it, moving from a person-centric role to one where profits were paramount.
"I lost interest - and yet I knew I still had a passion for other things.
"One day I woke up and said to myself, 'I can't do this for the rest of my life'. My son had turned 13 and it felt like now was the right time to focus on myself, not just my family."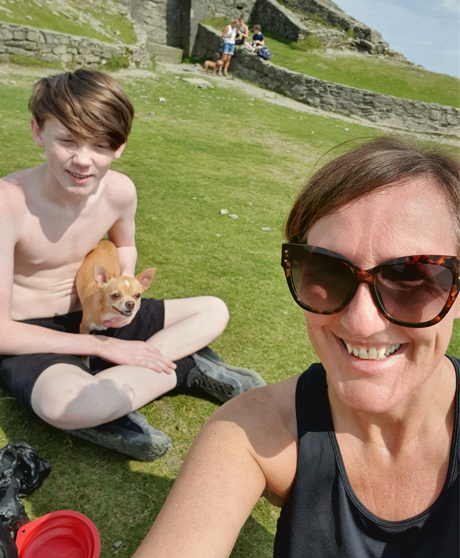 In the end, she quit her job entirely and enrolled at Hope. But it was a tough decision that involved real soul-searching.
Marie reveals: "Being completely honest, I cried almost every day during my first week at university. Not because I wasn't enjoying it, but because I was so wracked with doubt. I kept thinking, 'What are you doing? You're 42 years old - why are you kidding yourself that you can do this?'
"It felt like I was risking everything to do something I didn't really believe I was capable of doing. But the support I received at Hope was incredible and those fears soon faded."
Marie admits that she'd never previously excelled academically, despite always considering herself an intelligent person.
A few weeks into her time at Hope, though, and everything suddenly became very clear - she's dyslexic, and always has been.
Marie adds: "I'd spent a long time working on a university assignment and I'd found it really tough. In the end, I went to see my tutor and blurted out, 'I think I've got dyslexia'. It's like the penny dropped.
"My tutor agreed - saying I had all of the classic symptoms. It was a revelation. This was something which had shaped my entire learning experience and had prevented me from translating my thoughts onto the page.
"And through Hope, I not only had the official dyslexia test and diagnosis and was then also given all the support and help I needed, from equipment such as a dedicated laptop, to lecture recording facilities, a study skills mentor and a full Learning Support Plan.
"If I ever needed help above and beyond that, it was always there for me."
As Marie thrived in her studies, she also enrolled on Hope's Service and Leadership Award
(SALA) - which offers an opportunity to volunteer in local organisations to help with community-based projects.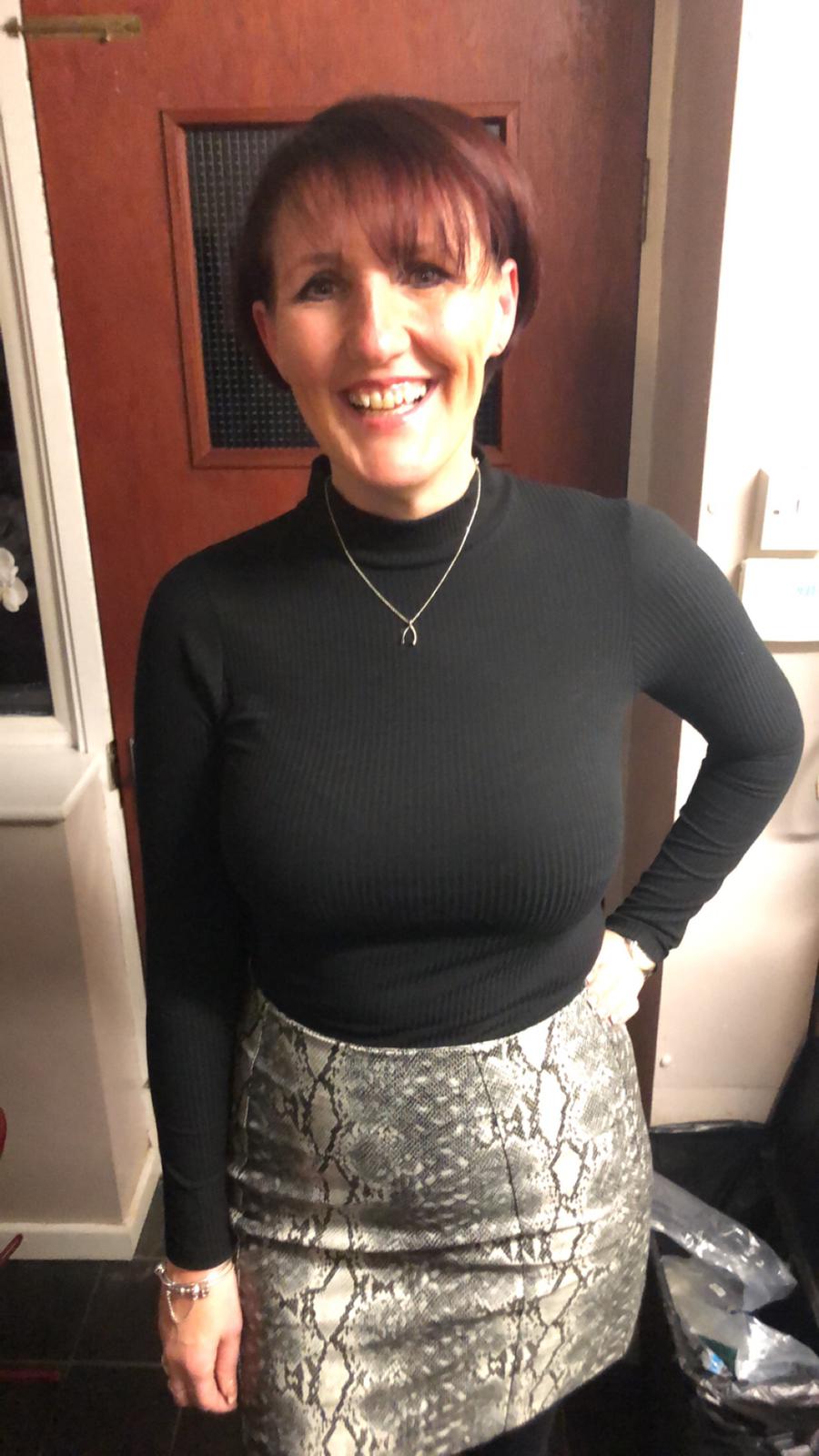 She worked as a 'chat and check' volunteer for Mersey Care, contacting vulnerable people with mental health issues while also running activities for patients in the Mental Health Unit.
Marie was also involved in a 'resettle' project to help newly-released prisoners re-enter the community.
As Marie begins a Master's in Social Work at Hope, she says her time volunteering with SALA was pivotal, explaining: "Doing my SALA has had a great impact on me, my studies and my choice for a future career.
"SALA showed me how much I needed to learn, not just about myself, but about others and how to deal with situations and apply my previous and newly-learned skills.
"I also took on paid work in the social care sector - at first working with adults with learning disabilities and mental health problems and now working in a mental health hospital supporting females with complex mental health issues, which at times can be challenging for myself.
"My volunteering experience has provided me with the skills and the resilience to take on this role."
As well as SALA, Marie was also a class representative for both her subjects, as well as a rep for the faculty of Arts and Humanities. And she's confident she's now on the correct career trajectory.
She says: "I started my study journey thinking, 'I can't do this', but I've now ended it with a new-found confidence knowing I have the skills, knowledge, and experience to do whatever I put my mind to.
"And you can do it, too."