A live audience enjoyed a gripping and macabre evening of folklore and mythology at the launch of the Angel Field Festival 2021.
Liverpool Hope University's ten-day celebration of the arts sparked into life with an event that featured special guests, including former Liverpool Councillor Gary Millar.
And that was followed by the festival's first show - a Storytelling Showcase featuring spoken-word performances and digital recordings from talented Hope students.
Dr Stephe Harrop, Subject Lead for Drama, Dance and Performance at Hope, kicked things off with a thought-provoking re-telling of the classic Grimm Brothers fairytale 'Doctor Death', in which an aspiring medic cuts a sinister deal with the Grim Reaper.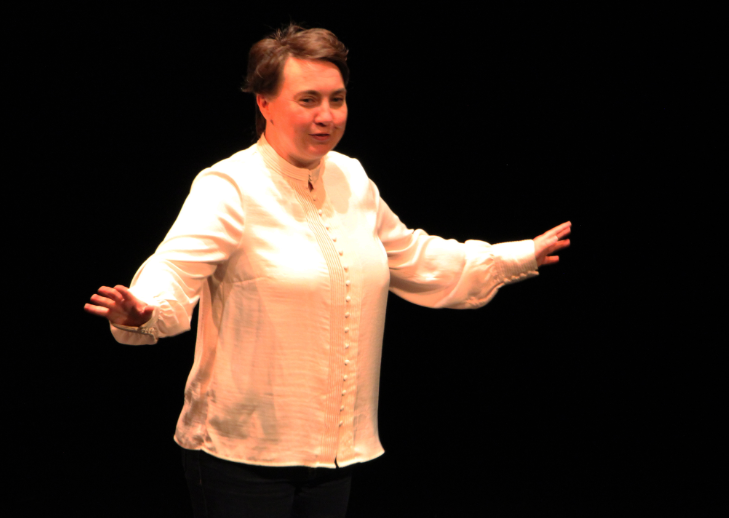 Other student performances put unique twists on the supernatural, child-eating Baba Yaga of Slavic folklore, as well as a brilliantly-executed rendition of the tale of Fenrir, the monstrous wolf of Norse mythology.
And as guests took their seats in a socially-distanced Capstone Theatre for the first time since the global pandemic brought the world to its knees, the entire launch event was dedicated to the NHS staff grappling with Covid-19, as well as friends and family lost.
Hope's Vice-Chancellor and Rector Professor Gerald Pillay spoke of his delight at welcoming guests back to the Creative Campus. He said: "We are now beginning to see the light at the end of this long tunnel. And it is amazing how adversity helps you to value things you perhaps took for granted. One of the things I've missed is my colleagues. There's only so much you can understand about how your colleagues feel when you speak to them at such a distance via technology.
"You discover the importance of talking to each other, the importance of sitting together, the importance of having a cup of tea or coffee in the common rooms. Liverpool Hope is a Collegiate. And 'Collegiate', as you know, in Latin means 'fellowship'. And with this event, we're taking steps to be together once more.
"What a delight it is that this campus is pulling us out of lockdown."
Former Lord Mayor of Liverpool Gary Millar, a Fellow of the Creative Campus, spoke about the importance of storytelling and engaging with audiences in times of crisis.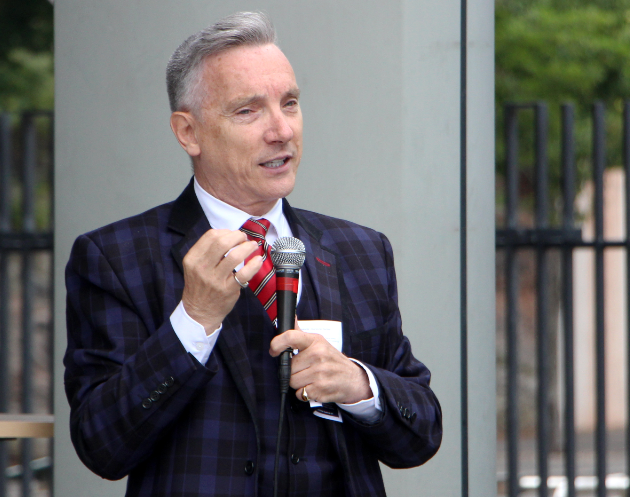 While Professor Stephen Davismoon, Head of the School of Creative & Performing Arts, couldn't be at the launch in person, a speech written by him was read out by Hope's Dr Anne James, Assistant Head of Music in the School of Performing and Creative Arts.
It said: "During the last 15 months of lockdown, what I've missed most is being in the company of others, opportunities to reaffirm old friendships and to make new ones.
"I do hope you enjoy this evening - and as many of the events we're hosting over the next ten days."
The Angel Field Festival runs until Saturday July 3rd - with shows for all tastes, including band performances, film screenings and stage spectaculars.
For the full line-up, head here: http://www.thecapstonetheatre.com/