A Liverpool Hope University academic is using his passion for music to raise more than £10,000 - and counting - for animal rescue charities.
By day Dr John Walliss is a Senior Lecturer in Criminology at Hope, an expert who has recently written extensively about executions and execution crowds in nineteenth century England.
But by night Dr Walliss has been slaying his own crowds - grabbing his guitar to perform gigs across Cheshire in order to raise funds for a cause extremely close to his heart.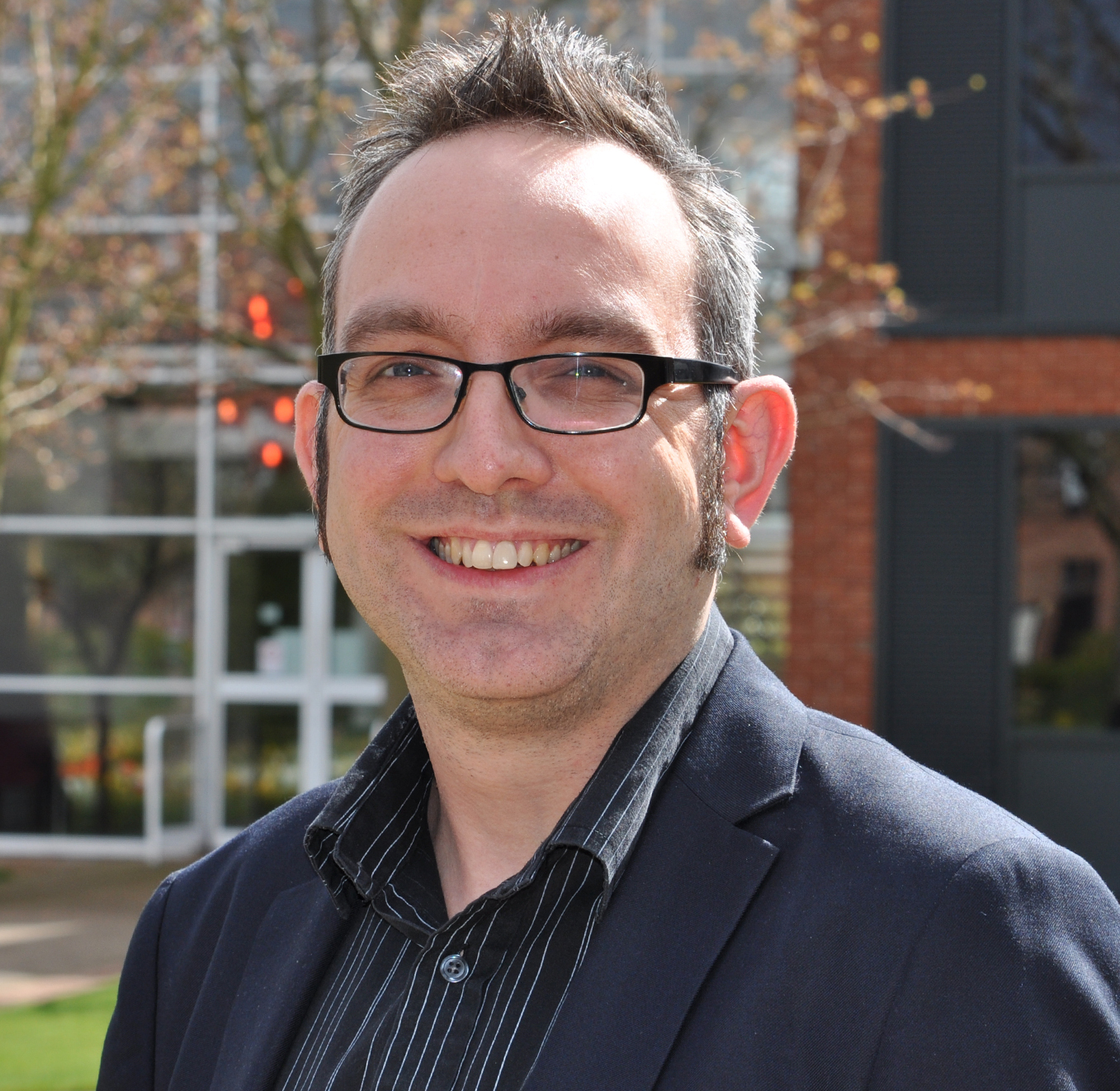 The payments he's received from venues have been channelled directly towards two dog rescue charities - Ark Angels, located near Chester, and Many Tears Animal Rescue, based in Llanelli, south Wales.
Dr Walliss, from Ellesmere Port, Cheshire, explains: "For me, playing these gigs is about bringing together two different passions; I love playing music but I also really enjoy being able to help out these wonderful charities.
"It's about doing something really worthwhile for both myself and for others."
The inspiration behind the venture is Dr Walliss' dog Clover, a 'Wechon' aka, a West Highland White Terrier crossed with a Bichon Frise. He also co-runs a Wechon Facebook group.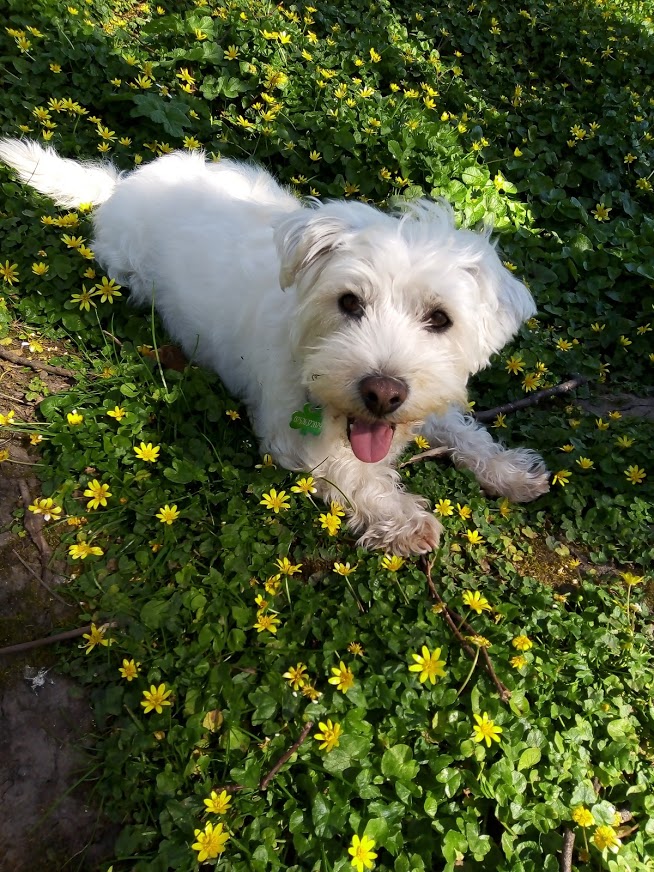 He takes Clover to a local Westie walk group - Northwest Westies - and it was through connections there he learned about the dog rescue centres in need of help, both of which are dedicated to rehoming unwanted animals, including cats.
He also met 'Flo' (pictured below), a former breeding dog who was 'in a really bad way' when rescued, with carers unsure whether she'd survive.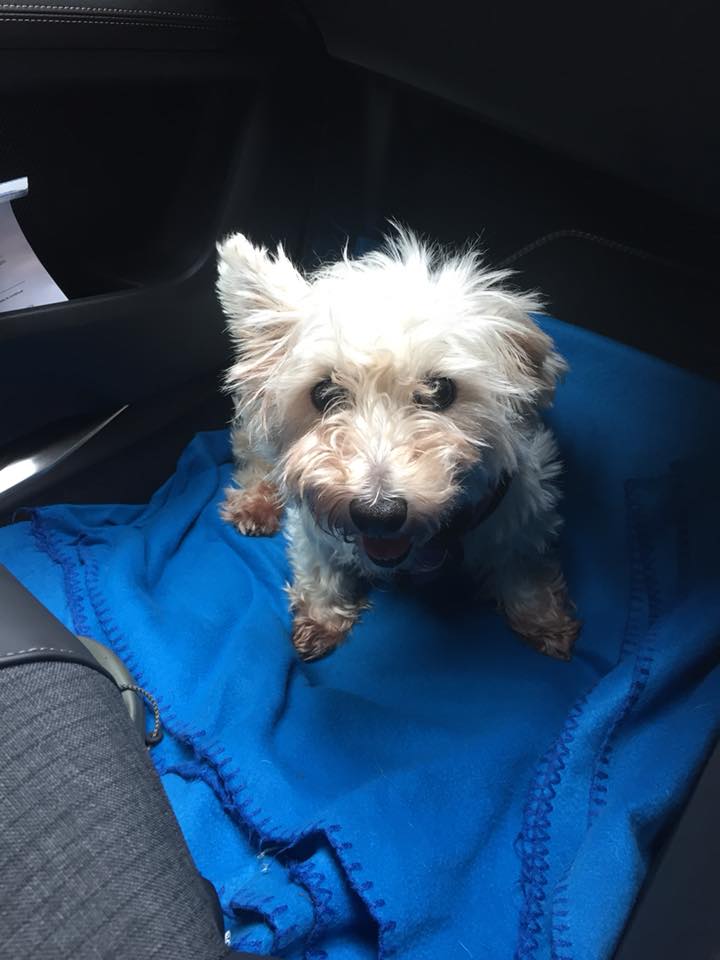 Flo had several operations and seemed to have turned a corner, but sadly died.
Dr Wallis adds: "I met Flo at one of the Westie Walks and I was really moved by how, even though she had endured a really hard life, she seemed to be enjoying herself.
"It also really moved me how she was among dogs who were deeply loved, but for her whole life she had just been used for breeding and not experienced that kind of affection."
Dr Walliss has since played gigs at the Ark Angels HQ itself, and relishes the chance to see how the money he donates can make a real difference.
The Hope academic adds: "The Ark Angels charity recently gave me a card with pictures of all the dogs I've helped through the donations. That was a really touching moment and gave me a real connection to the group.
"I don't dictate how the money is used, but what I do raise is vital for paying for everything from food to vet bills. Some of the animals in their care might need thousands of pounds worth of surgery."
Dr Walliss' fundraising journey began in 2018 when he began busking and playing open mic sessions, before eventually moving on to perform solo shows at pubs and clubs.
He explains: "The money started coming in, and I thought, 'I do okay with my day job, I want to give this money away to a worthy cause', and the dog charities immediately came to mind.
"And from when I first started playing the gigs, the charities were always the main motivation. Even when I'm playing to an empty room, or playing to two people, in the back of my mind I know that I'm at least doing something positive for the dogs."
Dr Walliss, who in the past used to play in a Nirvana tribute band and also a blues group, says that prior to the Covid-19 lockdown he was performing around three gigs every week.
That was, of course, curtailed by the global pandemic and he's now hoping to perform once every couple of weeks to keep the money coming in for the rescue centres.
The music he now plays covers everything from Oasis and The Zutons to Creedence Clearwater Revival, Paul Simon and The Jam. He's also created his own unique acoustic version of Yazoo's Only You.
** You can listen to Dr Walliss performing some songs via his YouTube page.