AN excited Liverpool Hope University graduate has begun crowdfunding for her first feature film.
Actor and writer Phoebe Lorenz studied Drama and Theatre at Hope before going on to complete a Masters in Professional Acting at London's respected Academy of Live & Recorded Arts (ALRA).
Earlier this year, a screenplay Phoebe wrote about a young child grappling with his identity, was picked up by London-based Production Company Freida Films and Creative Producer Amelia O'Loughlin is taking the helm.
And now the 27-year-old has revealed new details about the project as she officially begins her crowdfunding campaign.
The film is called I'm Still Ethan and it charts the struggles of a young boy whose father has been sent to prison.
As well as penning the script, Phoebe, from Barnard Castle, County Durham, will also play the role of Ethan's mother Steph.
The crowdfunding platform details the plot, explaining: "When young Ethan's hero is unexpectedly put behind bars his life irrevocably changes.
"He begins to see himself through the judgemental eyes of the local community, questioning his own innocence and wondering if he's bad too.
"Ethan and his mother Steph navigate loss, discrimination and isolation, and all that's left behind at home when a parent is suddenly taken away."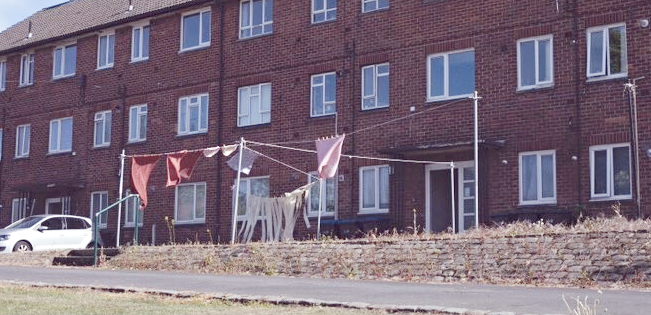 The film is a real labour of love for Phoebe, who is passionate about shining a light on what she says are 'forgotten victims of the criminal justice system'.
She points out how 65% of sons of prisoners end up in the criminal justice system themselves, and that 10,000 visits are made by children to our public prisons every week.
She adds: "Film has the ability to not only inspire but educate too. Imprisonment is a complex, cyclical issue often preconceived or considered taboo by society and with focus often greatly honed on the offenders and the crime.
"Families and children have no standard support system - often schools aren't notified of the changes to their home life - and their suffering can go disregarded and unheard.
"They are left to gather up the broken pieces, in many cases subject to shame and prejudice through no fault of their own. Our hope with 'I'm Still Ethan' is to finally give a voice to families affected."
The target for the crowdfunder is £10,000 - which will provide enough funds to create a short film, which can then be used as a proof of concept to make a full-length movie.
Phoebe also reveals how the themes of the film echo some of her own life experiences.
Speaking to Hope earlier this year, Phoebe explained: "I grew up with my mum being gay.
"And at that time, it was pretty much unheard of in the small, rural community where I lived. There was a general sense of not really fitting in.
"During my studies I also wrote a one woman show, called 'That's SO Gay', about my experiences, and I found the audience responded really well to hearing about these issues from the child's perspective. And so I want to use my voice to tell these unheard stories.
"As a child, I actually lived quite close to a Young Offenders Institute. It makes you realise how tough it is for those left behind when your dad, mum or brother suddenly isn't there any more."
** The production team is available for discussion and if you are interested in collaboration or executive production of 'I'm Still Ethan', then they would love to hear your ideas and their doors are open.
You can contact Phoebe at phoebe-lorenz@outlook.com