THIS proud student is living proof that you should never be afraid to pursue your dreams - after she secured a publishing deal for her debut novel.
Nicola Friar first studied as an English undergraduate back in the late Noughties, emerging from university into the uncertain world of the global financial crisis, which wrought havoc when it hit in 2007.
Unable to secure a job with a real future, she ended up working in retail on various zero hours contracts.
But in 2017, as a mature student, Nicola, plucked-up the courage to enroll on a Master's degree in Popular Literature at Liverpool Hope University.
She also ended up enjoying a three-month paid internship within Hope's prestigious Sheppard-Worlock Library, working on a collection of rare books and manuscripts.
And with both her confidence and her professional skills boosted, Nicola, 33, is not only enjoying a career working to help vulnerable people with their health and wellbeing, she's also about to become a published author.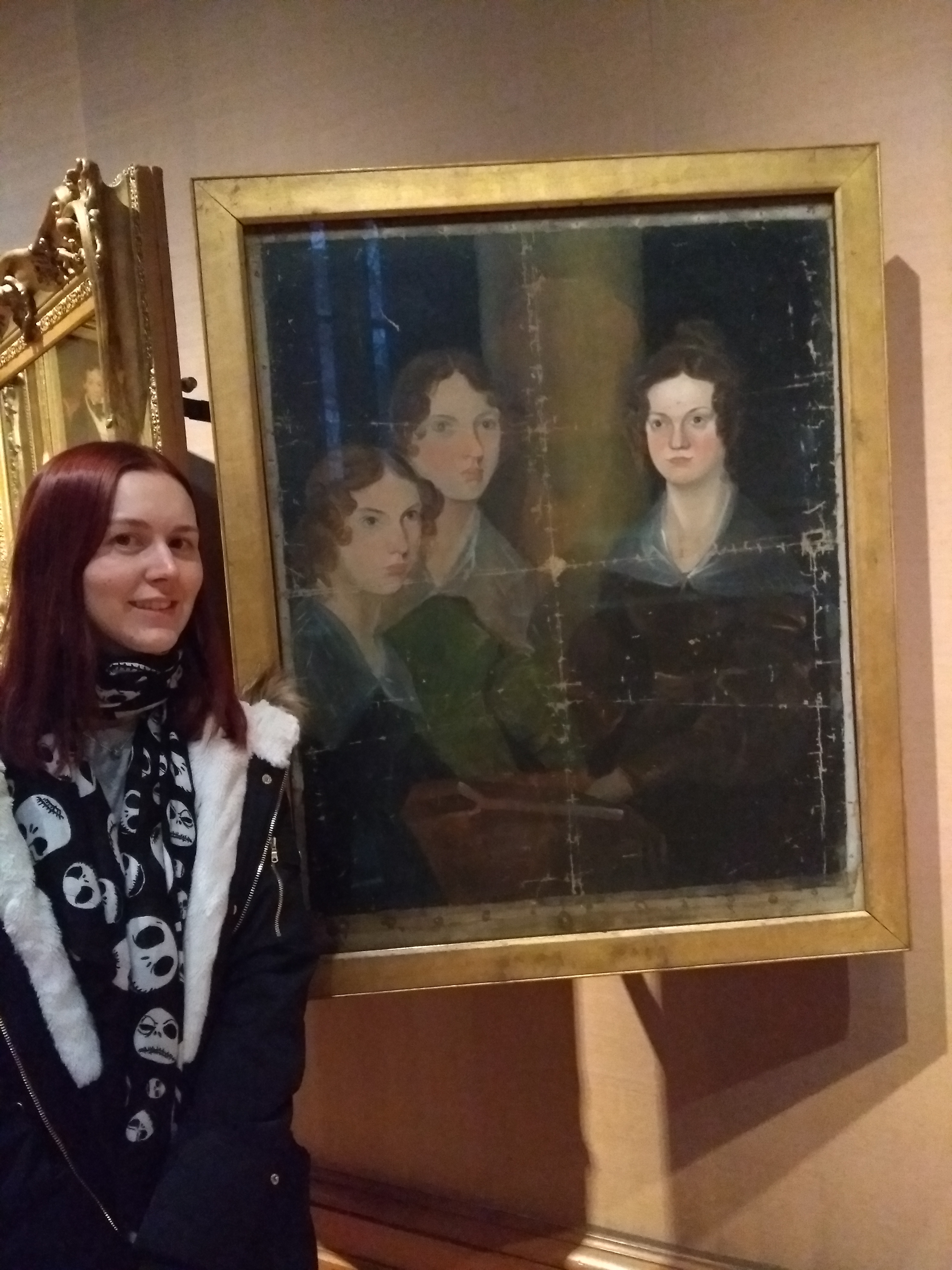 Nicola says: "Before studying for the Master's at Hope, I was stuck in fairly dull retail work. I graduated during the global recession and I, like many others, found it really tough to get on the career ladder.
"The decision to return to higher education was a nerve-wracking one. But in the end I thought to myself, 'Just do it. Go for it'. I knew I'd be able to fit my studies in around my work, which meant I could still fund myself.
"And that one decision set off a chain reaction that has led to so many good things coming into my life."
Her book, A Tale of Two Glass Towns, is one of them - a labour of love that's been six years in the making.
Nicola, from St Helens, Merseyside, describes it as being both inspired by the Bronte sisters and also tinged with sci-fi. The story follows the life of main character Theo Wickens over the course of two decades, from a seven-year-old in 1999 up to 2020, as he struggles to make sense of a world in flux.
The book has been picked up by London-based Olympia Publishers, and the blurb reads: "The Millennium Bug is coming. From Liverpool to London, and from London to Sydney, everybody in the whole world is talking about it.
"The Bug will arrive as the clock strikes midnight on New Year's Eve 1999, and the year 2000 begins. Despite the parties and celebrations being planned across the globe, seven-year old Theo Wickens is one of those dreading the New Year, fearful that it will mean the end of the world as he knows it.
"When one night Theo hears something crash land in his Nana's back garden in Glass Town, accompanied by Bob the dog, he investigates, believing that the Bug has arrived early to catch everyone off guard. This is just the start of Theo's epic journey to save his world and protect those he loves; a journey that will see him experience two Bugs across twenty years, and two very different Glass Towns."
Speaking about the process of writing the novel, Nicola explains: "The writing process began when I was at Hope. I started to think, 'There's so many types of authors and writers, I could be one of them..?' I did my dissertation on the Brontes, who were not trained writers, they were just working class women. And I thought, 'I'm a writer - I can do this if I want to'.
"The book is set in a fictionalised St Helens, on the cusp of the millennium. It flits back and forth between 1999 and 2020, and the novel really explores what it means to be alien, and different, and other, and also what it means to be kind to others."
There's a twist, which Nicola isn't giving away, but readers can expect to explore a mysterious cemetery and an enigmatic local figure.
Nicola adds: "The most difficult thing about getting the book published was having the confidence to actually send it off to publishers in the first place. You're wracked with doubts. But you have to try.
"I researched publishers who were taking on unsolicited manuscripts. I sent the book to four different publishers and within a month Olympia had come back to me saying they'd pick it up. Another publisher also later got in touch to say they wanted it, too, which was just a huge confidence boost.
"If you're reading this and you think you can do something similar, go for it - and believe you can do it. The worst that can happen is that someone might say, 'No thank you'."
A Tale of Two Glass Towns is now in the early stages of production and Nicola has been weighing-up jacket cover mock-ups. It's due for release next year.
Meanwhile Nicola also credits some of her success down to the library internship she enjoyed at Hope. You can read a revealing blog about her experiences here.
She reveals: "I loved it there. I was working with a rare collection that had been donated to the library - sorting, cataloguing and seeing which pieces might need repairing.
"I also helped to create a database of what was in the collection, potentially inspiring history students to come into the archive and do their own research.
"Most of all, the internship gave me some valuable transferable skills. It gave me renewed confidence in myself.
"You're handling things that are extremely old and precious. It feels like a big responsibility. And so you have to overcome any thoughts that tell you, 'No, you can't do that'. That was really valuable to me."
Nicola has also recently been invited to edit a collection of paintings of the Brontë juvenilia for a forthcoming book.
** To find out more about a studying for an MA in English Literature at Hope, .
** Nicola also documented her Hope internship on her own blog:
https://brontebabeblog.com/diary-of-a-special-collections-intern/