Liverpool Hope University is launching a new 'Community Engagement' team - to offer support and reassurance to those who need it through the pandemic and beyond.
And from making sure school children have the learning resources to study from home, to pen pal initiatives and wellbeing-boosting film clubs, students are being encouraged to get involved.
At the beginning of the Covid-19 outbreak last year, the University formed a Volunteering group.
It rallied together to provide free hand cream to nurses, members created Personal Protective Equipment (PPE) for frontline NHS staff, and the Volunteering Team also worked to help the victims of domestic abuse - to name but a few of the activities.
A huge sum of £3,650 was taken in donations through Hope's online portal - and you can read about all of the Team's past projects .
Now, however, that project has blossomed to become the Hope Community Engagement group - and it now has a much wider remit when it comes to student participation.
One of the group's organisers Tracy Ramsey, Professional Tutor in Youth and Community Work, explains: "The global pandemic has generated some really unique challenges for a lot of people, not just in the local community but also in the wider Hope family.
"And the Hope Community Engagement group is really about finding ways that we can give something back as an institution, whether that's through charitable initiatives or simply by creating spaces for people to thrive within the University itself.
"The key here is that the project will be led by students, for students.
"If you've got a project or initiative you want to get off the ground, then please email us - hopecommunityengagement@hope.ac.uk .
"And you don't even need to have an idea - if you just want to volunteer your time, then get in touch and we'll match volunteers with individual projects.
"This doesn't need to be a huge, long term commitment, either. If you just feel like helping out for a few hours with a single initiative, we'd fully welcome and support that.
"Meanwhile it's also important to note that Hope Community Engagement participation counts towards any hours being logged for the Hope Service and Leadership Award (SALA) or The Duke of Edinburgh's Gold Award.
"The students helping to coordinate the group are also doing so as official degree placements."
You can read about some of the new student-led schemes that fall under the Hope Community Engagement banner below.
Meanwhile the coming days will also see the launch of a film club, cook-a-long classes, and a library book delivery service.
You'll also be able to see a list of all the Hope Community Engagement schemes taking place via the official web pages .
Email: hopecommunityengagement@hope.ac.uk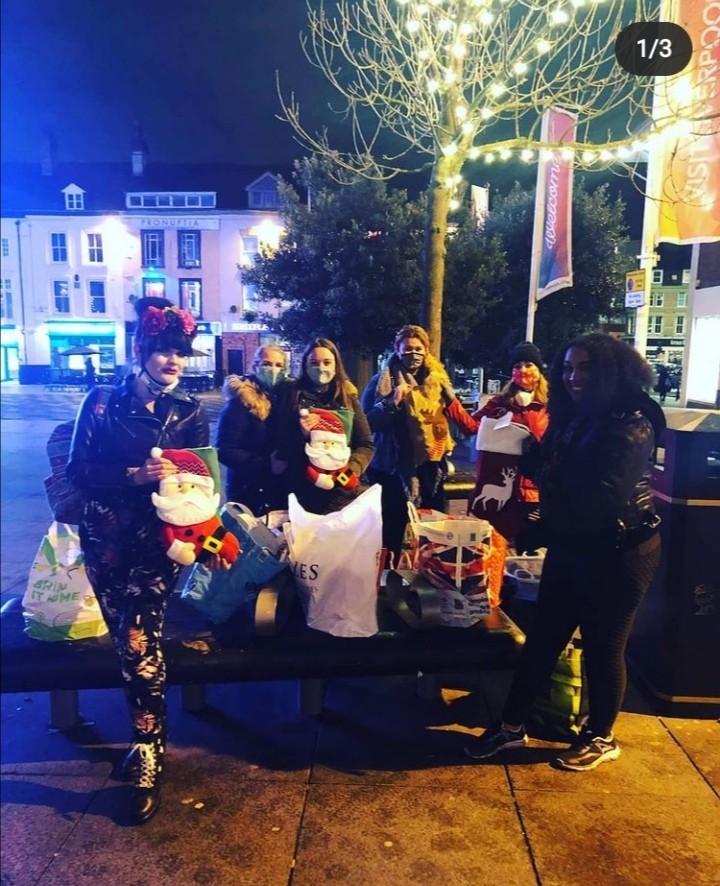 SCHOOL RESOURCES FOR CHILDREN:
Vital supplies are being channeled to home-schooled children across Merseyside thanks to a new initiative overseen by a Liverpool Hope University student.
Countless young people are being educated at home due to school closures caused by the Covid-19 pandemic, with classrooms not due to reopen until 8 March.
But Ellie Longman, a third year student at Hope, says many families are struggling to properly engage in home education due to a lack of equipment and learning tools available to them.
Which is where the 'Scouse Solidarity Sisters' project steps in.
It's a group of female activists from Liverpool - including Ellie - who formed last year to tackle social inequality.
And Ellie, 24, says their main drive has been to raise hundreds of pounds so that emergency educational tools and resources can be purchased and then distributed to primary and secondary school children who need them.
That comes in the form of school supply packs, worth up to £20 each, and made up of exercise books, stationery and learning resources, which are then distributed to schools and community centres across the city.
As well as a JustGiving page, the team has also been collecting donations of notebooks, pencils and pens, and calculators, as well as setting up an Amazon Wish List so that supporters can help purchase items like geometry sets, coloured pencils and drawing paper.
For Ellie - a Sociology and Politics student - this isn't about charity, it's about 'solidarity' among communities.
She says: "Whilst the government has a responsibility to ensure that it is possible for all those in education to continue their learning from home, in a way which best mirrors that found in the school environment, it is those from lower income households who are again being disproportionately affected by the lack of support and equipment available to them.
"Our aim is to get emergency equipment, including stationary and revision guides, out to our community centres and schools, who will then distribute the donations to those families who are most in need."
Ellie says the initiative began in November 2020 as a way to gift Christmas presents to youngsters. It then expanded to school packs because of the national lockdown.
And Ellie downplays the notion that it's 'rewarding' or satisfying being involved in such an endeavour - because she feels the Government should be doing more to tackle inequality in the first place.
Ellie - who has been involved in community activism since she was 18 years old and who lives just off Penny Lane in south Liverpool - explains: "We're doing what we can.
"But in an ideal world, it shouldn't be the responsibility of groups like ours to ensure that families have the resources they need.
"I know, from my own circumstances and having grown up on a council estate and being the first child in my family to go to university, that education is the main way out of poverty.
"Knowledge, to me, is power and I appreciate how important this all is.
"Without access to education through lockdown, the poorest children in Liverpool are suffering."
Ellie and the Scouse Solidarity Sisters are working with schools and centres across Liverpool - including Dovecot Primary School, the Elev8 community centre in Toxteth, the Rhys Jones Community Centre in Croxteth Park, as well as community centres in Wavertree.
The Sisters will be holding a fundraising online quiz - with a 90s theme - on Saturday 20th February, with tickets priced at £6. To get involved, go here.
You can also follow the Scouse Solidarity Sisters on Facebook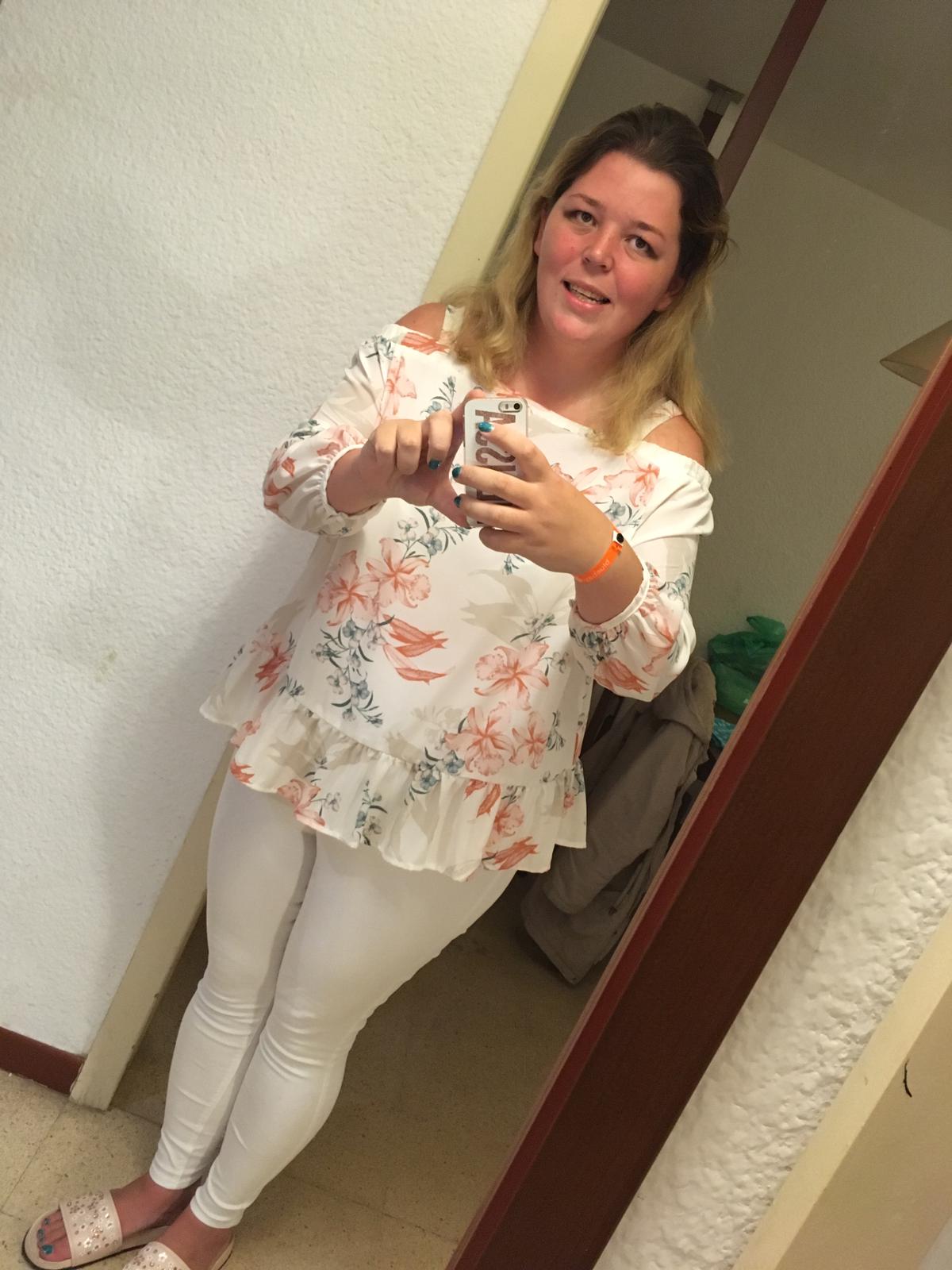 A heart-warming pen pal scheme is connecting children with some of Liverpool's elderley residents - in a bid to beat Covid-19 related loneliness.
The initiative, called 'Project Post', has been overseen by Melissa Waddington, a Masters student at Liverpool Hope University.
Retirees living in supported housing in Garston, south Liverpool, are being matched with children aged between 11 and 15 from the popular Garston Adventure Playground community group - affectionately known as the 'Venny'.
And through sharing regular letters, Melissa says the two generations have formed a real bond of friendship.
Melissa, 27, has been on a placement at the Venny as part of her MA Youth and Community Development course.
And the Garston native explains: "The Venny had to close its doors because of the lockdown and so we instead went out into the community, doing things like dropping off food parcels to those who couldn't leave their homes.
"We also set up a virtual youth club, via Zoom, so we could keep in touch with the local children.
"And Project Post seemed like a great way to get the children involved in that Coronavirus-related community outreach.
"It has been fantastic to see the children so engaged in the process and, of course, the older residents are delighted to receive the letters, too."
Melissa - a former nursery nurse who decided to retrain later in life, and who also graduated from a Childhood & Youth and Drama & Theatre undergraduate programme at Hope in 2019 - says all of the letters are read by her for protection purposes before being re redistributed to recipients.
Describing some of the conversations which have taken place since the scheme was launched last year, Melissa adds: "The letters are something the older pen pals really look forward to receiving.
"And the children really enjoy engaging in this way, too, particularly because some of them don't actually have any grandparents.
"They've formed really special relationships. And it's got to the point where I'm constantly asked, 'Where's my letter!?'
"A lot of the conversations are about how things might be different now compared with the past - the kids will say things like, 'I'm reading this book at the moment, but what were you reading when you were my age?'
"They blossom into really fascinating chats.
"The older people might also talk about other members of their family, particularly if they have grandchildren the same age as their pen pals.
"And the pen pals definitely speak about each other as if they're friends - even though they've only been introduced by their first names."
The project has been such a hit it's also now been outsourced to other areas of Merseyside, snowballing beyond the confines of Garston.
So far, the pen pals have never actually seen each other - either via photographs or video calls.
But Melissa says that there are plans afoot to get the pen pals to finally meet in person for the first time when the current Covid-19 lockdown ends.
Melissa, who is now on placement at the Team Oasis children's charity in Dingle, working with young people of all abilities and ages, reveals: "As soon as Coronavirus restrictions allow, we'll work to find a way to enable the pen pals to meet each other. It will hopefully be a really special occasion for everyone involved."
Carmel Moran, Senior Playworker at Garston Adventure Playground added: "The situation we have all found ourselves in during this pandemic is unique and the only way to get through this is for us all to do our little bit to help each other.
"And from talking and supporting the elderly community whilst they were shielding one common denominator between them all was, they felt lonely and isolated, this was also true for the young people.
"Having had previous success with this project, it was the young people who suggested we run it again. This is a fantastic project and brings together different generations to share experiences and gain an insight into each other's lives, thus reducing that feeling of loneliness and isolation."