From cutting-edge psychology to advances in biological science, there's more to mathematics than just solving equations.
And now a brand new Masters degree at Liverpool Hope University is set to explore some of these varied applications, while also preparing students for a career in industry or research.
The MSc in Mathematics at Hope is due to begin in September this year, with the application process now open.
It marks a successful period of growth and success for the University's School of Mathematics, Computer Science and Engineering.
Dr Andrew Foulkes, subject lead for Mathematics, says that at the heart of this Masters degree is hands-on project work designed so that students can get the opportunity to experience the real-world utilisation of their chosen subject.
He explains: "We want to illustrate just how varied the field of mathematics really is, in terms of its ultimate uses and applications.
"And at the core of our new Masters degree is project work, which we hope will prepare students for some sort of research-related employment or further study.
"Students will be undertaking their own independent research, under the supervision of specialist tutors, the subject of which is very much up to them.
"And besides project work, there are things that we teach on this programme that will appeal to those thinking about a career in industry - including numerical analysis, high level programming to solve complicated systems of equations, as well as the use of industrial software such as the 'MATLAB' programming language."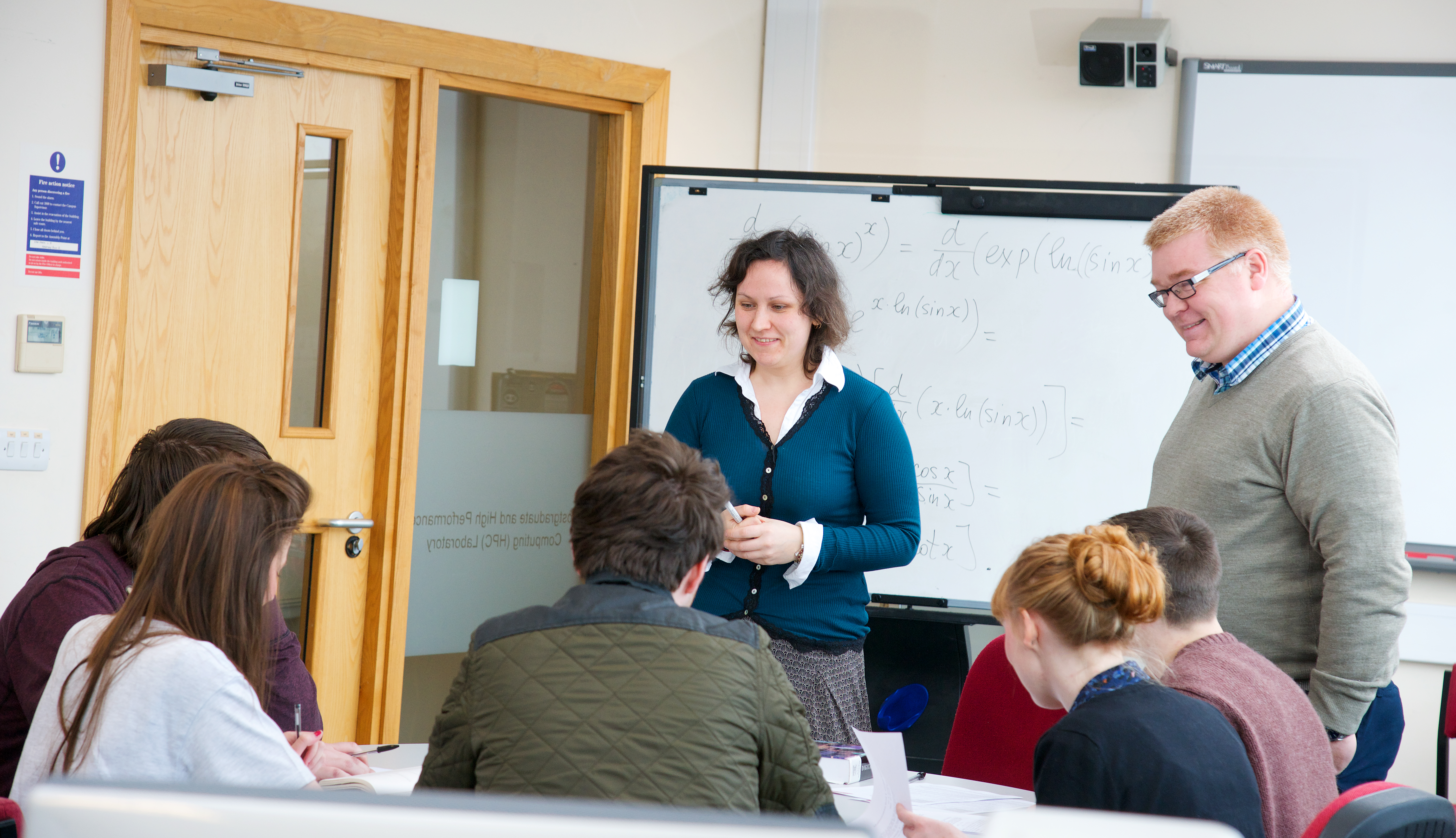 Dr Foulkes' own background is illustrative of the diverse array of careers on offer for mathematicians.
He conducted research into the maths behind cardiac dynamics, in an effort to improve the lot of patients with heart disease.
And Dr Foulkes also moved into the field of Psychology, using a mix of mathematics and psychophysics to understand how the human brain detects and analyses movement in the world around it.
He reveals: "You might assume psychology is simply about how we 'think', but it's all about how the brain works - and sometimes it takes mathematics to understand those processes.
"We also use mathematics to model population growths, or how various species interact with each other, which is important when it comes to predicting the spread of disease.
"And Covid-19 is a classic example of how we're using mathematics, and statistics, right now to either make crucial decisions or to advise decision makers.
"Mathematicians are needed in all areas of science and industry, and the skills they bring to those working environments can be invaluable."
When it comes to some of the other real-world applications explored in the new degree, the MATLAB programming software available to students is utilised by everyone from NASA, who use it to model space flight, to those involved in 'tomography', ie computer generated scans of the human body.
And where project work is concerned, Dr Foulkes says students will be able to sink their teeth into the topic they're most passionate about - whether that's an area of pure maths, such as singularity theory, or more applied topics that look at the application of integrable systems or bifurcation theory.
Dr Foulkes adds: "At the end of the day it's up to the student to decide what they're going to want to study within the project.
"And as tutors we'll be making sure to offer full support, as well as making sure that the projects are relevant and thorough - because the whole idea of the MSc is to prepare students for some sort of research career."
As well as equipping students with the skills needed for the next step on their professional pathway, Dr Foulkes says there's another reason to study for the MSc in Mathematics at Hope.
He adds: "We're a friendly, close-knit School - and we hope that our approachability will appeal to students who might feel overwhelmed or slightly lost in large groups.
"Students can get to know us very well, and we can offer them any support they might need in a way that other universities may not be able to.
"Our size is definitely one of our selling points."
The MSc in Mathematics runs for 12 months and is studied full time.
Dr Foulkes and his team are looking for applicants with a 2:1 undergraduate degree in a maths-related subject.
For more information, head .