Liverpool Hope University is sadly mourning the loss of three cherished members of its wider family this week.
Community relations activist Gerald Henderson, former Chief Rabbi Lord Jonathan Sacks, and respected journalist and author Robert Fisk have passed in recent days, and all had a close allegiance with the University.
Here we profile their lives' work and celebrate their contribution to the Hope community:
Gerald Henderson, 86.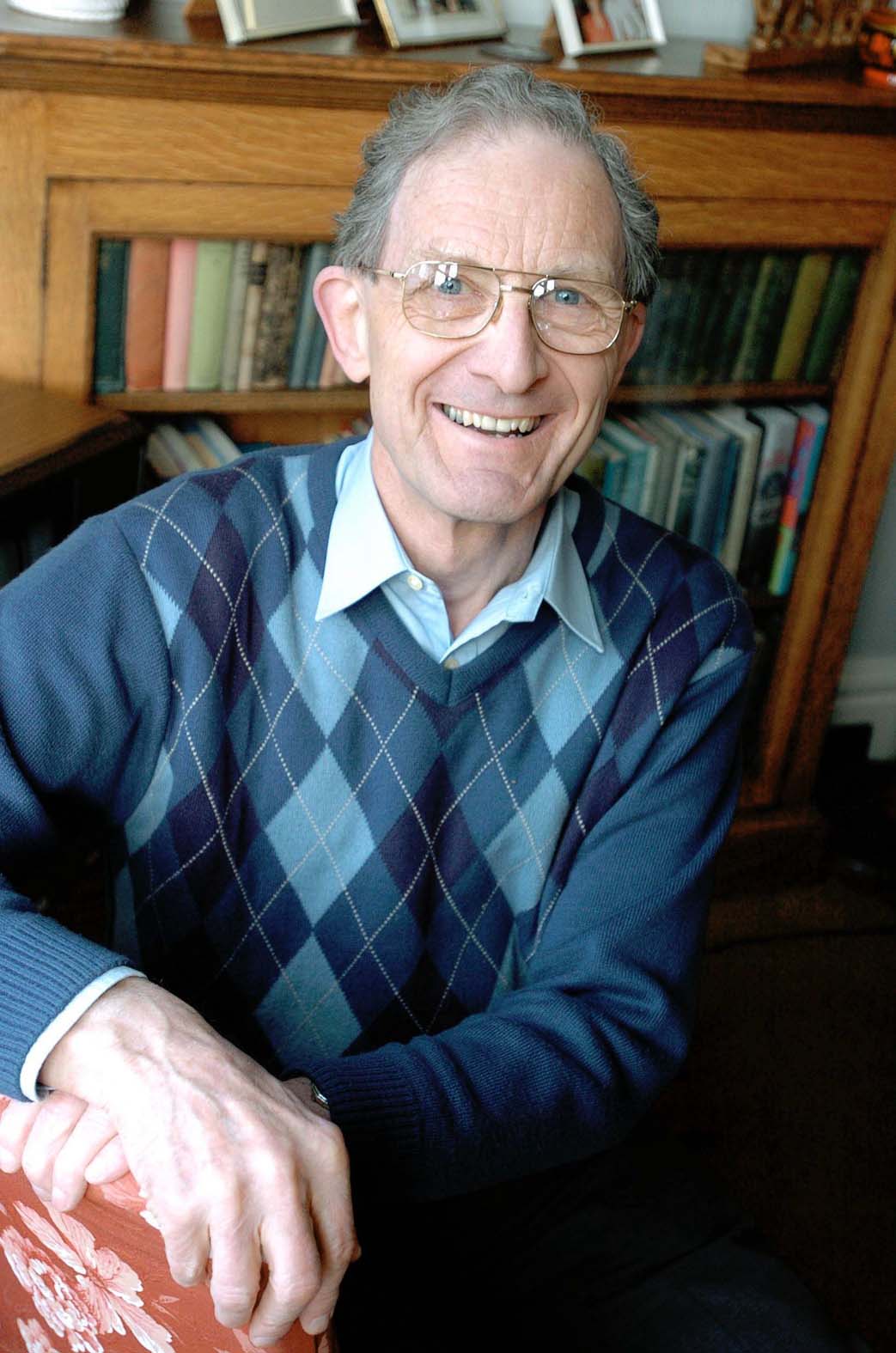 As a wide-eyed six year old, Gerald and his brother Michael were evacuated from their home in London to America in order to escape the horrors of World War II.
The brothers spent five years living in Boston, USA, and upon their return to the UK Gerald soon realised that uniting an estranged family that had spent so long living apart was a challenge he must face.
And this idea of bringing about 'unity' is a thread that runs through his entire career.
As a community relations activist, Gerald worked with projects such as Initiatives of Change, helping to build trust and reconciliation while fighting corruption in communities across the globe, including in Africa.
While based in Liverpool, he engaged with a programme called 'Hope in the Cities', which sought to heal the wounds caused by the transatlantic slave trade.
And in January 2009, both Gerald and his wife Judith Sykes were awarded honorary Fellowships from Hope for their combined contributions to peace and reconciliation.
Hope's Vice-Chancellor and Rector Professor Gerald Pillay said at the time: "Today we continue our tradition of recognising individuals who exemplify the true meaning of living the values of Hope in society by awarding Fellowships to a Liverpool couple, Gerald and Judith Henderson, who have dedicated their lives to serving communities here and abroad for many decades.
"They have also worked in the reconciliation of groups in conflict in the Hope in the Cities programme and have helped in caring for asylum seekers in Merseyside. They have been unpretentious but determined advocates on behalf of the socially disinherited in the city."
Speaking this week to mark Gerald's life, Professor Pillay added: "Gerald was a dear friend and longtime supporter of the University. He will be greatly missed."
Former chief Rabbi Lord Jonathan Sacks, 72.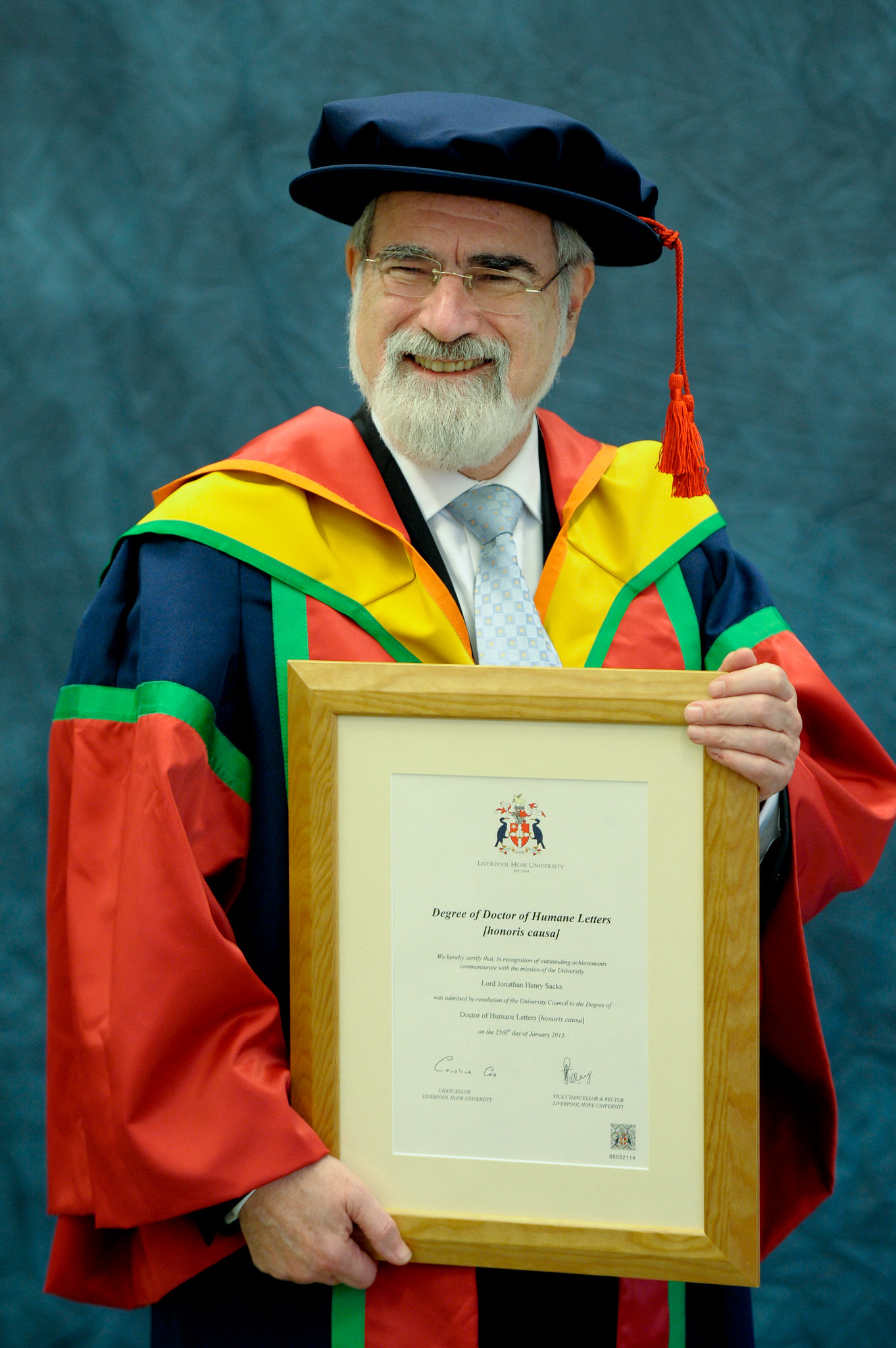 No matter your religion, if you're a BBC Radio Four listener, chances are you've paid attention to the words of Lord Jonathan Sacks, a man who for 22 years - up until 2013 - was Orthodox Chief Rabbi.
He regularly appeared on Radio Four's flagship 'Today' programme, where his Thought of the Day segment covered everything from violence perpetrated against Jews to consumer culture and modern ideas of morality.
Growing up in Finchley, north London, he went on to study philosophy at Cambridge before becoming Chief Rabbi at the young age of 42.
And throughout his career he was a prolific author, penning more than 20 books on Judaism, and also lectured at several universities.
A keen Arsenal football club supporter, Lord Sacks became a Knight in 2005 and was made a life peer in 2009.
In 2013 Lord Sacks received an honorary doctorate from Hope - a 'Doctor of Humane Letters honoris causa' - to recognise his 'contribution to society' at a winter graduation in Liverpool's historic St George's Hall.
Speaking at the ceremony, Lord Sacks said: "Liverpool is a city which epitomises such stories of inspiration and growth.
"That is why this award from Hope University is so special.
"Liverpool has made such a unique contribution to the historic growth of minority groups in the UK and the university has been a beacon of hope for minority groups in today's society.
"The words 'Liverpool' and 'hope' really go hand in hand."
Robert Fisk, 74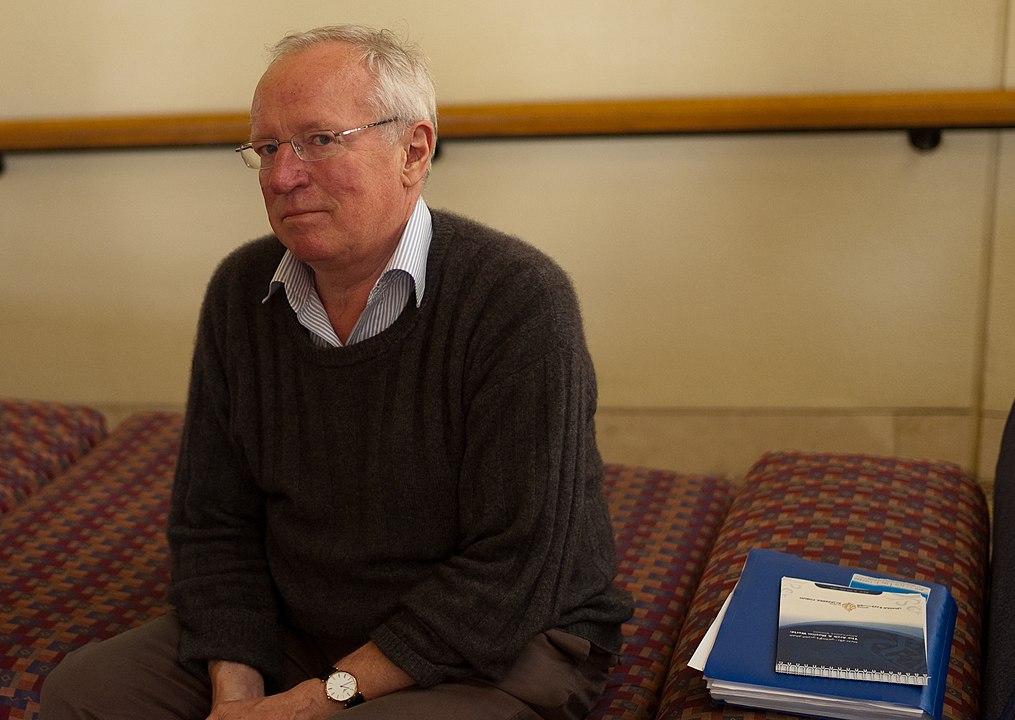 Award-winning journalist and veteran foreign correspondent Robert Fisk never shied away from danger.
In a career that spanned five decades he reported extensively from war-torn regions in the Middle East, Balkans and Africa.
Working for newspapers including the Sunday Express, Times and Independent, he interviewed al-Qaeda founder Osama Bin Laden no less than three times.
After the atrocity of the 11 September attacks, Fisk went on to document the harrowing conflicts in Afghanistan, Iraq and Syria.
And he was described this week by one BBC colleague, Jeremy Bowen, as a man with 'guts' and the 'appetite for the fight'.
In 2009 Fisk was awarded an Honorary Doctorate by Liverpool Hope - a 'Doctor of Letters honoris causa' - which afforded the journalist the chance to give a 10 minute speech that was greeted with great applause.
Writing about the occasion in a column for the Independent, he joked: "A non-churchgoing Fisk, it has to be admitted, was being given an honorary doctor of letters from Liverpool Hope University – these honours are often given to long-serving foreign correspondents, more out of astonishment at their survival, I suspect, than their work."
He also used his speech to decry a 'hopeless, lost military campaign' in Afghanistan that made a 'mockery of the dead of two world wars' - a sentiment that echoed through his work.