A member of Liverpool Hope University's Student Development and Well-being team is celebrating after his plays were selected for an upcoming arts festival.
Oliver Back is a Placement Officer at Hope, working to provide students with crucial work placement opportunities.
And away from the day job, Oliver also enjoys time spent as a freelance playwright.
A double bill of his works - 12x8 and String - will be performed at the inaugural Little Liverpool Theatre Festival, which takes place in Liverpool's famous 'Bombed Out' Church of St Luke at the top of Bold Street for seven days between Monday 12 July and Sunday 18 July.
The double-bill itself is called Trapped and writer Oliver explains how 12x8 sees a brother and sister hiding in a one room flat, guarding a deadly secret from the outside world.
The other 'genre-bending one-act play' he's penned, String, features a property tycoon and a caretaker fighting for ownership of a derelict building with a haunting past.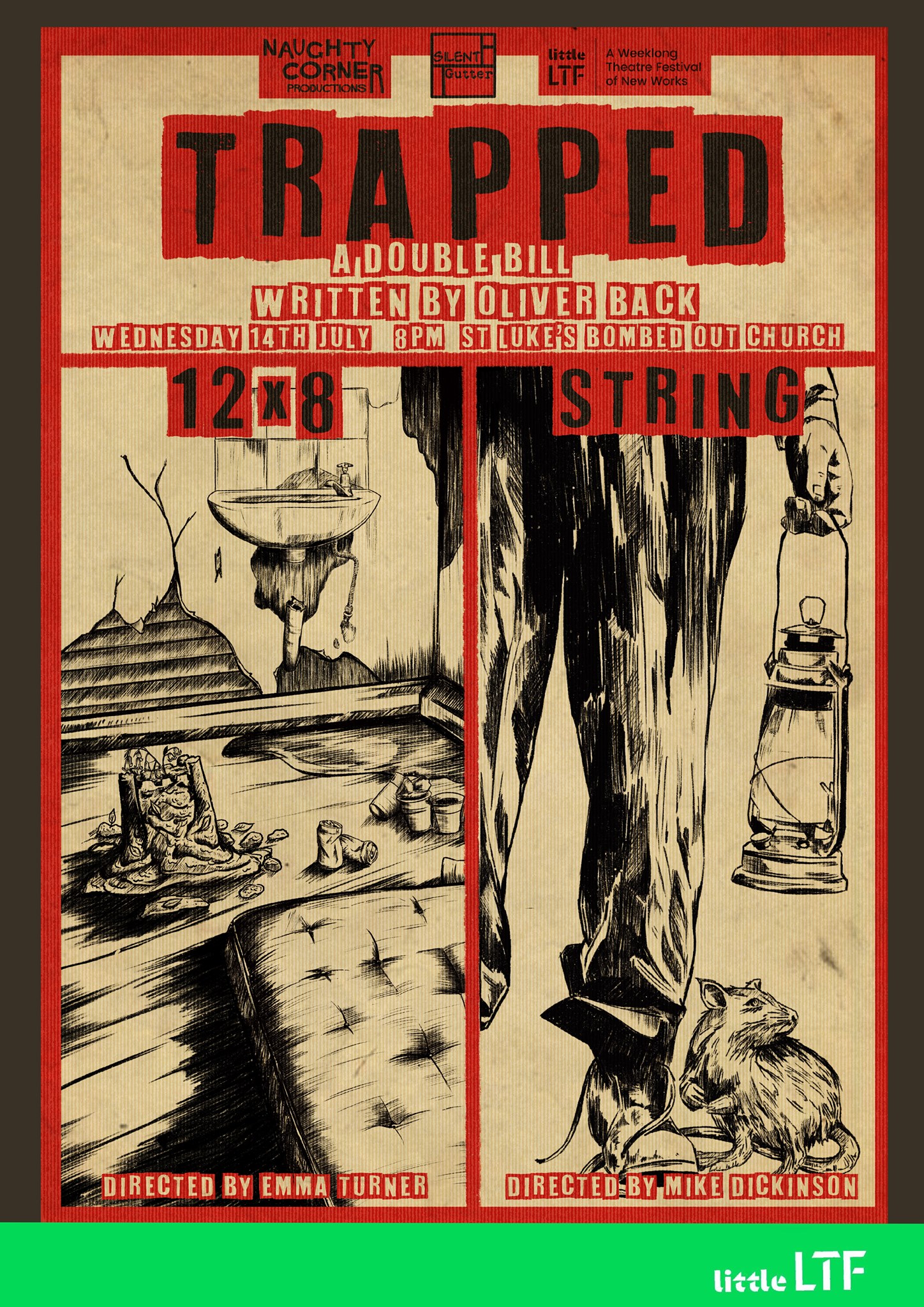 The works, produced by Naughty Corner Productions and Oliver's own Silent Gutter company take to the stage on Weds July 14 at 8pm, and you can secure tickets here.
Oliver, 29, and from Allerton, south Liverpool, said: "It means the world to me to be selected.
"I had five shows cancelled last year and it got to a point with venues closing down and jobs being lost that I thought theatre may never recover.
"I can't wait to get back rehearsing with creatives and to share my work with an audience, especially in an atmospheric and iconic landmark.
"Strangely both pieces began as exercises to beat the writer's block I was battling on other projects. String was written in 2017 and was inspired by Harold Pinter's play The Caretaker.
"We scratched it at a new writing night in 2019 and we were blown away by the reception to it and knew we had to do it again one day. The Bombed Out is the perfect location given the derelict setting and claustrophobic nature of the play.
"12x8 began as a response to a news article I watched about a family living in a one room flat in a high-rise during the pandemic. It is absolutely not a play about covid-19! Nor does it mention anything to do with the past year but that's where the characters and their scenario leapt from. It's a story about oppression and how imagination can fight it.
"It's so exciting to see live events and performing arts returning to the city. As much as we enjoy Netflix there's nothing that compares to sharing a space with a crowd of people and experiencing a live performance where absolutely anything can happen."
It won't be the first time Oliver's work has been performed in Liverpool.
He was previously selected for the Young Everyman Playhouse Writer's Programme, which helps to develop and nurture the talents of young playwrights, and he also has a piece pending for the world-famous Edinburgh Fringe.
** For full details about the festival head here.