Liverpool Hope University is to host a live webinar with an inmate currently incarcerated on America's 'Death Row' - and who claims he's been wrongfully convicted.
The thought-provoking discussion will take place with Keith LaMar, a 52-year-old inmate who's spent close to three decades in solitary confinement at a so-called 'supermax' prison in Ohio, US.
He's slated for execution by the state on November 16, 2023.
And yet LaMar has long protested his innocence, attracting many supporters, and claims racism and economic inequality resulted in the justice system failing him as a Black man.
On Saturday July 3rd, at 6pm UK time, LaMar will speak with Hope's BAME Officer Louisa Patterson-Brown live from prison. It's open to all, including those from outside the University, and guests are encouraged to take part in the discussion via a Q&A.
LaMar's criminal history is well documented through easily-accessible legal files.
As a 19-year-old, he was charged with murder and sentenced to 18-years-to-life in prison at after exchanging gunfire with robbers.
He was engaged in dealing drugs at the time.
But four years into that sentence, the jail where he was housed - The Southern Ohio Correctional Facility in Lucasville, Ohio - was the scene of an infamous prison riot in which rival gangs - including the Gangster Disciples, Black Muslims and the Aryan Brotherhood - banded together to take over the facility for 11 days.
LaMar was not affiliated with any gangs and is adamant he played no part in any uprising. In fact, he'd been signed out to the recreation yard by prison officers at the time the siege began inside. He was arrested outside the prison the same evening and then securely moved to another part of the prison during the entirety of the 11 days. He only briefly stepped inside to get private property out of his cell - a few short moments.
The riot itself - which is documented in the Netflix series Captive - was said to have taken place in response to concerns from inmates about overcrowding within the prison, as well as mandatory tuberculosis testing.
One corrections officer and nine inmates were killed during the uprising.
LaMar - also known as Bomani Shakur - was tried and convicted in 1995 in Lawrence County for murdering five of his fellow inmates during the disturbance. He was sentenced to death for four of the five murders.
However, LaMar claims the evidence upon which he was sentenced is faulty - and hinges on both coached testimony and false evidence.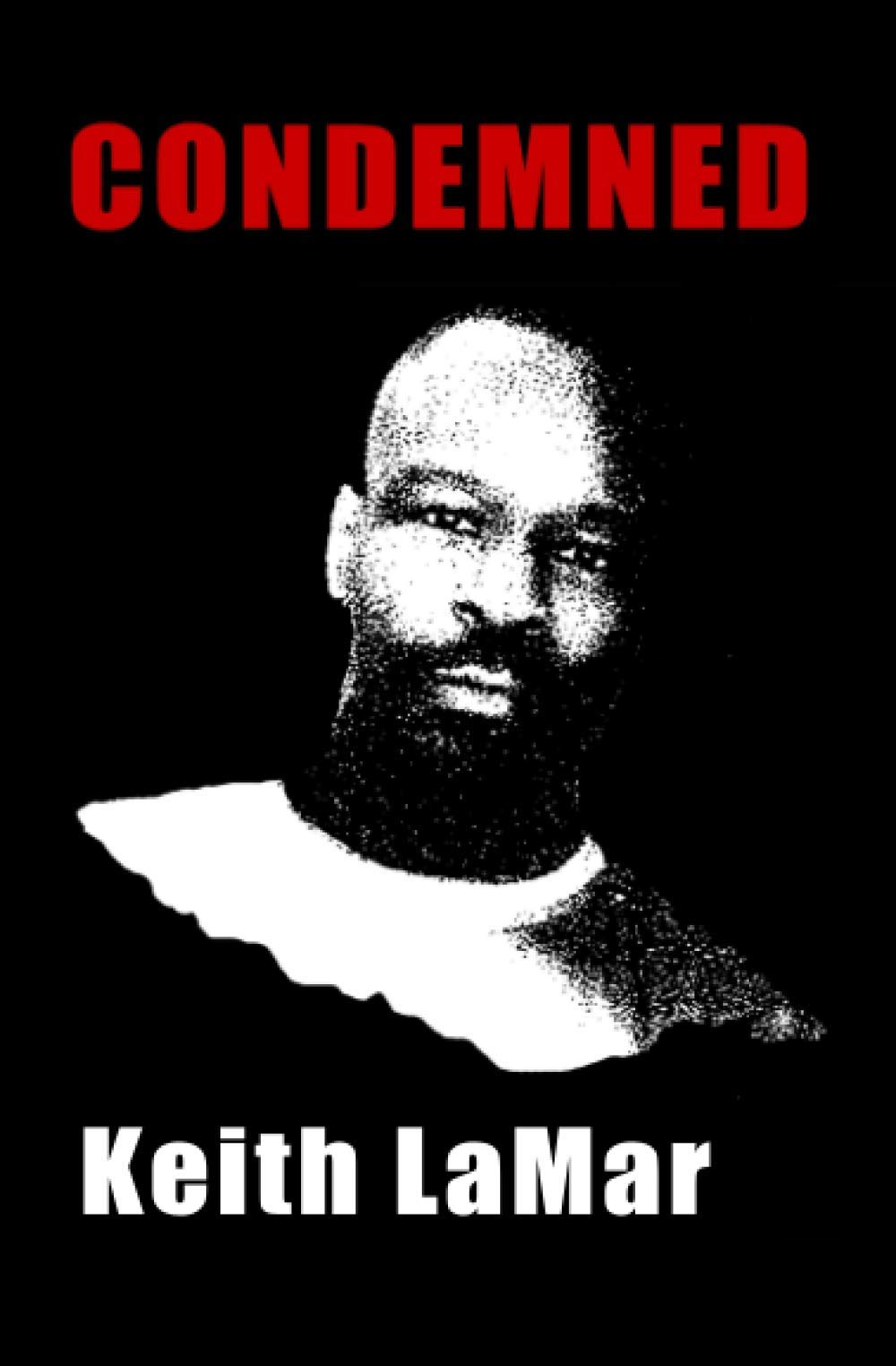 The blurb for his self-published book - Condemned: The Whole Story - says: "LaMar vehemently denies any participation and sets out to prove to readers how the State of Ohio knowingly framed him in order to quickly resolve (under great public pressure) their investigation into a prison guard's death. Condemned: the whole story forces readers to grapple with the notion of (in)justice for the poor and the conflict of interest inherent within the for-profit prison industry in America."
Host Louisa, a final year Law student, explains how she'll be asking Keth about his background and life before prison, as well as probing his claims to have simply been in the wrong place at the wrong time.
She adds: "Whether you believe Keith's version of events or not - and there are many who people do - we want to talk about his experiences, his emotions, his background growing-up in lower socio-economic America, his thoughts on rehabilitation, and also how he feels about his supporters.
"Through this webinar, we want to get to the bottom of his story."
You need to register to attend this event. You can do so by clicking through to this EventBrite link.
The conversation kicks off a month of events geared around race, equality and diversity, and organised by Louisa alongside The Black Global Majority Student Network (BGMSN), a new group dedicated to providing a unique platform for those from Black, Asian or any ethnic minority communities.
Here's what else is in store:
Diversity and Inclusion Careers Week
When: 12th - 17th July.
Louisa promises a full week of events, including a careers fair, with attendance from local institutions such as Merseyside Police and Lincoln's Inn.
It's organised by Liverpool Hope University's BGM Student Network and the University's Careers Centre. It's for students and graduates.
For full details and how to register, head here.
Black Women in Politics Series: An Evening with Councillor Anna Rothery.
When: Weds 28th Jul Comment start y, at 6pm.
Local Councillor and former Lord Mayor of Liverpool Anna Rothery will chat with Hope's Louisa Patterson-Brown about her experiences as a Black politician, and how more people from under-represented groups can be guided into roles within Liverpool City Council, or to become Councillors.
Councillor Rothery will also be discussing the role she's played in Hope's Black Access to Social Work programme, an extension of the BA in Social Work wh Comment end ere 15 additional places have been created for applicants from diverse communities and Global Majority groups.
To register for the event, head here.
Black Women in Politics Series: An Evening with former Lord Mayor of Birmingham Yvonne Mosquito.
When: Friday 30th July.
Cllr Yvonne Mosquito was Lord Mayor of Birmingham up until a month ago, and she'll not only share her own experiences and aspirations, she'll discuss her thoughts on ways in which more people of colour can be encouraged into Council. How is she helping Black and Asian students, and what are her next political goals?
To find out, register, head here.