Making friends through WhatsApp, break-out room debates, and why online seminars might help to overcome shyness - two Liverpool Hope University students have been sharing their positive experiences of life on campus during a pandemic.
And while the 'new normal' has taken some getting used to, for Jack Ross and Sean Fitzgerald it's also presented some unique opportunities.
Here the first year students from the Business School, who arrived at Hope at the beginning of October, reveal how they've settled into their studies amidst the social distancing restrictions currently in place.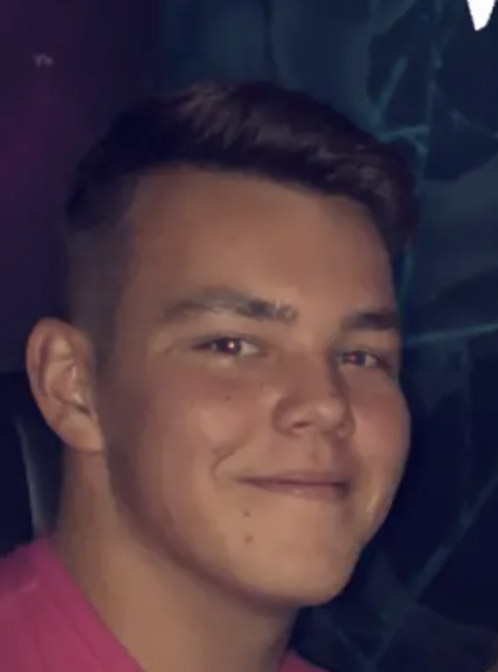 Jack Ross (Accounting and Finance)
Ambitious Jack is studying Accounting and Finance at Hope, and one day hopes to open his own accountancy firm.
The 19-year-old, from Mansfield, hasn't had the smoothest start to Hope - having tested positive for Covid-19 and subsequently being forced to isolate.
But here Jack describes why it hasn't resulted in a negative experience:
"Obviously, the initial induction week was spent trying to get used to doing everything online. But after that first week, I felt like I got to grips with the system pretty quickly.
"It has been weird not seeing people face-to-face, not being able to meet teachers or other students on my course, and only speaking with them online. But at the end of the day we have to get used to this and adapt - and I think most people have had the same mentality.
"In terms of the online interactions, in some ways I think it could have helped students who might be nervous and shy when it comes to speaking in front of other people. You feel much more comfortable when you're sitting in the sanctuary of your own room, rather than in a tutorial setting.
"You're also not forced to turn your laptop camera on, so you don't need to be 'seen' by other people. That means you can speak and express your opinion without feeling like you're then going to be judged.
"I'm a fairly confident person, so I turn my camera on. And when we're placed into smaller online 'break-out rooms' for group discussions, it's been really great that so many people have contributed to the talks.
"In many ways it's just like a face-to-face group session - all it takes is for one person to get the ball rolling and then you find everyone is chipping in.
"When it comes to socialising, I think a lot of students, myself included, are leaning heavily on social media. We have group WhatsApp chats where we speak with each other.
"It's obviously not the same as being face-to-face and we all keep saying, 'I can't actually wait until we get to meet each other in person!' But we do speak regularly, and we all seem to get on really well. I don't claim to speak for everyone at the University, but as first terms go, I'm really enjoying myself."



Sean Fitzgerald (Business Management)
Sean, 23, arrived at Hope as a mature student, having previously embarked on a degree in musical theatre at the Liverpool Media Academy.
But Sean, from Liverpool city centre, wanted to pursue a career with what he considers a greater breadth of job opportunities, and so is now studying Business Management at Hope instead.
Sean explains: "I wanted to push myself more academically, and future employability was in my mind, too.
"And since starting the course I can honestly say that the online lectures and seminars haven't been an issue at all and in lots of ways there have been lots of positives.
"We're obviously not enjoying the full lecture experience at the moment - the opportunity to sit in a big group of people and be spoken to by an academic - and I think we're all looking forward to that being able to happen.
"But one of the big plus points for me is that the online Zoom lectures are recorded, which means you can go back into them and re-watch.
"I don't consider myself a brilliant notetaker, so having them available as recordings is really beneficial if, while writing something up, you realise there's something you don't quite understand and you need to revisit. I'll often re-watch and then expand on my notes.
"I haven't actually met anyone on my course yet. But I've still become really close to half a dozen people, and we message each other daily.
"I'll admit I thought it was going to be quite hard, and awkward, to make friends purely online, particularly when we never had a traditional Freshers Week where you can walk around and introduce yourself to people.
"But in those first few days we spoke to each other a lot in the tutorials and break-out rooms, where it's really easy to engage with other students. You have a conversation about the work and things roll on from there.
"In fact, I've become good friends with all of the people I shared an online break-out room with during the first few days. I guess it's just about adapting to the situation and finding new ways to forge bonds - even if it means chatting lots on WhatsApp.
"The other big thing I've noticed is a real willingness to help each other.
"It's like everyone knows we're all in this together, and if someone has a problem or a question, you find people bending over backwards to help. It's nice knowing there are so many people who've got your back."