Liverpool Hope University has been successful in landing a lucrative new partnership with a leading abuse prevention charity.
The organisation 'Tender' is a London-based charity that works with young people to prevent domestic abuse and sexual violence through creative projects.
One of those initiatives is called 'Shoulder2Shoulder', where Tender delivers domestic abuse and sexual violence prevention training to students, while also creating a crucial peer-to-peer support mechanism.
Hope will now receive that coaching, becoming one of just five universities in England to get the green light.
The training sessions, which will take place across this academic year, will explore the full spectrum of unhealthy behaviours and abuse, highlighting an individual's rights and responsibilities to positive and respectful relationships, and increasing understanding of help-seeking and reporting routes.
New Students' Union President Clara Priestley and her team of officers, who ran the successful Tender lobbying campaign, says she's 'over the moon' to have got the endeavour across the line.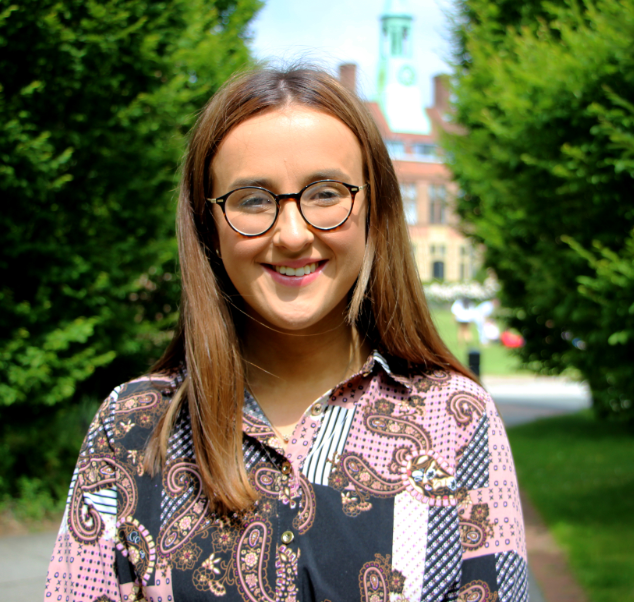 She adds: "I'm delighted that Hope is now one of just five universities in England to secure a partnership with Shoulder2Shoulder.
"We want Hope to become real leaders in the North West when it comes to sexual violence prevention and domestic abuse recognition.
"It's about educating students about healthy and unhealthy relationships, with a particular focus on consent, addressing the ways in which domestic abuse and sexual violence affect our behaviours and attitudes, and encouraging students to seek support when they need it.
"And by creating a highly-skilled network of students who will receive training as part of the Shoulder2Shoulder programme, we will be able to offer guidance, validation and fellowship to any victims of sexual or domestic abuse."
Clara says the Shoulder2Shoulder initiative will supplement a robust monitoring and guidance system already in place at Hope.
She adds: "The Students' Union and the University work closely to monitor and improve the system of support given to students.
"For students in halls, there is close contact with a Senior Resident Tutor, who is effectively their first point of contact, should an incident take place.
"Following this, students have access to a wide range of support from the Student Development and Wellbeing team. This department works tirelessly to support and care for students in the aftermath of experiencing a sex crime.
"The Student's Union is also already active in campaigning for awareness around consent, domestic abuse and sexual violence, and acts as an important gateway for students to get access to the necessary resources to support them with the reporting and recovery process."
Tender first delivered training on domestic abuse and sexual violence in UK universities in 2017.
A spokesperson says: "The stories shared within those spaces provided us with a clear understanding of the prevalence of this issue and how we could draw on our expertise to help shift attitudes on campus to create more inclusive and healthy cultures.
"Since then, we have engaged over 2,500 students and university staff on the issues of abuse and sexual violence, reaching more than 65 UK universities in direct prevention work.
"Our experience tells us that the most effective programmes are those which engage multiple student demographics and maintain a presence consistently across the year.
"Each partnership programme will therefore include training each academic term, engaging with student's union officers, society officers, and other cohorts of students."
For more information on Shoulder2Shoulder go here.