Liverpool Hope University's Islamic Society has raised more than two thousand pounds for vulnerable children thanks to a landmark campaign.
The ISOC mobilised for October's Charity Week, organising a varied mix of initiatives including sponsored walks, charity auctions, online quiz nights and street collections.
And despite having to operate in the teeth of a pandemic the team was able to raise £2,229.
Umair Sadiq, Publicity Officer for Hope ISOC, says the enormous sum 'is testament to the charity work and effort made by the ISOC committee, the society members and the wider community.'
He adds: "Charity Week is a volunteer-led week-long campaign run every year to raise money for the Orphans and Needy children across the globe.
"The ultimate vision of Charity Week is to become a vehicle to inspire young people to become active, socially engaged and united upon our shared Islamic and humanitarian values.
"And as a faith based University, we believe the Liverpool Hope University will be proud of the efforts made by the Hope ISOC to raise charity for the needy."
Some of the items auctioned off for charity included hand-made arts and crafts, as well as prayer mats for children.
Meanwhile the charity walk saw brave volunteers tackling the muddy and precipitous trails of Stanage Edge, near Hathersage in the Peak District.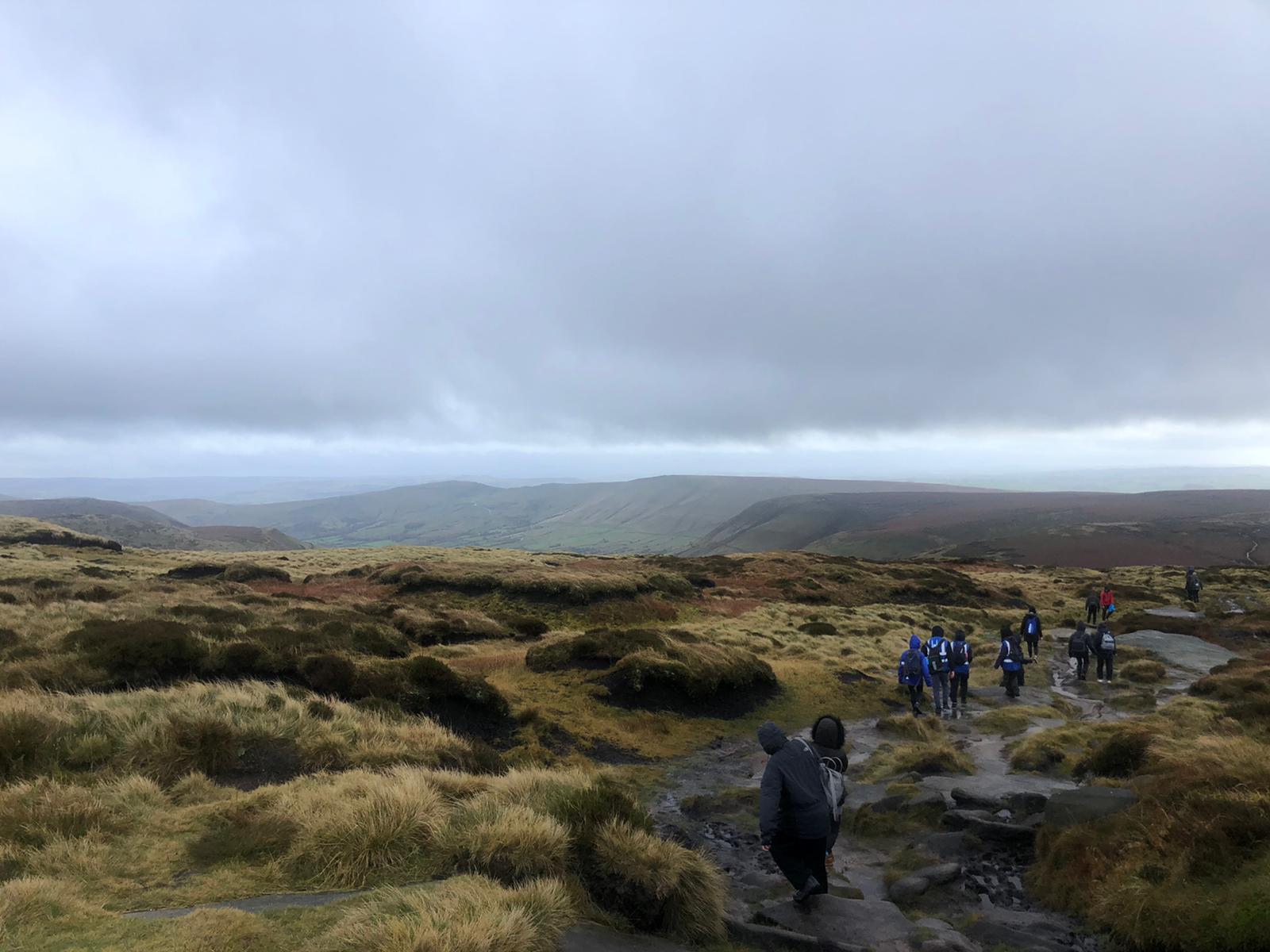 Hope student Aniekha Islam, Charity Week lead for the University adds: "I am so proud of the charity funds we have raised despite a struggling year due to Covid.
"This is what unity does, when we all work together and unite for a cause. It is through this vision of Charity Week, we have made a difference in the lives of the orphans and needy children across the world.
"I'd like to thank everyone who got involved in this campaign and hope next year will be even better."
You can follow the activities of the Islamic Society via its Instagram and Facebook pages.
Charity Week itself is a volunteer-led campaign of Islamic Relief that acts in accordance with Islamic and humanitarian principles.
Islamic Relief is an international aid agency that provides humanitarian relief and development programmes in over 40 countries, serving communities in need regardless of race, political affiliation, gender or belief. It is a DEC member.
Money raised through its projects go to support everything from schools and orphanages to providing sanitation and ambulance services for those most vulnerable.
A spokesperson for Charity Week says: "The real story, however, is not about the money or the countries but the unity that is created at all levels – whether our volunteers are young or old, organising or volunteering, donating or collecting, Muslim or non-Muslim.
"It is this unity that we hope will provide a lasting solution to the suffering of the children of the world. It is this unity that we pray will provide the spark for further like-minded campaigns.
"It is this unity that we dream of being our legacy for generations to come."
https://www.hopesu.com/groups/islamic-society-isoc