AN inmate on America's Death Row has told of his 'hope' of successfully over-turning his conviction - saying new legal counsel has given him a 'good shot' at a new trial.
Keith LaMar has spent close to three decades in solitary confinement at a so-called 'supermax' prison in Ohio, US, in the wake of a deadly prison riot that left ten people slain.
The 52-year-old is scheduled for execution on November 16th, 2023.
Yet LaMar has long protested his innocence and has attracted many supporters. He claims racism and economic inequality has resulted in the justice system failing him as a Black man.
And now LaMar, originally from Cleveland, Ohio, says he's the most optimistic he's been for 20 years - having put together a new legal team to fight for a retrial following a public campaign to build awareness around his case.
That lead lawyer is David Singleton, of Ohio Justice & Policy Center, who has helped put together a team of five attorneys that includes LaMar's public defenders.
Ultimately, LaMar doesn't just want to be moved from Death Row, he wants exoneration.
Speaking during a live webinar organised by Liverpool Hope University's Students' Union, he said: "I'm optimistic. The big obstacle that's been in my way was having competent counsel to represent me.
"Now that has changed. My supporters and I have been reaching out to different attorneys here in Ohio and one has finally agreed to sign on to my case. That's been in the last few weeks.
"And so a lot of seeds we planted over the last year are now beginning to bloom. And I'm hopeful. I think that I've got a good shot. I'm more optimistic now than I've been in the past two decades. All the hard work we've put in is starting to pay dividends."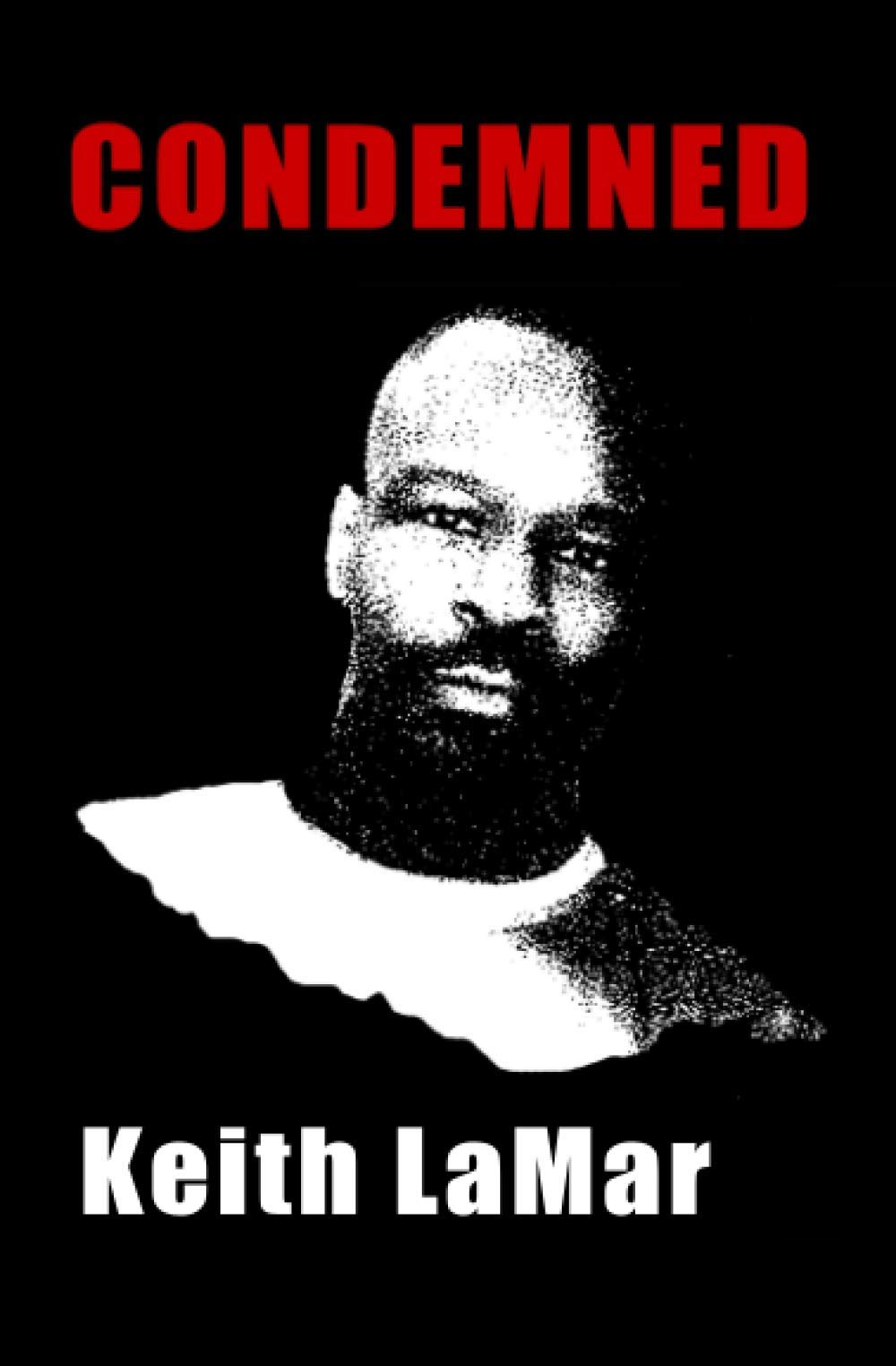 LaMar was invited to speak to students and staff at Liverpool Hope University from his prison cell as part of the Students' Union's events for Black History Month, headed by the VP Welfare & Community Stephanie Trujillo. The SU's theme for this year's Black History Month was 'Joy as Resistance', reflecting on the power of Black Joy and Self-Defined Narratives.
On the subject of 'hope', LaMar stated: "Hope is a tricky word for someone like me. I've grappled with it for a long time. The only way I can explain it is that if you want to make a cake, hope is about having the right ingredients to make the cake. If you don't have the ingredients, then there's no hope.
"There was a time along the way where I didn't have the ingredients and so I had very little hope.
"But over the past 10 years the ingredients - the people I needed around me - have come together to give me what I need to achieve a victory in the courts. Now, at this particular moment in my life, I'm extremely hopeful."
LaMar also added: "I like my chances going up against the United States government, with their credibility, because they have none.
"I know it's uncommon for someone in my situation to speak and think in the way that I do. But I believe in myself. I don't say that arrogantly, but this is who I am."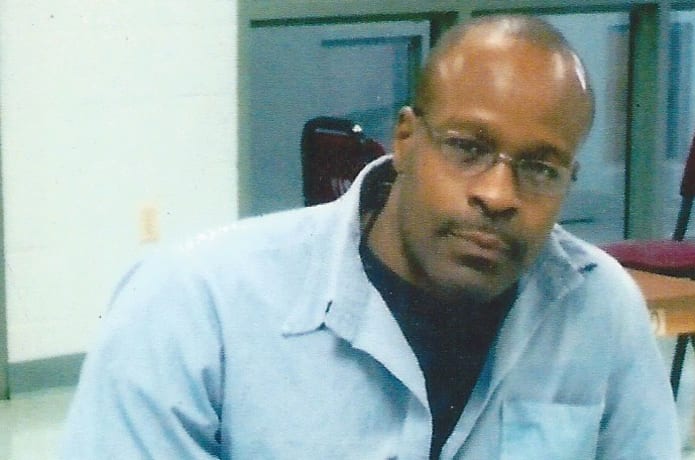 LaMar acknowledges his past criminal history.
As a 19-year-old he was charged with murder and sentenced to 18-years-to-life in prison after exchanging gunfire with robbers. He was engaged in dealing drugs at the time.
But four years into that sentence, the jail where he was housed - The Southern Ohio Correctional Facility in Lucasville, Ohio - was the scene of an infamous prison riot in which rival gangs - including the Gangster Disciples, Black Muslims and the Aryan Brotherhood - banded together to take over the facility for 11 days.
LaMar was not affiliated with any gangs and is adamant he played no part in any uprising - which resulted in one corrections officer and nine inmates being killed. LaMar's team points out that even the State concedes this. Legal documents state how 'LaMar, who was not a Muslim, did not plan or participate in the prison takeover and was in the prison recreation yard when the riot began.'
He was arrested outside the prison the same evening and then securely moved to another part of the prison during the entirety of the 11 day riot. Again, LaMar's team say this is confirmed by prison officials and his signature is on the sign-out sheet, and among the names of those moved.
LaMar is adamant he only briefly stepped inside the prison to get private property out of his cell - movement that lasted just a few short moments.
The riot itself - which is documented in the Netflix series Captive - was said to have taken place in response to concerns from inmates about overcrowding within the prison, as well as mandatory tuberculosis testing.
LaMar - also known as Bomani Shakur - was tried and convicted in 1995 in Lawrence County for murdering five of his fellow inmates during the disturbance. He was sentenced to death for four of the five murders.
However, LaMar claims the evidence upon which he was sentenced is faulty and hinges on both coached testimony and false evidence.
A detailed explanation on the Justice for Keith LaMar website reads: "In the aftermath of the 1993 Lucasville Prison Uprising, the State of Ohio was under public pressure to clean up a multi-million dollar mess, one that included the death of a prison guard and multiple prisoners.
"After State investigators trampled the crime scene and contaminated any and all potential evidence, they paid jailhouse informants to create a false narrative that implicated Keith, even though he wasn't affiliated with any of the groups involved in the riot. To bolster their claim, the State withheld evidence that would have proven his innocence, including the confession of an actual perpetrator who admitted to murdering one of Keith's alleged victims.
"His trial was staged in a remote Ohio community known to be highly racist. Any Black prospective jurors were promptly dismissed by the Prosecution, leaving Keith's fate in the hands of an all-White jury, who swiftly sentenced him to death."
While incarcerated, LaMar says he's been forced to confront his own demons while also reaching out to help others. A keen jazz fan, he's been able to contribute, through his voice, to several festivals and collaborations.
He set up Native Sons, a literacy programme for young people in juvenile detention facilities as well as urban high schools.
And having also taught himself to read and write in prison, LaMar also penned an autobiography, called Condemned: The Whole Story. Copies of the book are currently available for purchase on a donation basis at the SU and are also available on loan at the library. A display case at the library is also dedicated to his story and other literature that has inspired LaMar over the years.
Speaking about an execution date which now looms two years in the future, LaMar says he's learned how to show 'compassion' to himself.
He revealed: "When I was first thrown on Death Row, I was still a young man. I couldn't write, I couldn't really read and so I had to learn how to do those things. And, in the process, I had to learn how to be myself.
"I was already in prison. I had already done things which required the forgiveness of others.
"At the time I wasn't able to forgive myself for letting down my family, letting down my community. It was holding me back from moving on with my life - from doing the things I needed to do in order to confront the situation that I was now in.
"I met some people who were able to show me how to have compassion for myself - to release myself. It was a big thing in my life. I'm happy where I am now. That part of my struggle happened early on. So when I was issued with an execution date several years ago, it only increased the urgency of my fight. Everyone who has ultimately got away from Death Row has been where I am now. And since I've studied the cases of other guys who have been exonerated, I'm well aware of the process.
"It's not alarming - I knew this was coming. Part of the journey I'm on means I had to arrive at this point. And as far as I'm concerned, I've been preparing for this time for three decades now and I'm ready to have these conversations, assimilating a circle of people around me who are fighting with me, people who are volunteering their time and expertise to my campaign.
"I feel equal to the challenge. I've just been appointed some new attorneys, which is a good thing. Our campaign has been elevated, which is also a good thing, and there are so many things that I and my supporters are doing to rise to the occasion.
"As hard as it might be to believe, I'm content with where I am and the weapons I have at my disposal. I'm ready to fight."
The Students' Union's Stephanie Trujillo commented: "It's a rare opportunity for students to talk to people in prison, let alone someone on Death Row. And this wasn't just 'an educational event' – this is real life for Keith and many others, and talking to him makes you confront racial injustice and the inhumanity of the industrial prison complex. This isn't just a topic of conversation - it has consequences for real people in real time."
** A documentary film that focuses on Keith LaMar's story was first made available online in October 2014 and was revised and updated in 2019.
It can be viewed by following this link: https://www.youtube.com/watch?v=T4iOQ24Jamk
Below is also a 'reading list of inspiration' put together by LaMar:
Nothing But an Unfinished Song—Denis O'Hearn
Black Boy—Richard Wright
Native Son—Richard Wright
The Fire Next Time—James Baldwin
Between the World and Me—Ta-Nehisi Coates
A People's History of the United States—Howard Zinn
The Rich Get Richer and the Poor Get Prison—Jeffrey Reiman
Poems of Nazim Hikmet—Nazim Hikmet
The Short and Tragic Life of Robert Peace—Jeff Hobbs
Slavery by Another Name—Douglas Blackmon
If This is a Man—Primo Levi
Song of Solomon—Toni Morrison
365 Tao—Deng Ming-Dao
How to Die: An Ancient Guide to the End of Life—Lucius Annaeus Seneca
This Changes Everything—Naomi Klein
The Autobiography of Malcolm X—Alex Haley
The Body Keeps the Score—Bessel vander Kolk
Their Eyes Were Watching God—Zora Neale Hurston