Meet the inspirational Liverpool Hope University students committed to challenging disability stigmas and prejudices - to stop people being marginalised and treated unfairly.
Eunice Intseful-Baafi and Samuel Eduaful have both recently completed a Masters in Disability Studies at Hope.
They also both hail from Ghana, West Africa - Samuel originally from the Cape Coast in the Central Region but currently lives in Accra, while Eunice is originally from Takoradi in the Western Region
And both Eunice, 26, and Samuel, 29, have returned to their home nation to put their studies into practice, as they make it their mission to influence policy in order to prevent the mistreatment and persecution of disabled people.
Here are their unique and compelling personal stories: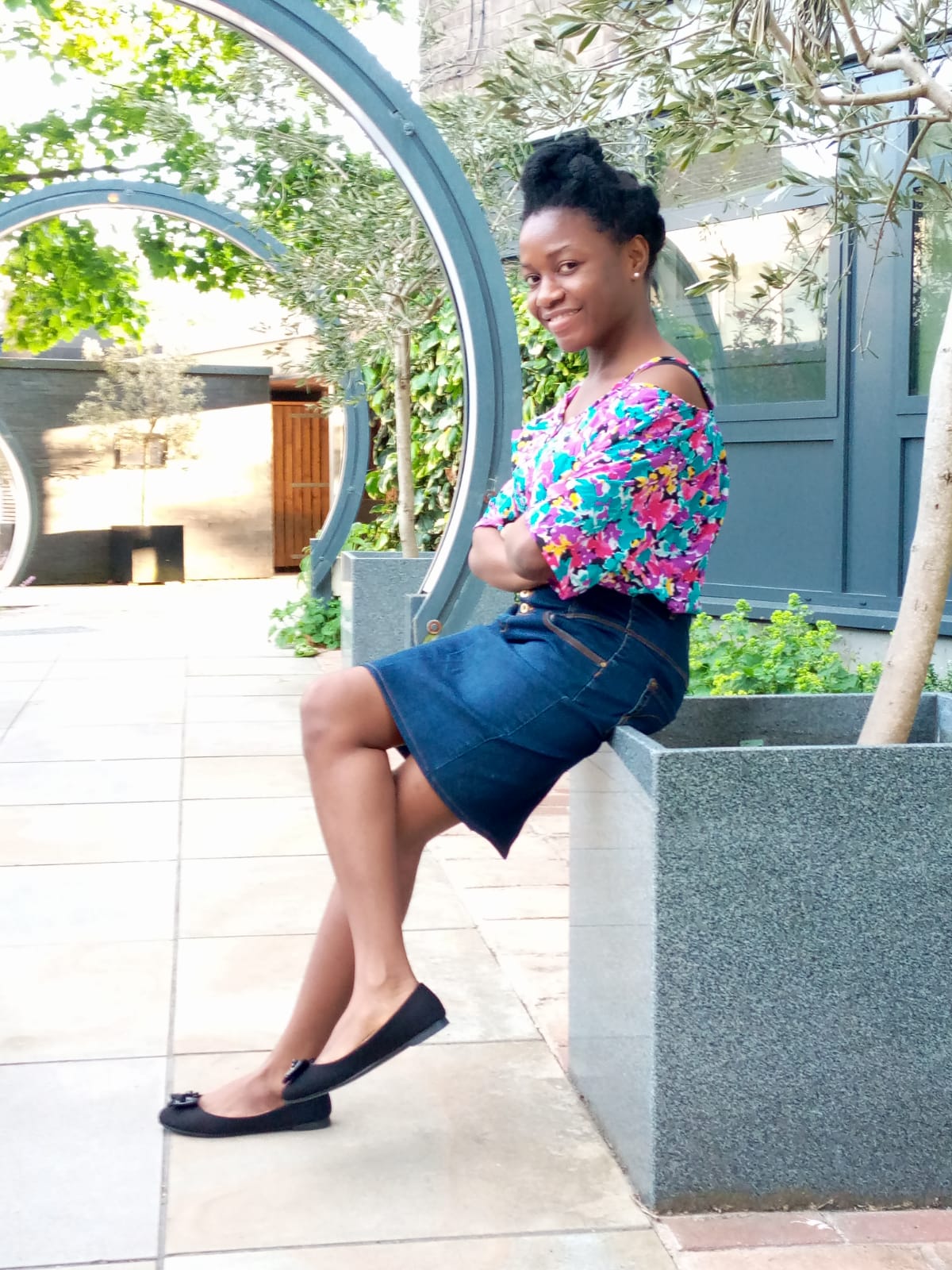 Eunice Intseful-Baafi
Eunice studied for a BA in Social Work at the Kwame Nkrumah University of
Science and Technology, Ghana, before arriving at Hope.
During that time she undertook a placement at the Social Welfare Department in the city of Takoradi, as well as working at a special school - 'Garden City Special School' - in Kumasi.
It was here, working with disabled children who'd been abandoned by their families, she found her calling in life.
She explains: "Disabled people in Ghana have been victims of dehumanising practice in the very society they are supposed to be welcomed into.
"And it is a very sad fact that disabled people in Ghana are often perceived to be a burden, a tragedy, something to pity, the effects of a sin committed by an ancestor, and above all, seen to possess no abilities.
"As a result, they are treated unfairly in all contexts of society - at educational level, in employment sectors, and also in their quest to access other social services."
For Eunice, urgent policy reform is needed to address these inequalities - and she hopes to become a driving force behind this social change.
She adds: "Although there are some legislative frameworks aimed at protecting disabled peoples' rights, the problem lies in their enforcement.
"At present, some of these laws may as well be non-existent, while others need complete reform. And I hope to work in these policy-making arenas, helping disabled people to enjoy equal opportunities geared towards improving their wellbeing.
"Above all, I want to advocate for change in Ghanaian society, where diversity is not appreciated and instead attracts dehumanising, discriminatory practices.
"I hope to be able to raise awareness and instigate change, ensuring the world becomes a better place for disabled people who have been marginalised and treated unfairly."
What's also unique about Eunice is that she joined Hope having been fully sponsored by a Commonwealth Shared Scholarship (CSS) - and her studies in Liverpool would have been simply 'impossible' without this financial help.
She adds: "During my time at Hope I also felt a great sense of belonging to the University family, and I was able to network with new and old members of the Disability Studies community."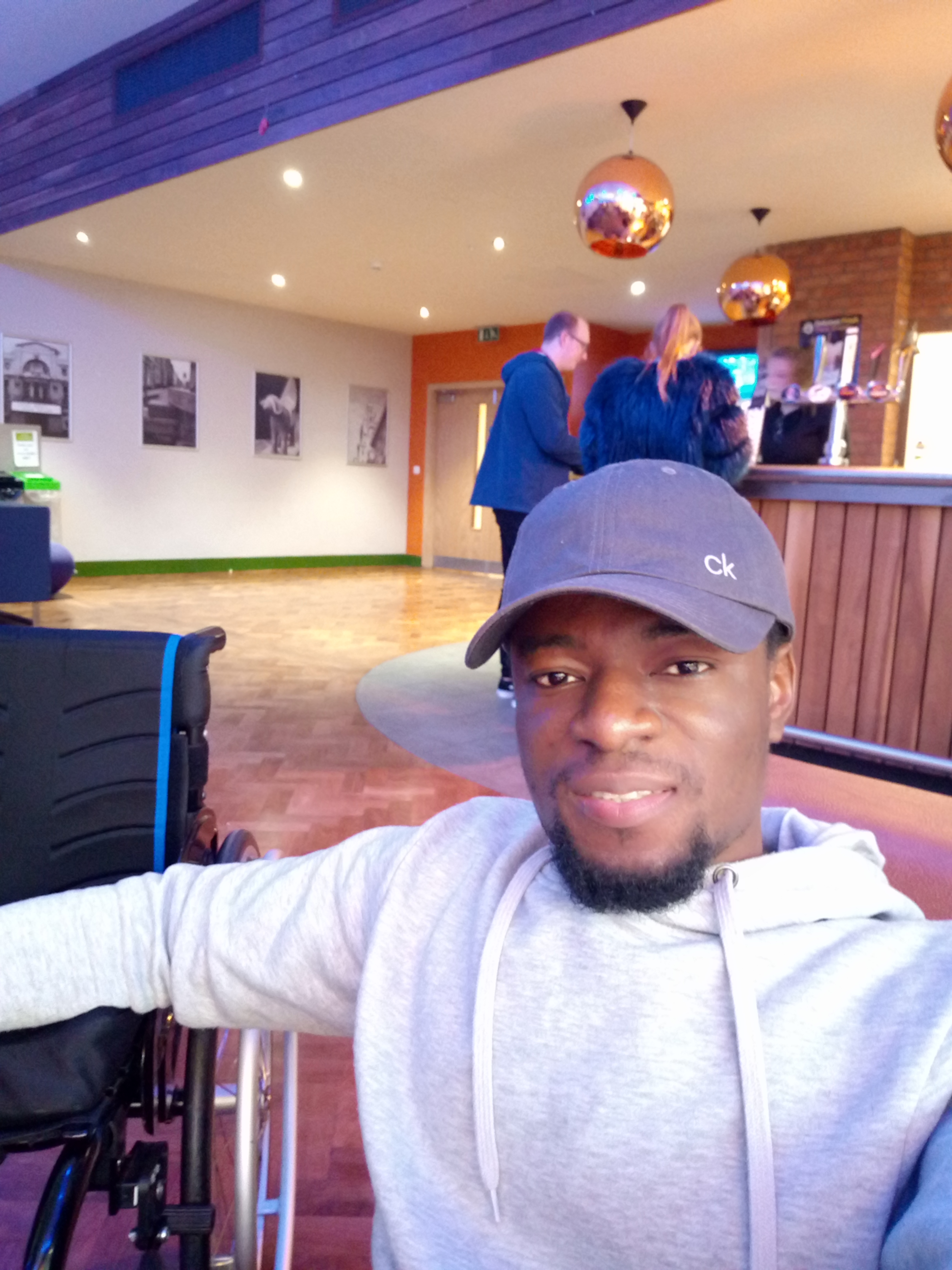 Samuel Eduaful
Like Eunice, Samuel is determined to try and change negative perceptions towards disability in Ghana, and to challenge prejudices in order to instigate change.
Samuel knows the issues personally because he is himself mobility impaired.
Having previously studied for a BA in Social Work with Sociology at the University of Ghana, he graduated in 2018 and then also joined Hope via the Commonwealth Shared Scholarship (CSS) programme.
He reveals: "I had the opportunity to work with the Ghana Federation of Disability Organisations and it was there that I developed a strong passion for disability issues. I decided to be at the forefront to advocate on their behalf.
"My aim is to address systemic barriers that prevent disabled people from fully participating in Ghanaian society, particularly in terms of education. And to achieve this, it requires collaborations from professionals from other disciplines.
"In the Ghanaian culture, disability is associated with evil spirits, and curses from supernatural powers, as a result of sins committed by the person's family or ancestors.
"To effectively deal with this, the cultural artefacts that create and reinforce negative perceptions towards disability need to be challenged in order for progress to be made.
"And this is what I seek to champion in my locality.
"I want to see myself working in the Education sector especially the Special Education Division since my research topic centred on inclusive education. Also, as a disability rights advocate, seeing myself in the Policy arena is something I desire."
Once the Covid-19 pandemic ends, Samuel also hopes to study for a degree in International Human Rights, and adds: "My ambition is to become a disability rights expert in order to be the voice for my fellow colleagues."
As with Eunice, Samuel relished his time at Hope.
He says: "My experience at Hope can best be described by three words: awesome, transformative and life changing.
"I really loved the extensive academic and learning support offered to me alongside my academic journey, from both my subject tutors and a team of personal academic support tutors based within my Faculty.
"The course's interdisciplinary and multidisciplinary approach to disability is something I found most interesting and really resonated with my chosen career path."