THIS inspirational Liverpool Hope University Psychology graduate is putting her skills to good use helping vulnerable young people across the region.
And it's a calling that came later in life - as Mary Jane Monaghan overhauled her career pathway by returning to education in her late 20s.
Mary Jane, from South Liverpool, felt as if she was never encouraged to succeed academically when she was younger.
She left school, worked various jobs, before eventually finding her groove as a nursery worker. Fast forward 15 years, however, and Mary Jane realised she craved more from her professional life.
She took the decision to return to education aged 27, first completing a Foundation Degree in Early Years Practice followed by an undergraduate BA in Early Childhood Studies.
And having gone on to complete a Master's degree in Psychology at Liverpool Hope, graduating in 2019, she now finds herself working as a Early Help Assessment Officer for Liverpool City Council, guiding professionals as they help children and their families negotiate serious hurdles in their lives.
Mary Jane, 39, said: "When I was at school, I always had big dreams and aspirations but I was constantly told I wouldn't achieve them and that I needed to re-calibrate my expectations.
"And when I went back to university aged 27, I really didn't think I could do it. It was a hard step having not been in school for such a long time.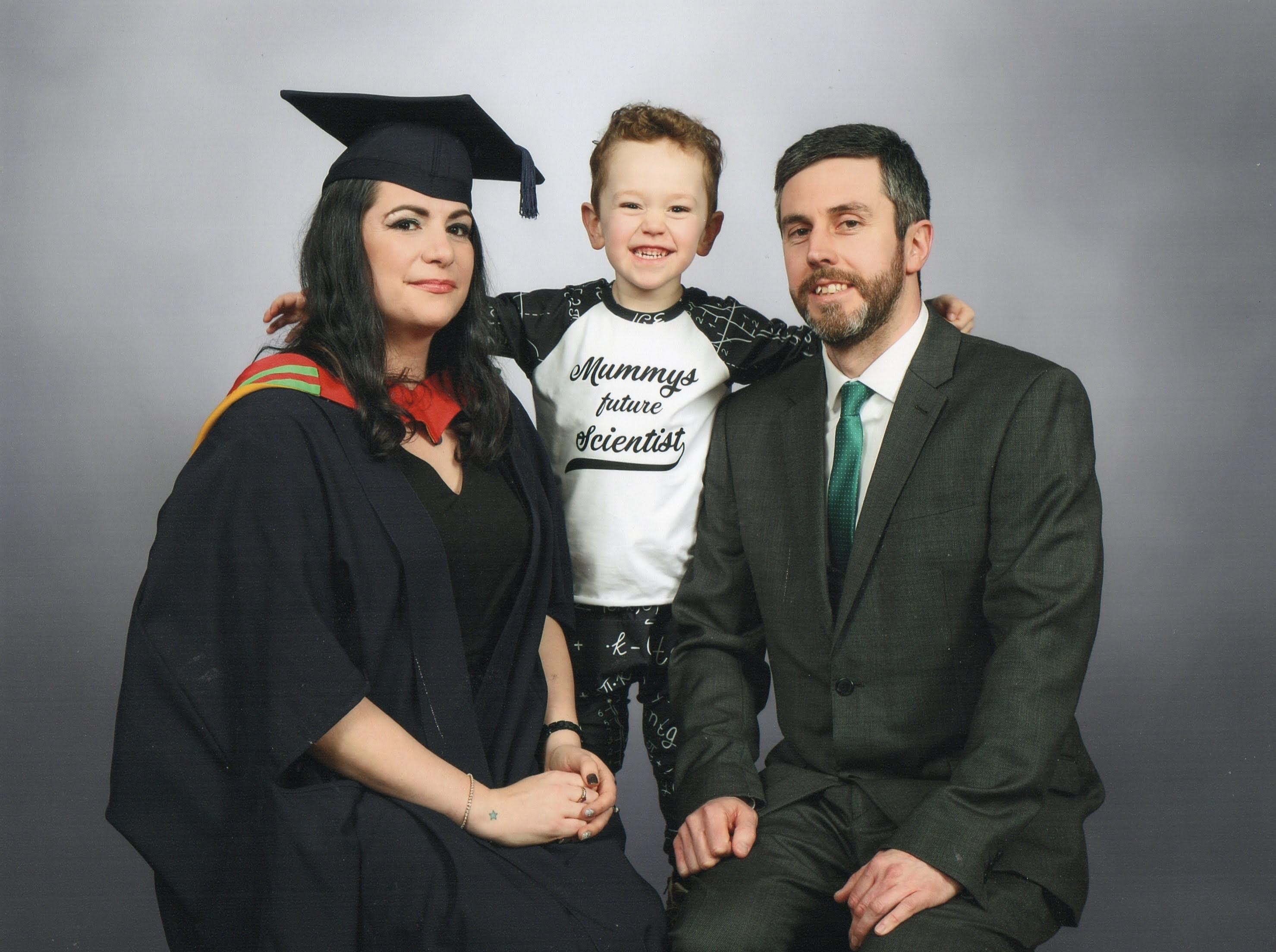 "I completed my undergraduate degree and became a mother, but when I went back to work after having my little boy I decided that I wanted to make more of a difference to children's lives. I didn't want to move into nursery management, I wanted to help improve the futures of young people.
"That's why, when my child was two years old, I decided to quit my job and complete my Master's, beginning when I was 35 years old."
Mary Jane embraced the experience to the full.
While finishing her Master's degree at Liverpool Hope , she also enjoyed a research position at the University of Liverpool. It was a project that looked, among other things, at the importance of undergraduates learning about the 'ethics' of research, no matter their chosen discipline.
It also gave her experience in considering the 'end product' of a professional's work - something that's now feeding into her role with the City Council.
Speaking about what an Early Help Assessment Officer really does, Mary Jane adds: "We essentially oversee and manage cases relating to children and families.
"These cases sit with external providers - such as schools, health visitors, nurseries, and educational facilities. And we liaise with those professionals who are working directly with the families.
"It could be a teacher, for example, or a SENCO (Special educational needs coordinator). And the reason we get involved is that with any given case there might be multiple agencies involved, and the family needs a holistic approach to the support they receive.
"You might be a parent with ten many different professionals working with your four different children, for example, and you don't want to keep repeating your story over and over again.
"It's our job to make sure that all the different agencies are working together, communicating with each other, particularly as we're sometimes dealing with the serious issues of abuse and neglect.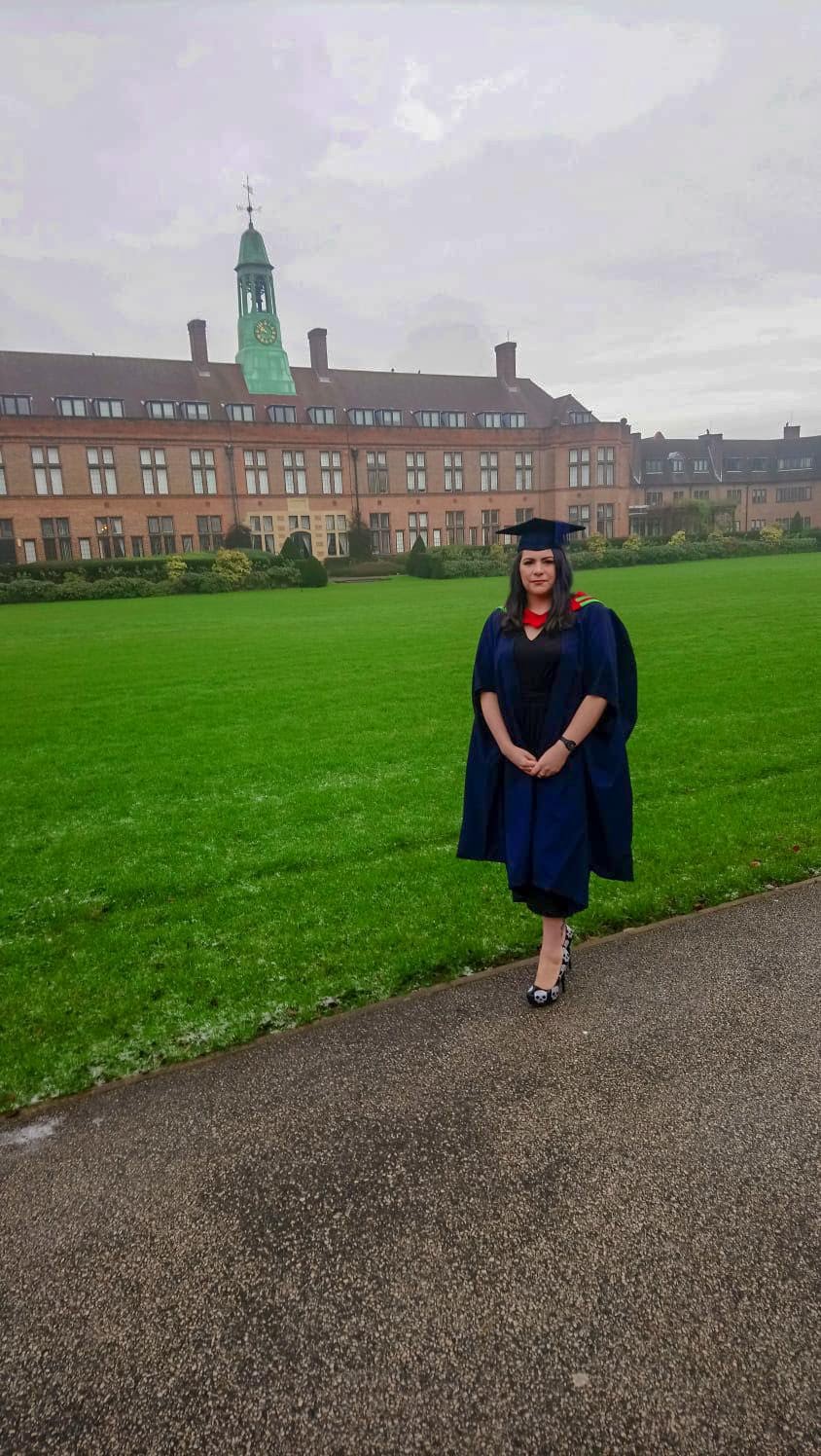 "And then oversee the actions and targets set for the children, families and professionals. Those actions might be, for example, for a child to attend speech and language therapy. If we have a mum suffering from domestic violence and the children have witnessed what's happening, an action might be for the children to undergo counselling.
"But you might also be looking at an array of other elements, like debt management, and as an Early Help Assessment Officer you orchestrate advice on all of these referrals, pulling the various different threads together."
Mary Jane acknowledges that it's an unconventional area of work for someone trained in Psychology, but it offers her the chance to truly have an impact on the children needing care.
It's also incredibly rewarding.
Mary Jane reveals: "The job is also demanding. Every day is different and you don't know what's going to arrive in your inbox.
"But when you see things are really going well for the family, and the children are getting the support they need, it's a lovely feeling. It's also nice to be able to reassure the professionals we work with, telling them they're doing a great job. We're here for them when they need some extra support, too."
** To learn more about studying Psychology at Liverpool Hope University:
https://www.hope.ac.uk/undergraduate/undergraduatecourses/psychology/