A fascinating new book exploring the lives and works of four great Palestinian cultural figures has been written by a leading Liverpool Hope University academic.
Professor Michael Lavalette is Head of Hope's School of Social Sciences and has a long-standing research interest in the lives of young people in Palestine.
And his new publication, Palestinian Cultures of Resistance, seeks to shine new light on four of Palestine's most influential 'national resistance' artists who 'gave voice to the aspirations for freedom of the Palestinian people.'
The late Ghassan Kanafani was a journalist, editor, a novelist, playwright, and artist whose novels were amongst the first to focus on the plight of Palestinian refugees.
Kanafani was also an activist, first joining the Arab Nationalist Movement before moving to the Popular Front for the Liberation of Palestine (PFLP).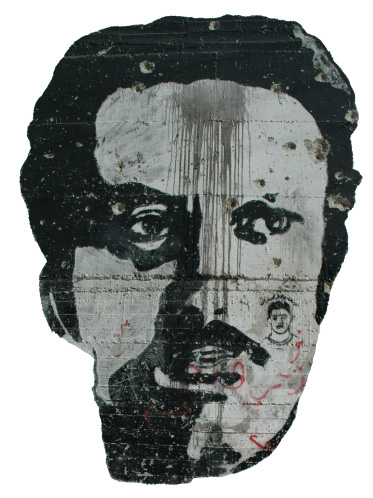 Ultimately, Kanafani was martyred by a car-bomb planted by Mossad agents on 8 July 1972.
Also profiled in Professor Lavalette's book is writer Mahmoud Darwish, who is considered Palestine's national poet, and who passed away in 2008. Darwish may have been imprisoned for his work and exiled from Palestine, but he also fiercely opposed antisemitism.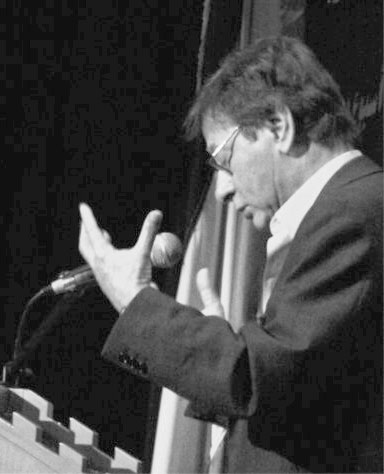 Speaking in 1997, Darwish commented: "The military judge who punished me for my poetry was Jewish. The woman teacher who taught me Hebrew, and inspired my love of literature, was Jewish. The English teacher, a stern man, was Jewish. The woman judge, who presided over my first trial was Jewish. My first lover was Jewish. My next-door neighbour was Jewish, and my political comrades were Jewish.
"Therefore, I did not look at Jews as a separate entity, I did not have a stereotyped view. Thus, from the beginning, for me, coexistence has seemed possible psychologically and culturally. But the main problem remains the political one."
Another leading figure explored in Palestinian Cultures of Resistance is female poet and trailblazer Fadwa Tuqan.
Professor Lavalette explains: "Fadwa fought for women's voices to be heard, and her poetry to be taken seriously. But, particularly after the War of 1967, when Israel directly occupied the West Bank, hers became a voice of protest and anger at the reality of occupation and the threat to Palestinian society and culture.
"Her poetry became a voice for Palestinian resistance. So much so, that Israeli Defence Minister, Moshe Dayan, is said to have claimed that every time she wrote a poem, another 10 Palestinians joined the armed resistance."
Tuqan died in 2003, following a stroke, during the Second Intifada.
Meanwhile Naji al-Ali was a political cartoonist who was often jailed for his actions in the fight for the rights of Palestinian refugees.
Outspoken al-Ali not only criticised Israeli leaders and the global imperial powers who 'turned a blind eye to Paestinian suffering', he was also critical of Arab and Palestinian leaders.
Professor Lavalette adds that this 'meant he was not always popular with Palestinian politicians, but he was always popular amongst the Palestinian masses'.
Prof. Lavalette writes: "Today it is difficult to travel anywhere in the West Bank or Gaza without seeing a version of al-Ali's greatest creation: the young, ragged, Palestinian refugee Handala."
Al-Ali was murdered in London on 22 July 1987 when a lone assassin shot him through the head.
Palestinian Cultures of Resistance, published by Redwords, also highlights the common experiences of all refugees, according to Prof. Lavalette.
Referring to his four subjects, he states: "Their importance is also reflected in the fact that, although their work reflects the Palestinian experience, they move beyond Palestinian specificities and speak to the oppressed everywhere, reinforcing our common humanity.
"For example, Kanafani's great novella Men in the Sun speaks directly of the Palestinian refugee experience, but in doing so highlights the common experiences of all refugees struggling to make a better life for themselves and their families in different countries, the horrors of refugee transportation routes, and the tragic deaths of refugees as they flee for their lives. In this sense, it has an important contemporary relevance.
"It speaks to the experience of Syrian, Afghani, Iraqi or other refugees who are fleeing war, poverty and crisis and taking their lives in their hands today, as they try to navigate the Mediterranean or the English Channel."
This isn't the first Palestine-related publication from Prof. Lavalette, whose School of Social Sciences has run regular field trips to the West Bank with students.
Prof. Lavalette also co-authored the 2011 book Voices from the West Bank: Young People Living Under Occupation.
Earlier this year the School also launched the Hope and Resistance online gallery exhibition, which showcased artwork created by Palestinian children living in the West Bank.
** Palestinian Cultures of Resistance is out now, available from all good book shops and on-line, priced £9.99.
Professor Lavalette will also be hosting a live book launch online on Wednesday 16th June at 7pm. You can attend by heading here.