An incredible group of school children in Peru have thanked Liverpool Hope University… through a special musical performance.
Watch the video here.
The talented youngsters are from San Juan Apostol School, located in a shanty town in the poorest area of deprivation-hit Arequipa, Peru's second city.
It's a school that's been visited regularly by volunteers from the University's 'Global Hope' international volunteering and charity programme.
Earlier this Global Hope launched a fundraising campaign to generate much-needed funds for the school.
And now the children, aged 4 to 16, have reached out to Hope through an amazing group rendition of the classic The Beatles song Hey Jude.
A caption at the end of the video reads: "From San Juan Apostol School in Arequipa - Peru: Thank you Hope University for your generosity, friendship and charity. You are in our prayers. God bless you."
The school itself is part of an overarching initiative called Solidaridad en Marcha Arequipa (SEM Arequipa) - which is centred around three schools - San Jauan Apostol, as well as Our Lady of Solidarity, which caters for children aged 2 to 5, and Our Lady of Alborada, which currently has around 30 students.
Victor Ramos Herrera, Director of Education and Apostolate at SEM Arequipa, said: "We are extremely grateful to receive support from Hope at a time when the school, and the population of Arequipa in general, continues to suffer because of the Covid-19 pandemic.
"We know Liverpool is the home of The Beatles, and our students chose the song Hey Jude because it's simple for them to sing. And this is our way to say thanks!"
The Hope family dug deep for the summer Global Hope fundraising drive - raising almost £3,000 for SEM Arequipa.
Volunteers from Hope had been visiting San Juan Apóstol School for the past three years - before the pandemic put paid to the 2020 trip.
And Victor, a Religion and Ethics teacher, says the video itself took two months to pull together. That's because Arequipa is in a state of strict Covid lock-down - necessitating the closure of schools with lessons moved online - and so children filmed their parts on mobile phones.
Victor also revealed the stories of some of those who appear in the video.
Erick Franco Chura Calcin is a 14-year-old who plays the 'zampoña' pan pipes at the beginning of the video while Alvaro Walter Sayco Guzman, 16, plays the 'chaccas' guitar and Helio Sebastian Huaman Flores, 14, is on piano.
Meanwhile the first singer you see on the clip is seven-year-old Sheyla Ccasa Llicahua.
Victor says: "Sheyla likes to sing, she has a lot of talent. And she met some of the volunteers from Liverpool Hope during a previous trip.
"She remembered the volunteers really fondly so when we told her Hope was going to help us with a donation, she really wanted to say thanks. She practiced a lot to do her part.
"Recording was difficult. A lot of families don't have good cellphones so had to borrow ours.
"You'll also see the children standing in front of sheets and curtains. That's so you don't see the rest of the family living in close proximity to one another in very small homes."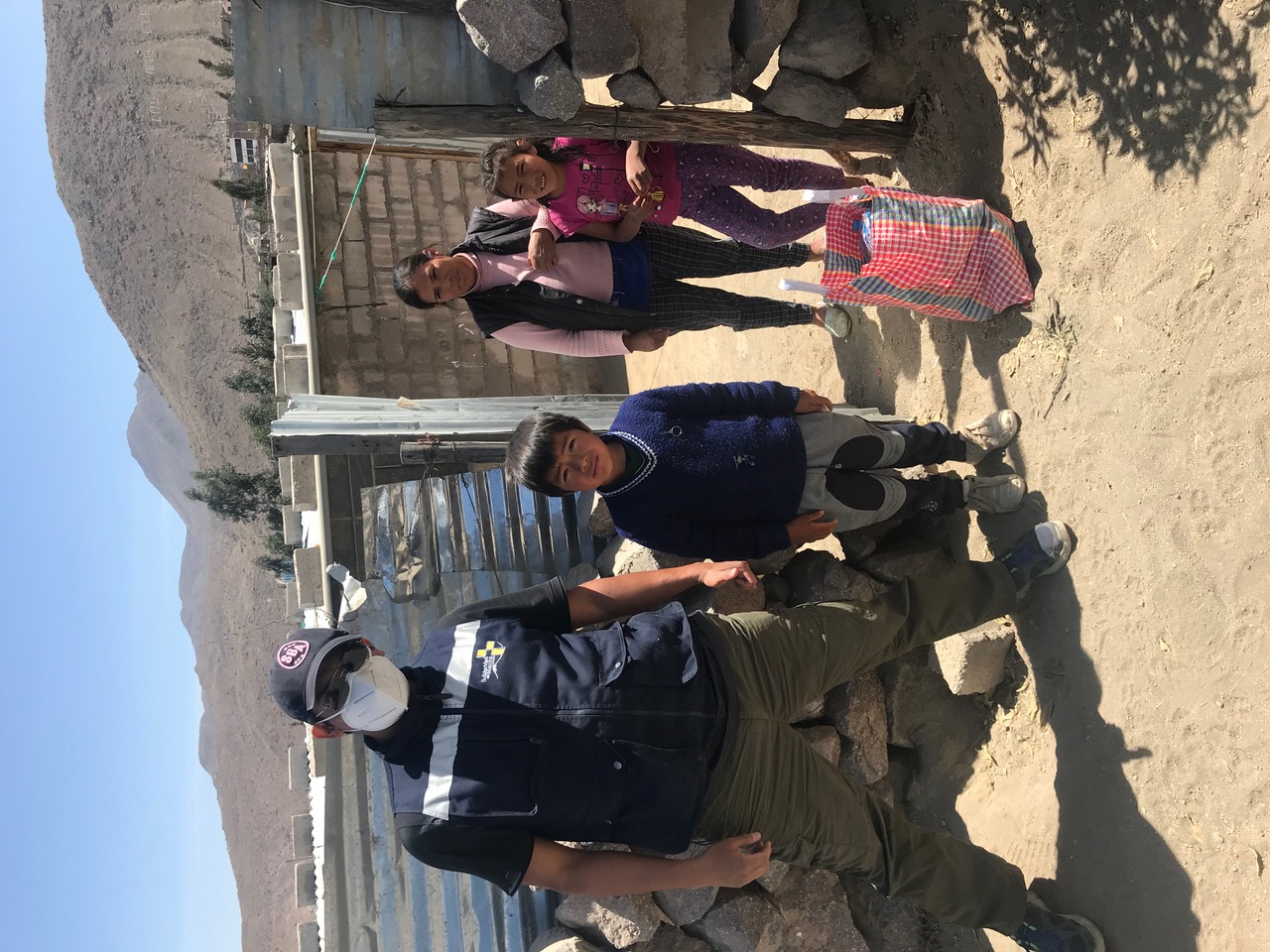 The quarantine in Arequipa means schools will be closed until March 2021.
And Victor says the Hope donation will be used to make sure they can continue online teaching - and to make improvements to the school itself.
He says: "We will use the Hope donation to help the poorest families in Arequipa - particularly to pay our teachers.
"We also want to improve the musical education provision in the school - and to send Hope more videos in the future!
"We had a lot of families in Arequipa having to stay at home to isolate, so we brought meals to houses. And it's really tough for the children right now. Their parents have lost jobs but still take to the streets to try and find work. These children feel alone in their homes.
"They want to see their friends, but they can't do that.
"Instead they have new responsibilities - they have to cook for their siblings, they have to clean their house, in some cases they have to physically build their house.
"In many respects, projects like the Hey Jude video help us all to stay proactive and positive.
"Hope may be far away from Peru, but to us you are still very near."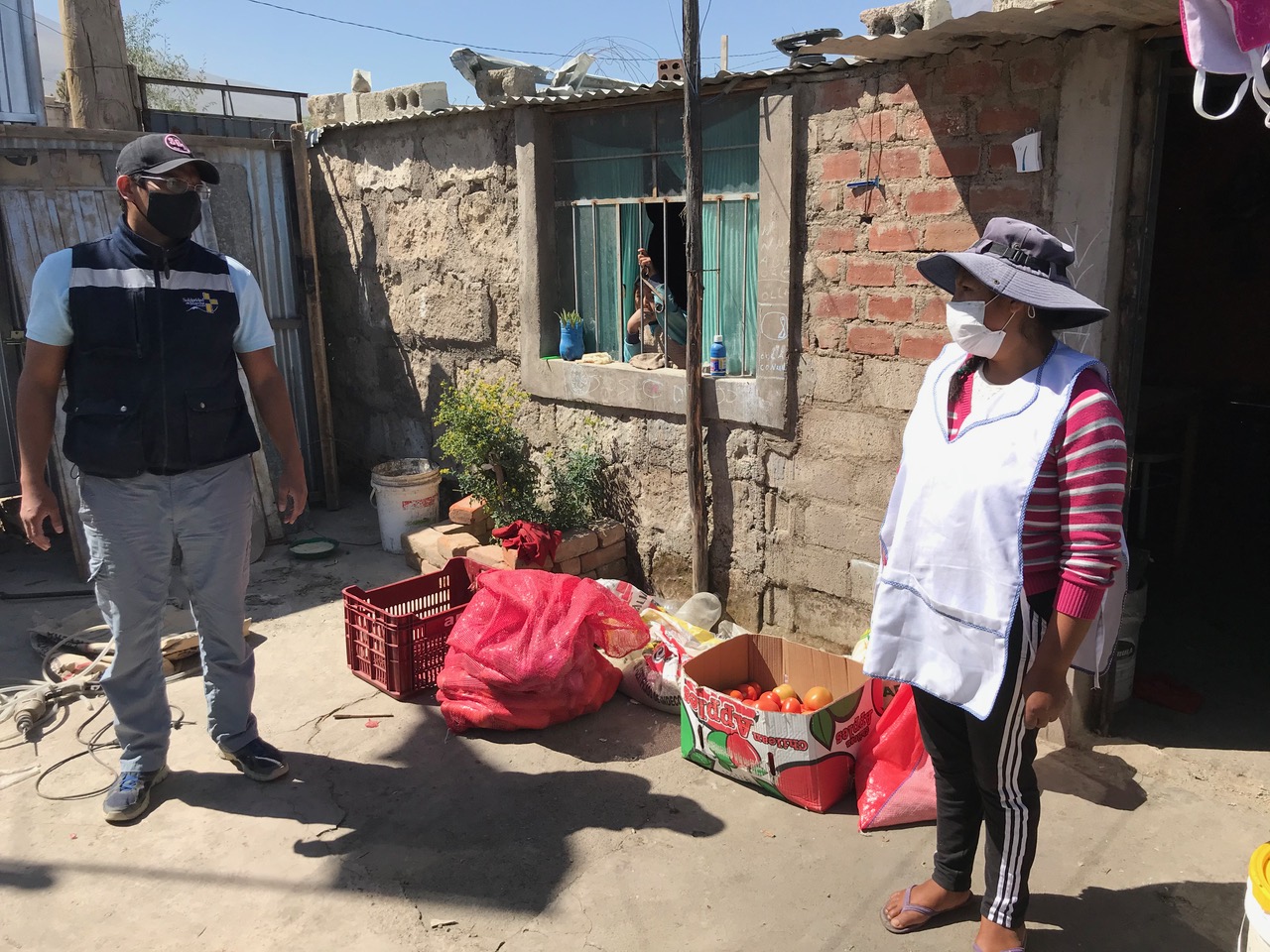 Speaking to Hope earlier this year, Victor explained how the healthcare system in Arequipa had collapsed. Patients were sleeping in the street as there were not enough hospital beds.
He added: "At San Juan Apóstol, we have 792 students at multiple levels, from kindergarten, to middle school, to high school.
"The school is in a shanty town in the poorest area of Arequipa. But because of the lockdown, it's very difficult to now teach these children.
"Many of their parents - who worked as house builders, or in repairs, or who sold things - have lost their jobs. And without the schools being open, it's impossible for single parents to go back to work if they do have a job.
"Our students often don't have a good cell phone. Many don't have the internet. We're trying to teach children via Whatsapp, when a family with four or five kids have one cell phone between them.
"Their houses are often just one room. They have to study, eat and sleep here. It's difficult for them to study in these conditions right now.
"But at school they have good classrooms, wide spaces, bathrooms, they can eat.
"And it's a good community, a strong community. We want to increase their skills so that they can be the best people they can be."
While SEM Arequipa is part-funded by the Government, Victor and his team rely on charitable partners to make up the shortfall.
Parents would also typically provide around $10 per month by way of support - in order that they can continue to pay teachers and staff, to provide food, to provide cell phones and laptops for students, and even to make sure there's internet in students' houses.
But the pandemic means families and parents are no longer able to spare that money.
Dr Bryce Evans, Associate Professor of History at Hope, who leads the Global Hope projects in Peru, said he was delighted to hear from Victor and the children.
He added: "The video is incredibly touching - all the children involved should be proud of themselves as they're clearly immensely talented!
"Having visited the school myself, and having become close friends with Victor while learning about the work he does, I know just how much of a difference SEM Arequipa can make to the lives of these youngsters.
"Globe Hope will continue to support Victor and his team in any way we can."
If you look closely, you can see some of the Globe Hope volunteers who visited Peru in the Hey Jude video - including Creative Campus chef Amanda Jamison, former student Maria Cebador Torres, And Eliana de Dominicis from the International Hub, as well as current students Robyn Gilligan and Charlie Scarlett-Smith.
* You can watch a short video about SEM Arequipa, click here.
*** To donate to Global Hope, head here.