A Liverpool Hope University student has told of her experience helping to provide free Personal Protective Equipment for front-line Covid-19 workers.
Beth Thompson, 19, recently began the first year of her studies on a Social Work degree programme at Hope.
But away from her lectures she's also volunteering at 'PPE Hwb Wrecsam' - a project, based in her hometown Wrexham, North Wales, that produces its own facevisors to support the community through the pandemic.
Since launching in March, the initiative has generated more than 40,000 visors - which have been shipped to anyone who would benefit across the UK including charities, hospitals, schools and places of worship.
Crucially, the PPE is sent out free of charge - with recipients simply encouraged to make a donation if they're in a position to do so.
And for Beth the project complements her academic work - as she devotes her life to helping others in the community.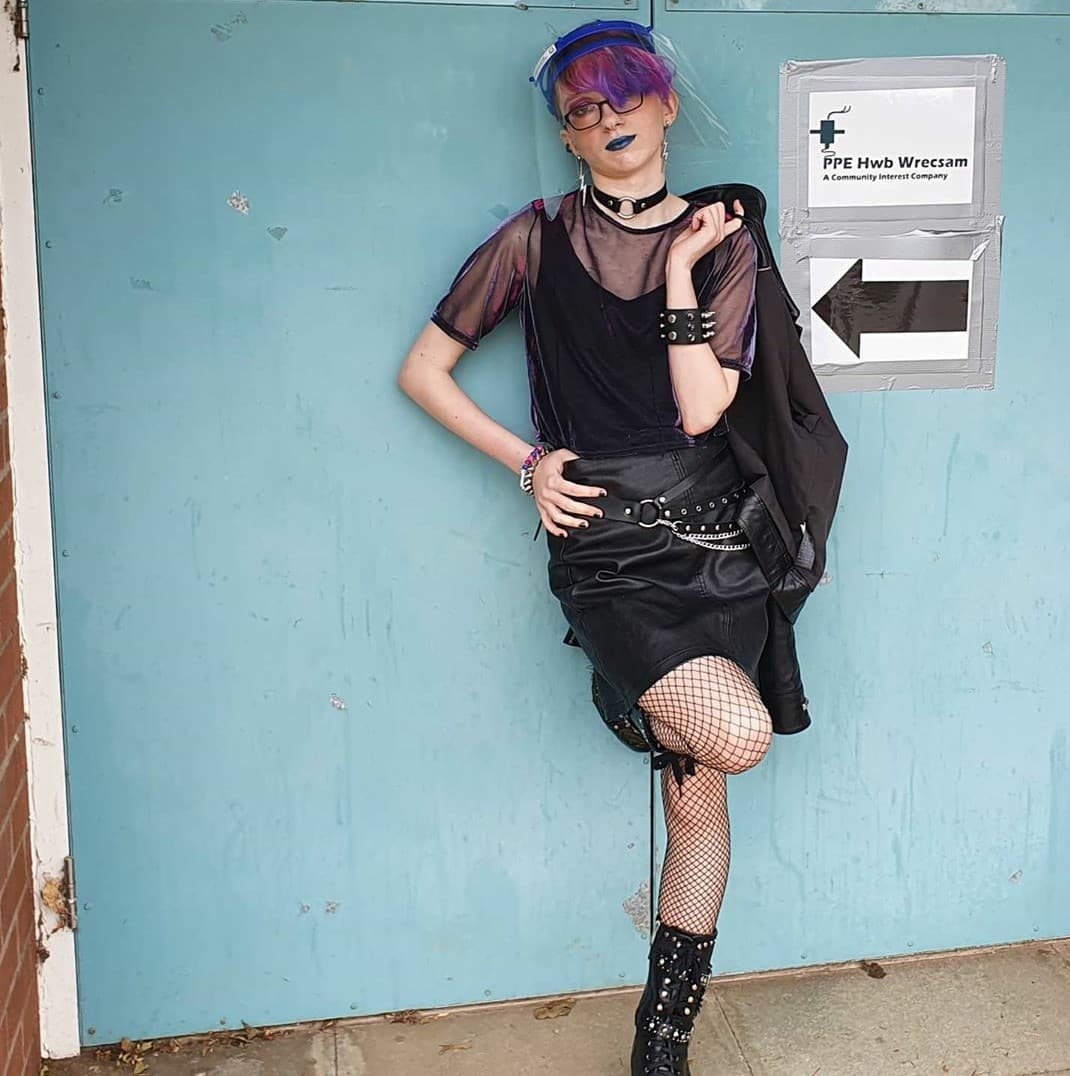 Beth, who is a senior member of the Admin and Marketing team at the the entirely volunteer run non-profit organisation, explains: "We are proud to be a non-charging group - we ask for donations to help keep production running but we also understand that, because of the pandemic, not everyone is in a position where they can pay.
"We put a lot of focus on the immediate community, especially at the beginning when we were 3D printing our face visors, particularly when it comes to supporting charities. We want to help individuals as well as the larger groups.
"That might be carers, teachers or hairdressers as well as schools or churches.
"And for me this is social work in practice. I joined the project as I'd undertaken some similar administration work in a Wrexham-based mental health charity while I was studying at college, which again involved liaising with lots of charities. Three other members of my family are also heavily involved with the Hwb.
"The PPE Hwb Wrecsam also plans to be around even after the pandemic has ended. We recognise that some groups will need to remain cautious and the need for PPE will still be there.
"We have no plans to slow down. And we're always working to be both more efficient and to keep the community spirit as a company."
The 'Hwb' initially came about thanks to two young brothers, Issac and Joseph Sparey-Taylor.
Spurred on by mum Rebecca and dad Graham, they initially began using a 3D printer - a Christmas gift from their parents - to create PPE.
But the initiative snowballed dramatically thanks to support from small businesses, clubs and individuals across the Wrexham and Chester area.
Soon the project that Isaac, 11, and Joseph, 13, had started had 30 loaned 3D printers, while volunteers flocked to help.
And as the PPE Hwb Wrecsam moved to bigger premises, the team transitioned away from 3D printers to high quality injection moulding in order to ramp-up production.
Now headquartered on the Llay Industrial Estate, Wrexham, the Hwb is now able to produce all elements of the faceshield - the visor screen, the silicone rubber retaining strap, and the injection moulded frame which has been awarded a CE Mark Category 3, the gold standard for PPE.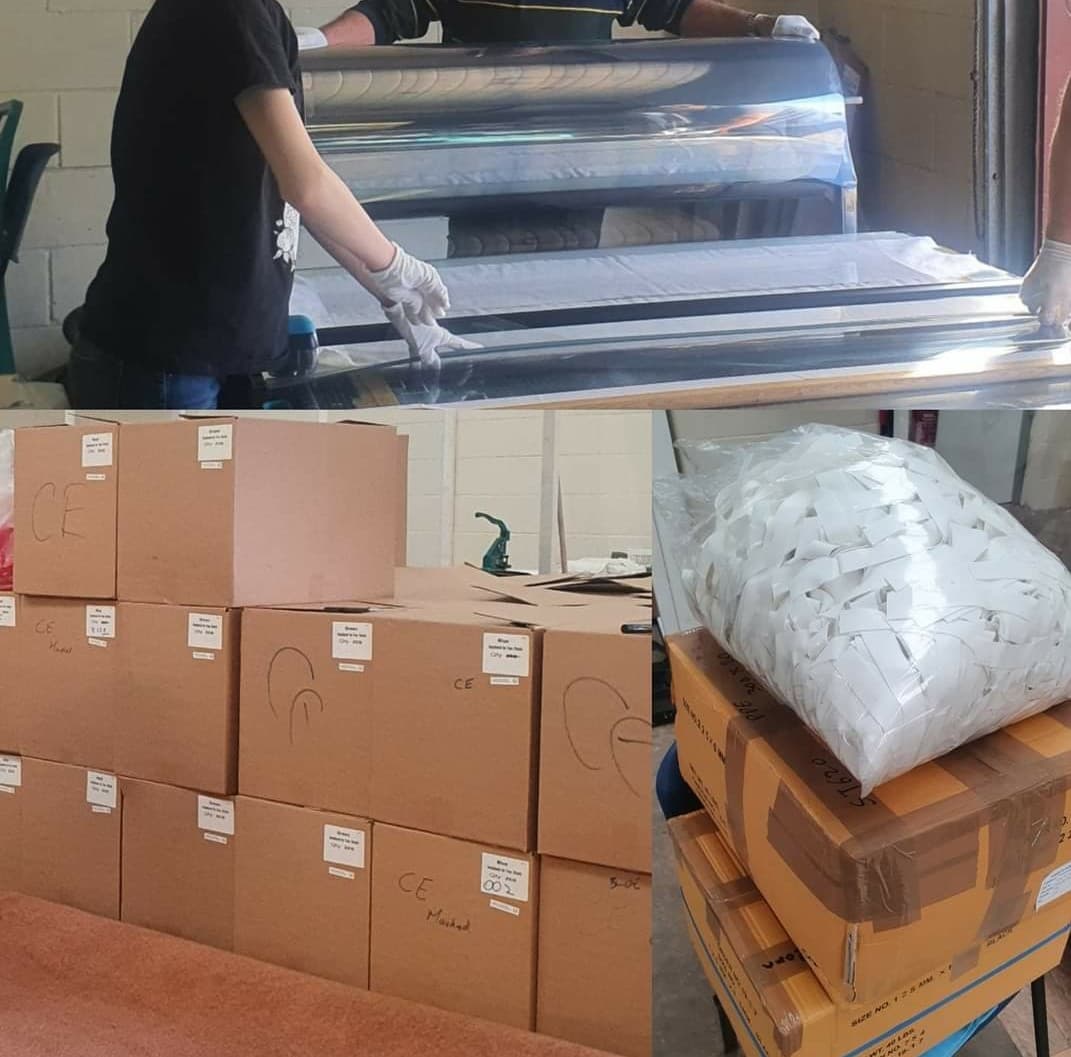 It means they can also produce thousands of visors per day - with the resulting products going to emergency units within the NHS, hospices and universities, as well as charities such as 'Dynamic' - which supports children and young persons with learning disabilities, and the North Wales Domestic Abuse Safety Unit.
As well as receiving donations, the Hwb has also benefited from grant funding, including from the Steve Morgan Foundation, which aims to help children and families, people with physical or learning disabilities, the elderly, or those that are socially disadvantaged in North Wales, Merseyside and Cheshire.
Beth, whose mum Alison is also part of the Hwb, says: "We've been able to streamline production but there's still a lot of work that goes into each visor we create.
"We aim to be open five days a week in order to meet demand.
"And there are now around 40 volunteers involved with the project. We need that amount of people to produce enough to meet the continuing demand for facevisors."
In terms of her future career plans, Beth hopes to work with children and families or with those with a disability.
She adds: "I've already been lucky enough to work with children as well as people with learning disabilities, and that's a key focus for me for the future.
"That's why I've really enjoyed working at the Hub. It's an amazing experience that's allowed me to work with other people, to hear their stories, and also to provide something special for those who need it.
"Some people have needed PPE just so they can visit vulnerable grandparents.
"We give families that chance to reconnect, face to face. And it's an amazing feeling to be able to provide that experience."
** To find out more about PPE Hwb Wrecsam, and to order PPE, head here.
*** To learn more about studying Social Work at Hope, go here.