Liverpool Hope University is celebrating after two of its academics received awards in the Queen's Birthday Honours List.
Professor Gerald Pillay, Rector and Vice-Chancellor at Hope, was made an Officer of the Order of the British Empire (OBE) for 'services to Higher Education'.

Meanwhile Colin Wong, Senior Professional Tutor in Education at Hope as well as the University's Disability Support Contact and Designated Safeguarding Officer was made a Medallist of the Order of the British Empire (BEM) for 'services to Education'.

Prof. Pillay, a Life Fellow of the Royal Society of the Arts (FRSA) and Deputy Lieutenant of Merseyside, has served higher education for over forty years on four continents.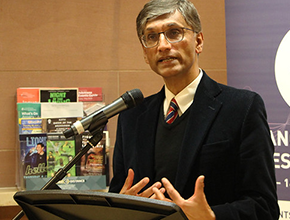 He has been head of Liverpool Hope University since 2003. He said of the Honour: "I am humbled to receive this Honour. I accept it on behalf of the entire Hope community who have been so supportive.

"It stems, I hope, from our common commitment reflected in the University's distinct philosophy - to 'educate in the round - mind, body and spirit', ensuring students have a well-rounded education, enriching their lives as individuals and citizens, giving them the confidence and independence to thrive in everything they do.

"I'd also like to congratulate my colleague Colin Wong on his own Honour, which is richly deserved."

The OBE is awarded to someone for making a great impact in their line of work, with other recipients this year including the children's author David John Almond, Dr Ellen Brooks Pollock, who is a member of the Government's Scientific Pandemic Influenza Group on Modelling (SPI-M) group, and Kevin Sinfield, who is Director of Rugby at Leeds Rhinos and who raised £2.5m for the Motor Neurone Disease (MND) Association through this charity work.

Hope's Mr Wong, who has also undertaken education-based charity work in developing areas of the world such as Malawi, Africa and Bhimtal, India, reflected on three decades spent working in education.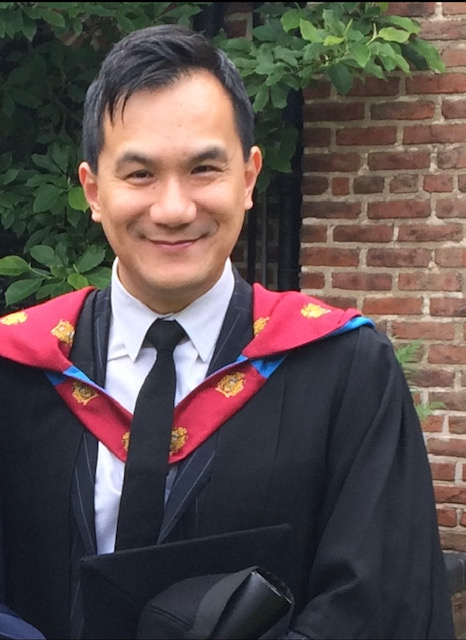 He said: "During my current career break away from university, I am loving being at home and spending time with my partner in my adopted role as Unpaid - and horrifically under-qualified - Carer.

"Looking back, I have been blessed to have remained enthusiastic throughout a 27-year career in the world of education and have been lucky enough to have worked alongside an amazing group of fantastic people.

"I have undertaken many different roles over the years, which has enabled a range of genuinely fascinating and varied experiences - my CV makes a riveting good insomnia read.

"And I'd like to say a huge, heartfelt thank you to everyone who has had any small or big part in nurturing my career since its start and encouraging me over the decades, enabling my day-to-day life at work to be so enjoyable, interesting, fulfilling and fun!

"It is as a result of the continued support of so many brilliant colleagues, friends, students and family that I am in a position today to very happily announce that I have been recognised in this year's Queen's Birthday Honours List, for having made an impact in my vocation.

"The word 'blessed' is truly not an understatement."

The theme of this year's Honours List was 'Caring Nation' and it sought to acknowledge the 'extraordinary efforts made by individuals in all four nations of the United Kingdom during the pandemic'.

Almost 23% of recipients on the Honours List were recommended for COVID-19 service.

These include recipients who have given charitable and voluntary support to communities, service in health and social care, and those who have provided critical infrastructure support.

It's also the most ethnically diverse list to date, with 15% of recipients coming from an ethnic minority background.

Other high profile figures on the Honours list include the England footballer Raheem Sterling, 26, and restaurateur Prue Leith, 81, the star of Channel 4's The Great British Bake Off.

Prime Minister Boris Johnson said: "The Queen's Birthday Honours allow us to pay tribute to all those who have gone above and beyond in their service to this country.

"Throughout the pandemic we have seen countless examples of everyday heroes. From those using their expertise to help develop life-saving vaccines, which are now being rolled out successfully to all parts of the UK, to the people who have given time and energy to care for their communities.

"We should take heart from the stories of those receiving honours today and be inspired by their courage and kindness. May they be a reminder of all that we can achieve when we come together as a society."