Liverpool Hope University's Department of Geography and Environmental Science is toasting the success of two of its students.
Diana Cellarova recently graduated from Hope with a first class degree in Tourism Management.
And thanks in part to her revealing dissertation into the attitude of tourists when it comes to the growing popularity of AirBnB, she's been awarded the Prize for Best Undergraduate Student of Tourism by the Association of Tourism in Higher Education (ATHE).
Elsewhere the work of another student in the Department was recognised by a prestigious professional membership body.
Caroline Rothschild, a postgraduate student on the MSc Ecology and Environmental Management programme, was invited to a national conference - 'Time to Change: Putting the Environment at the Heart of Social and Economic Wellbeing' - by the Chartered Institute of Ecology (CIEEM).
Student Diana's prize was awarded at last month's ATHE Virtual Conference: Tourism Education in a Fragile World.
Speaking of her achievement, Steve Fowler, Professional Tutor in Tourism, says: "Diana was a thoroughly engaged student during her time at Hope, and amongst her consistently high-quality academic work, particular praise is merited for her third-year dissertation, which focused on tourists' attitudes to AirBnB."
Dr Victoria Kennedy, Lecturer in Tourism, adds: "Receiving the ATHE Prize reflects all of the dedication and hard work on Diana's part.
"It is a fine achievement and we wish her all the best in her future career."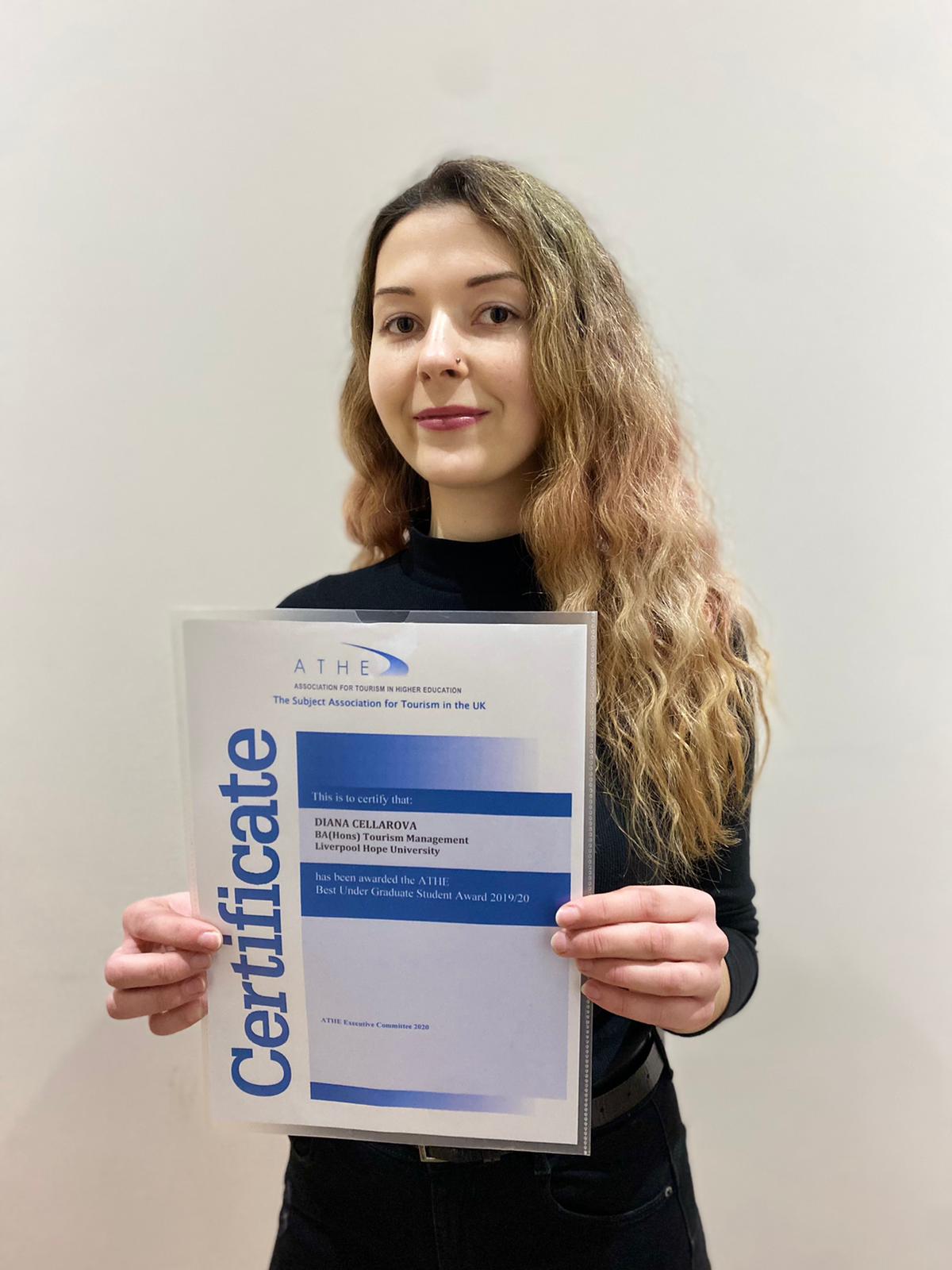 (Diana, above)
Following graduation, Diana has been awarded a place on the prestigious '4CITIES' European Master's degree - which is described as 'an immersive, two-year, interdisciplinary Masters program in urban studies, incorporating geography, sociology, history, cultural studies, and political science.'
Meanwhile Ecology and Environmental Management student Caroline says her conference invitation led to further insight into the 'complex relationship between access to nature, wellbeing and social equity' in the midst of a pandemic and as the country strives towards economic recovery.
Leeds-born Caroline, 27, adds: "For me, the highlight of the conference was discovering more about the new tools and techniques that are shaping professional practice for ecologists and environment professionals.
"The past few months have shown me how important it is for aspiring ecologists to be proficient in using software packages.
"It was a welcome opportunity to listen to speakers explain how to work through your data mountain and how to use AI to identify different species."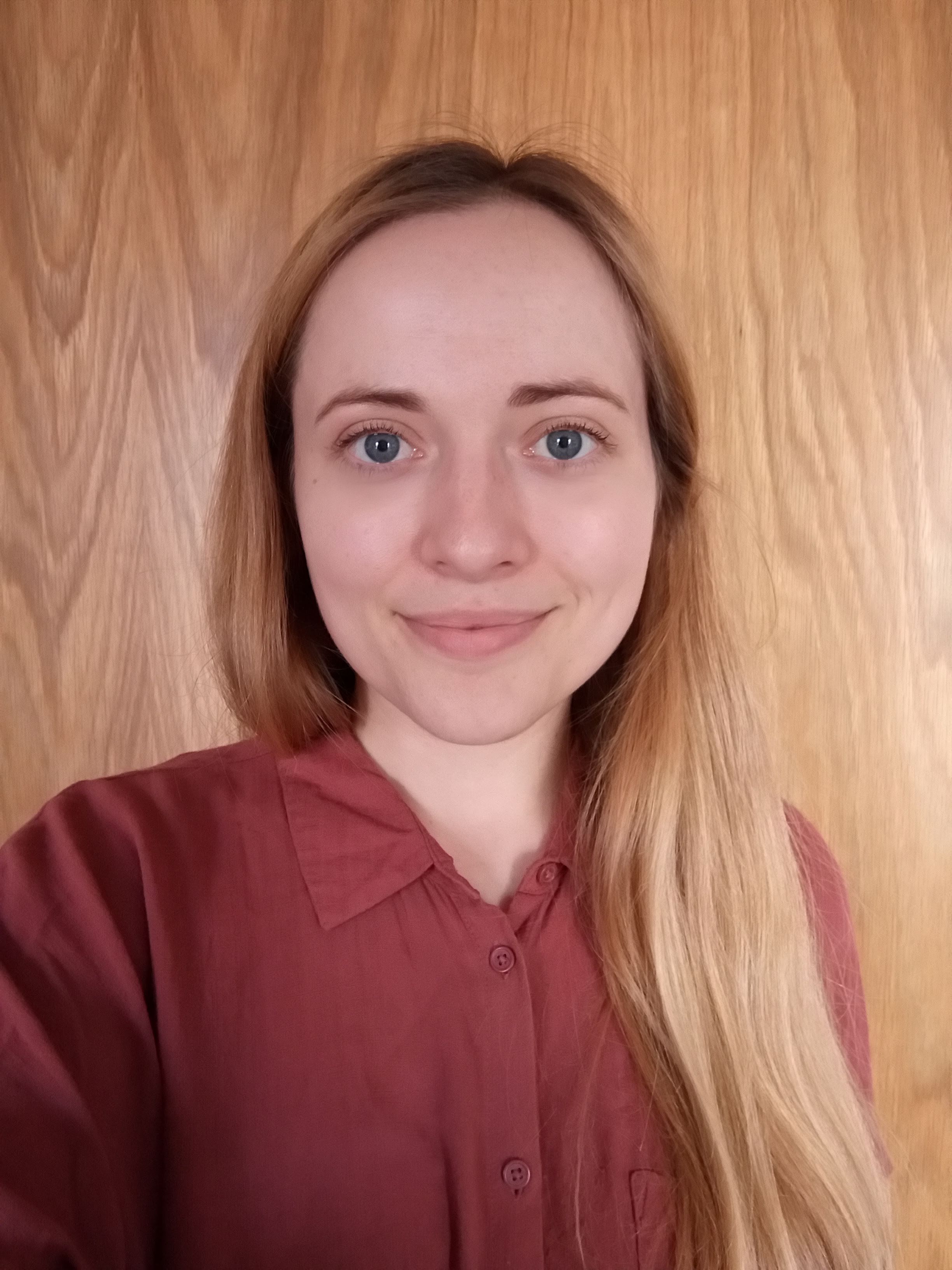 (Caroline, above)
And speaking about the course itself, Caroline reveals: "One of the great aspects of the MSc in Ecology and Environmental Management is the emphasis that our course tutors place on us seeking out opportunities for professional development.
"Not only is it incredibly rewarding to hear from professionals working in such different roles within the sector, but it gives us the opportunity to expand our horizons and to have greater ambitions for our future careers."