A group of music students from Liverpool Hope University have told of their pride after their works were performed and recorded at the world famous Parr Street Studios.
The Grammy Award-winning studio complex in Liverpool has welcomed some of the greatest names in the industry - from artists like Rihanna, Justin Bieber and Drake, to bands such as Coldplay, Doves and Black Sabbath.
And now a lucky group of Hope music graduates can add their names to the illustrious list of Parr Street Studios clients.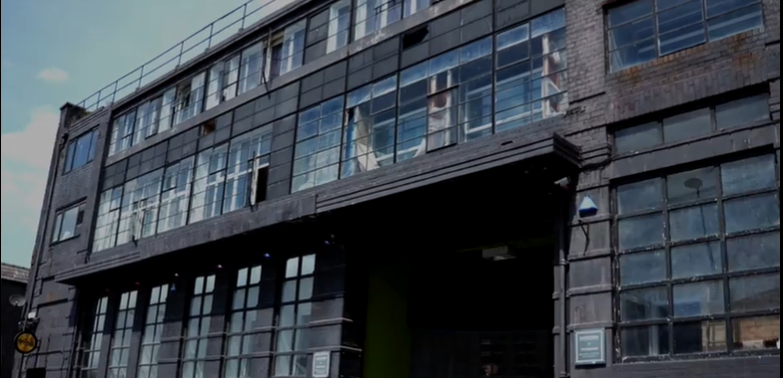 The opportunity came as a result of a collaboration between Hope and the IMMIX Ensemble, a Liverpool based instrumental ensemble led by Australian-born composer and saxophone player Daniel Thorne.
The idea was for the IMMIX Ensemble to take music composed by Hope students and - via a series of socially-distanced workshops - hone the pieces so they could be performed and captured in the studio.
Not only was the music recorded, the IMMIX Ensemble also produced professional video of the session.
One of the Music students whose work was chosen for the project was Megan Birchall, a 21-year-old from Crawford, West Lancashire, and who recently graduated with first class honours.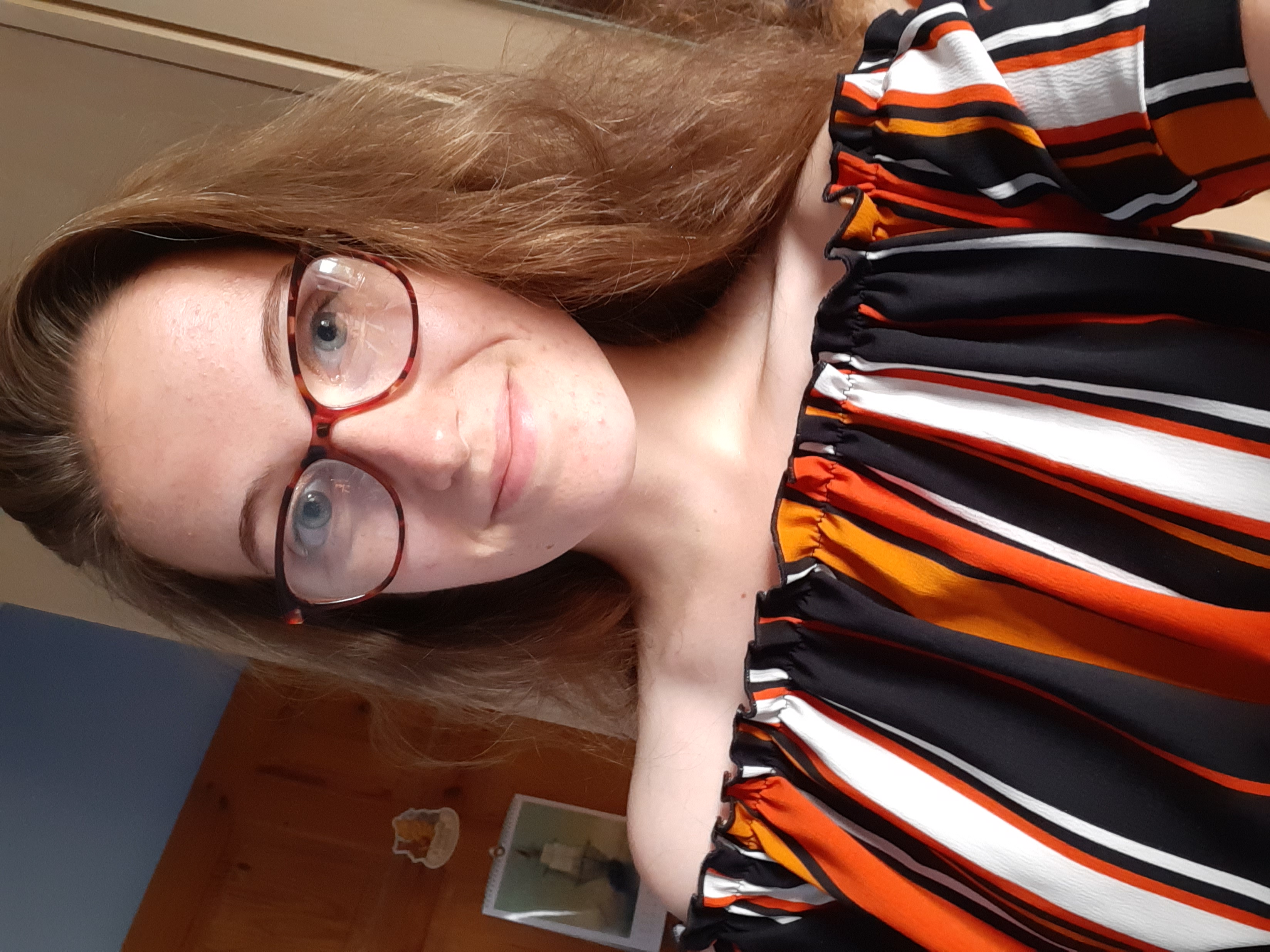 Megan's composition was entitled 'Avant', a piece of music that was a year in the making and written at a point in her life where she was struggling to make sense of the world as someone not in a relationship. The four minute-long piece is at times uplifting and at other times sombre.
And Megan says it was surreal seeing and hearing her music being performed by the ensemble in such an historic setting.
She says: "Avant was written just before I got into a relationship. And, to me, it's about the ups and downs of plodding through life, trying to overcome the daily challenges.
"Sitting in the studio with a producer while the IMMIX Ensemble performed my music was just incredible. It was just surreal thinking of all the great musicians who've been in that space - and now I've been in there, too!
"You can see the photos on the wall of all the famous people who've been through the doors. You're standing there looking at images of Coldplay, but it's your own composition that's playing in the background. It was just brilliant - and a hard feeling to describe."
Megan says she originally created 'Avant' for violin and cello. But she had to adapt the piece to fit with the IMMIX Ensemble as they used a violin, cello, saxophone and a bass clarinet.
She adds: "It was a nice challenge to alter the instrumentation and definitely focused the mind.
"I think with any piece of music you get to a point where you think, 'I'm actually a bit sick of hearing this now'. But experiencing it on different instruments, and hearing it being performed live, was a great feeling."
Graduate Robyn Letman, 21, described hearing her own piece of music being performed live in such a famous studio as an 'insane' experience.
Her work, 'I Have Passed Through Fire', is a fascinating character study that's set to the imagined exploits of a Dungeons & Dragons role-playing game heroine called Keyleth, who is a half-elf druid.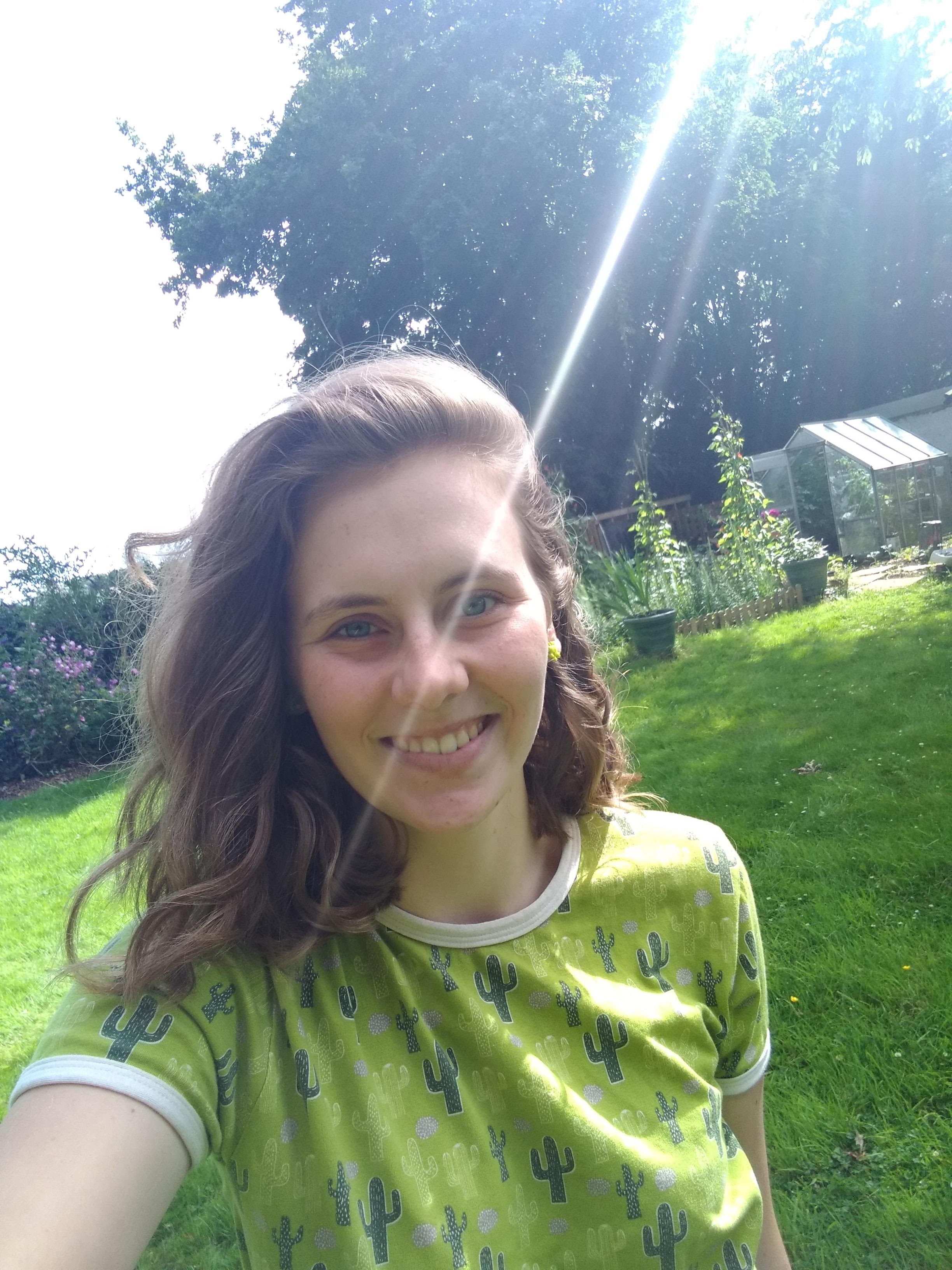 It's a rousing, filmic piece that Robyn hopes wouldn't sound out of place on a movie soundtrack.
Robyn, from Hooton, Wirral, explains: "The piece showcases Keyleth's story through music. It begins with her meeting a group of people, going on an adventure, suffering great loss, figuring out who she is, going into an epic battle, and then finally living in peace while coming to terms with what she's done.
"That's what I was trying to evoke. Dungeons & Dragons became really important to me during the pandemic lockdown as I played with a group of people online and it provided nice escapism from the madness of Covid-19.
"And going to Parr Street Studios was incredible. A band called Elbow have recorded there, and I love that group. Recording a piece in the same place as Elbow is just amazing.
"Meanwhile hearing my music being performed and recorded was simply insane. We can listen to the music we've created through a computer system, as we do at home while composing, but it often doesn't do it justice. Hearing the piece being played out loud for the first time is unreal.
"The way that it interacts with the space of a recording studio is a very different experience to listening to it through headphones in your bedroom. It gives the piece so much more life and character."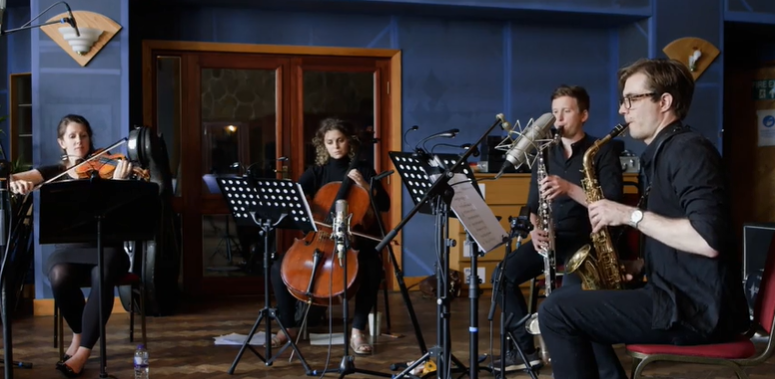 Robyn is hoping to continue composing now she's left university and dreams of a career writing film music.
Megan, meanwhile, helped to organise Hope's Angel Field Festival 2021 - an annual celebration of the arts and which this year featured an eclectic mix of music, storytelling and film screenings - and she says the experience has actually helped to shape her future career plans.
She explains: "I'm going on to study for a Master's in music management, looking at all the different elements of event planning.
"And being part of the Angel Field Festival planning team both inspired me to continue and confirmed in me what I want to do in the future. I'm grateful to have had that opportunity."
Professor Stephen Davismoon, Head of School of Creative and Performing Arts, said he was looking forward to the October release and added: "The project proved to be very popular with the students, who received a thoroughly-professional experience with IMMIX and at Parr St Studios.
"It's fabulous for students to have such a professional opportunity as part of their University experience."
** The student recordings are going to have a full release on Friday 1st October, when they will be shared in full.