Meet the teacher who's swapping a career empowering young people to one helping to protect the planet.
And Liverpool Hope University mature student Caroline Rothschild, 27, says she's returning to education to pursue her passion when it comes to improving access to green spaces.
Caroline had previously undertaken a Teach First graduate teacher training scheme, completing a PGDE (Professional Graduate Diploma in Education), before beginning a career in the classroom.
But having reflected on what she really wanted to do in the long run, she's now enrolled on a Master's degree in Ecology and Environmental Management at Hope.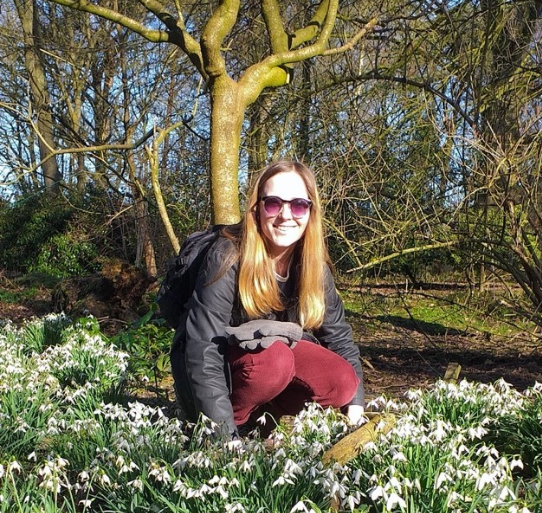 Originally from Leeds but now living in Liverpool, Caroline fondly remembers growing up between a main road and ancient woodland.
And she says it's this 'deep connection' with that 'wild place' that has seen her career heading in a different direction.
Caroline explains: "Looking back, all of my happiest memories of being outside as a child involve me playing or running through woodland. When I felt stressed by exams, I would run in the woods. When I passed my A Levels, I met my friends there to celebrate with food and a drink. When my best friend died, I went to the woods to grieve away from other people.
"I have always felt this deep connection to the pocket of woodland that was near my childhood home and I treasured it as a wild place that thrived without any management. As an adult, I realise not everyone is so lucky to grow up near such a place."
The issue of access to high-quality green spaces has been particularly prominent throughout the pandemic and Caroline highlights that 'similar to research on educational attainment, a person's socio-economic background determines the kind of access they have to high-quality green spaces'.
She added: "The more deprived your area is, the less likely you are to be near a large park or habitat that can provide you with all the associated wellbeing benefits."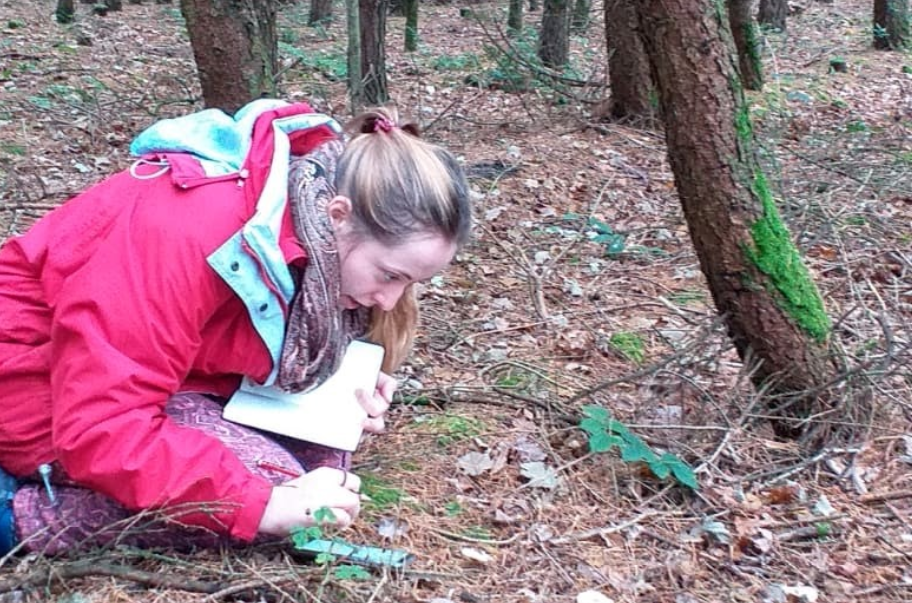 Despite enjoying teaching and the impact she could have in supporting young people, Caroline ultimately realised that her passion and skillset might also fit well within the environmental sector.
Researching her possible options, she says that 'the decision to change tack was definitely a gradual, methodical one'.
Caroline says: "I did a lot of research about what I would need – skills, experience, qualifications – before I even began to seriously think about taking the steps to move away from teaching."
Surprised by how supportive her colleagues and friends were to the news of her career change, Caroline found her perfect degree at Hope:
She reveals: "I chose the MSc in Ecology and Environmental Management at Liverpool Hope University, because the accredited aspect of the course was very appealing. The CIEEM (Chartered Institute of Ecology and Environmental Management) is an important body for ecology and environmental management in the UK.
"And being able to learn from other experts in the field and to understand how they are assessed again professional standards sounded really valuable to me!"
When considering her course so far, she says she is particularly enjoying learning about sustainability, and explains: "I find it really interesting to think about the difference in sustainability-led approaches that take place on local, national and global scales.
"I'm also really interested in the potential of nature-based solutions to improve urban biodiversity and provide complex human wellbeing benefits."
Upon the completion of her degree, Caroline says she would 'love the opportunity to contribute meaningfully to research that focuses on people's experiences with nature'.
She adds: "Equally, I'd love to find a role that explores how 'Citizen Science' can be used to assess the effectiveness of nature-based solutions in cities such as Liverpool."
Throughout her life, Caroline has made a number of conscious decisions to reduce her impact on the planet, such as moving to a plant-based diet.
For those looking to live more sustainably, she says: "Charity shops are a much more sustainable way of buying clothes and there are some sustainability-conscious brands that are much better than buying from the high street."
Caroline says despite studying Biology in school she was never really encouraged to consider STEM (science, technology, engineering and mathematics), but in returning to education as a mature student with a teaching career behind her, she feels more confident in her ability to apply the skills and experience she'd gained since graduating in other areas.
To those considering returning to education, she says: "I'd advise that they take the time to reflect on what they're looking for in the long term, not just professionally, but personally, and to research their options.
"Reaching out to people is invaluable! I would recommend reaching out, then asking questions about the person's job role and asking about the route they took to get there".
** Find out more about the and the new undergraduate programme.